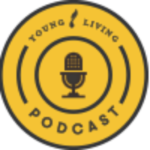 Whether you already consider yourself a yogi or are brand new to yoga, it has something to offer everybody—that could be increased flexibility, greater mind-body connection, or strength, for example. In this episode, we spoke with Senior Global Educator, RN, RNPA, and certified yoga instructor Ed Dailey about yoga and essential oils.
He gave us tips for enhancing our practices with Young Living essential oils like Lavender essential oil, Awaken™ essential oil blend, and even Young Living Vitality™ oils like DiGize™ Vitality and Ginger Vitality.
Plus, for those who want to immediately start using essential oils in their yoga practice, we recorded an afternoon practice at our recent Balance: A Yoga and Wellness Retreat. Follow along during your own practice! If this practice is too advanced, get started with our Aroma Yoga infographic instead.
Related Content
Drop of Inspiration Ep18: Up Your Gym Bag Game
Drop of Inspiration Ep21: Master Your Mind
Young Living Blog: Energize Your Morning with Aroma Yoga