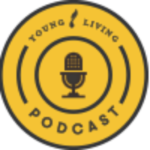 .
If you're looking to take a moment for yourself, look no further—this episode of Drop of Inspiration is the 10-minute vacation your day needs. Sometimes it can be hard to find the time to unwind during the day, which is why we've kept this relaxing episode short!
We've invited Royal Crown Diamond Carol Yeh-Garner to lead us in a guided audio mediation. Ranging from clinical social work to hypnotherapy, Carol's background in mental wellness is impressive.
Ready to relax? You deserve it.