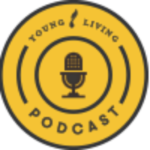 It's no secret that stories can create a powerful connection between people. Whether your story is funny, meaningful, or playful, opening up to your loved ones can break down a lot of barriers. We're celebrating 1 year of Drop of Inspiration and we asked for your help.
We created an audio collage of Young Living members sharing their "ah-ha" moment—a moment they realized Young Living was the real deal for them. If you're feeling inspired after this episode, share your story with someone. You'll be surprised what a simple moment of vulnerability can do.
Do you remember your ah-ha moment? Let us know in the comments below for a chance to win an inspiration-themed giveaway. We can't wait to hear your story.