At Young Living, we believe a new season always calls for new oils! As we bid farewell to the chilly days of winter and welcome warmer temperatures, there's so much to celebrate around us. Whether your favourite part of spring is the blossoming flowers, the signs of new life or the sunshine, we're sure you'll agree that these months offer the perfect opportunity to deep clean and declutter your surroundings, leaving your home looking and feeling like your very own oasis. If you're hoping to freshen up your home for spring, then this is the blog for you. From our favourite cleaning products to our brightest and most awakening essential oils, read on for our top tips when it comes to spring cleaning!
Which Essential Oils Are Best for Spring?
When it comes to using essential oils and getting your home ready for spring, nothing is quite as seasonal as floral scents. If you want your home to carry all the charm of a blooming spring garden, oils such as Rose, Jasmine and Ylang Ylang work particularly well, whether used individually or combined for a delightful infusion that'll have you dreaming of fresh flowers. Alternatively, if you'd rather indulge with a Young Living blend than combine individual oils, our seductive Dragon Time essential oil is guaranteed to impress. A powerful blend featuring Lavender and Marjoram, Dragon Time's bright scent is the perfect hint of positivity you need to accompany your spring cleaning rituals.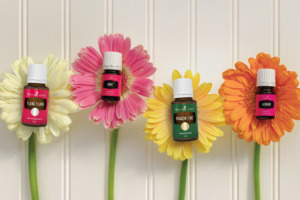 Which Young Living Products Are Best for Spring Cleaning?
When cleaning with essential oils and readying your house for springtime, our endlessly versatile products are perfect for use in every room of your home. Our Thieves® Household Cleaner, Thieves® Laundry Soap and Thieves® Washing Up Liquid all promise a distinctly warm and citrusy scent while their formula guarantees superior cleaning power thanks to a combination of naturally derived ingredients and Thieves® essential oil. Whether it's your floors, clothes, or dishes that you're hoping to get sparkling clean ahead of springtime, our Thieves® range is sure to help.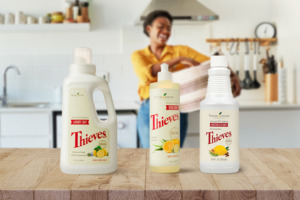 How Can I Decorate My Home for Spring with Young Living?
For us at Young Living, celebrating spring in the home means natural light, pops of colour, potted plants, and plenty of diffusers! Our diffusers are all created with your home in mind, featuring elegant and minimalist design choices and offering maximum benefits. If you want to ensure that your home stays smelling fresh this spring, why not invest in our Dewdrop, Lantern, or Aria Diffusers, all of which offer style with the added benefit of filling your home with gorgeous scents at the press of a button.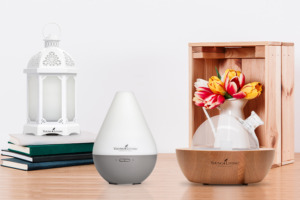 Which Citrus Oils are Refreshing for Spring?
When it comes to popular springtime oils, those with citrusy scents are usually high on the list. Whether it's zesty Lemon, rejuvenating Lime, bright and cheerful Tangerine or our vibrant Young Living Citrus Fresh® blend, these fresh and stimulating essential oils promise fragrances that are perfect during spring. To make the most out of these uplifting oils, why not try using them during your spring cleaning routine? Try creating your very own eco-friendly toilet cleaning bombs and enjoy an extra aroma boost across your home.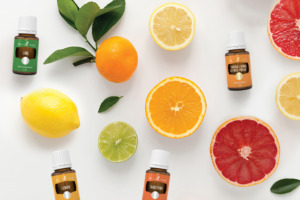 How are you planning to refresh your home using essential oils this spring? Write your comments below or contact us at mseublog@youngliving.com