At Young Living, we know that the excitement surrounding holidays can often be dampened by the stress and chaos that comes with preparing what to pack. If using essential oils is part of your daily routine and you're hoping to travel this year with your favourites by your side, you might be concerned about the rules and regulations surrounding transporting oils on flights.
Alternatively, you may be looking for ideas on the best way to travel with essential oils without fretting about spillages. Whatever your worries are, with this blog, we'll explain all our top tips on how to travel with essential oils, so you can look forward to your next trip away knowing that your favourite YL treats will be safe and secure throughout.
Can You Carry Essential Oils in Your Baggage?
When it comes to transporting oils in your baggage, Young Living's 5 ml and 15 ml oils are travel-friendly for both checked and carry-on bags on flights. Different airlines or destinations may have unique restrictions which are subject to change, but for the most part, oils can be carried as long as they fit into a single, transparent, re-sealable plastic bag which measures up to 20 x 20cm and offers a total capacity of up to one litre.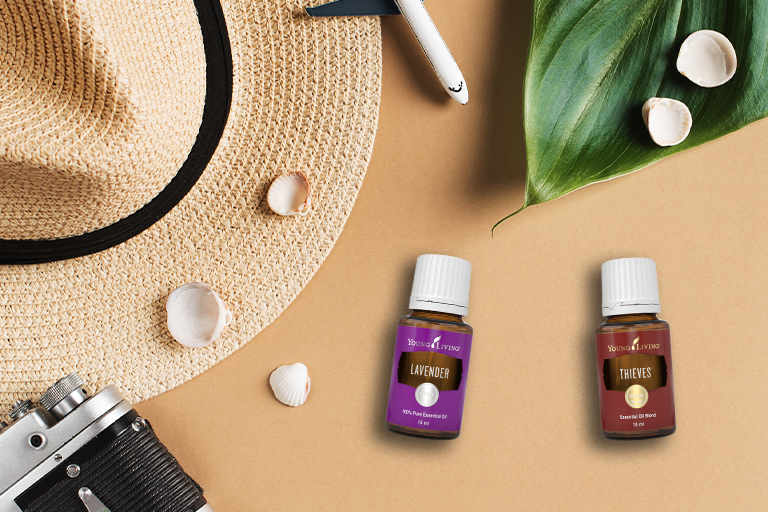 Which Young Living Cases Are Best for Transporting Essential Oils?
There's nothing worse than opening your suitcase on holiday to find that your favourite toiletries have leaked across your bag. When travelling with essential oils, worrying about spills can be especially stressful. In order to ensure that your oils make it safely to their destination, we advise packing them within your checked luggage in a handy carrying case, as not only does this reduce the chance of spillages, but it also ensures they are kept together and the risk of losing any oils is reduced.
At Young Living, we offer stylish cases for every occasion and in every size, so no matter how many oils you wish to take on your trip, you can guarantee that they'll be secure and leakproof.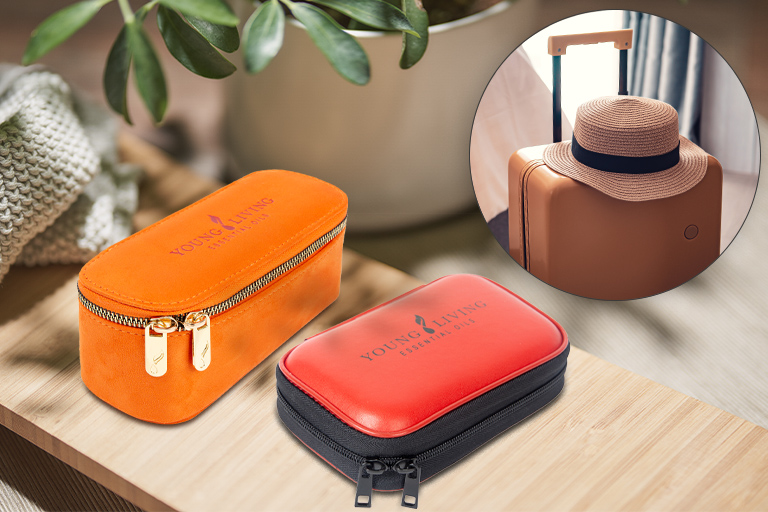 Which Essential Oils Are Best for Use During Travel?
Although travelling can be exciting for some, for others it pushes them outside their comfort zone and can be quite nerve-wracking. When experiencing something or somewhere new, it's often soothing to carry essential oils that remind you of home, with grounding or calming scents that help to rebalance your senses.
At Young Living, some of our favourite travel-friendly oils include our Lavender-scented Tranquil Roll-On, which also features the fragrances of Cedarwood and Roman Chamomile essential oils, and our Grounding blend, which combines White Fir, Juniper and exotic Ylang Ylang for an aroma that relaxes and refreshes when applied to the neckline and pulse points. When travelling, roll-on oils are particularly helpful as they offer a mess and fuss-free application with just one swipe.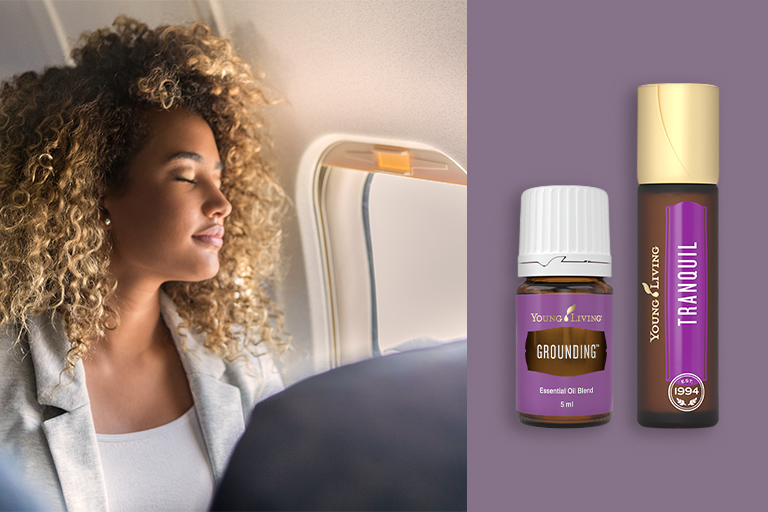 Are There Diffusers at Young Living That Are Suitable for Travel?
If you're choosing to fly to your next destination, then slipping your favourite essential oils into your travel bag is the best way to go. However, if a long road trip is on your itinerary, you might want to bring a handy Car Vent Diffuser with you on your travels. With this compact diffuser, you'll be able to infuse your car with the sweet scents of Young Living essential oils in no time.
This simple, stylish diffuser—available in rose gold or grey—uses oil-absorbing cotton pads and the air conditioning or heat from your air vents to fill your car with the aromatic benefits of essential oils. Simply pack a few of your favourite oils in your bag, add a few drops to the cotton pads and you'll be on the road with your favourite aroma in no time!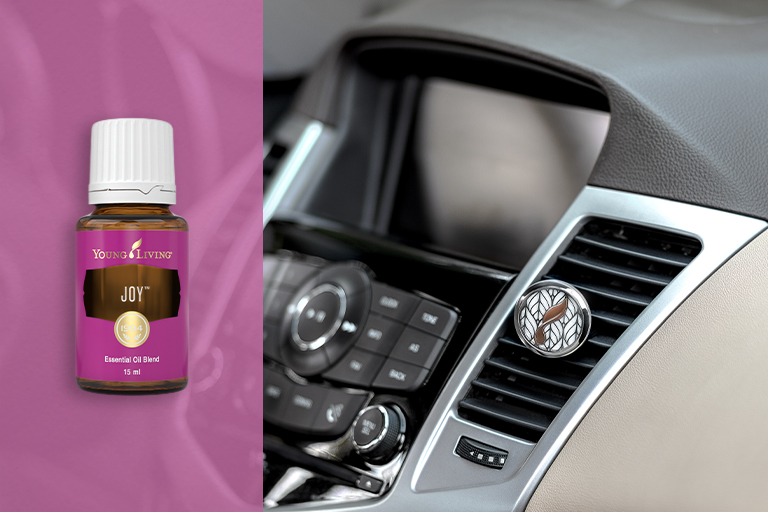 Are you excited to travel with Young Living essential oils? Write your comments below or contact us at mseublog@youngliving.com