Self-care should always be high on our priority lists, but sometimes, with the hectic nature of day-to-day life, it can fall by the wayside. Incorporating self-care rituals into our daily lives, even if it's something as simple as going for a walk or calling a friend, can be hugely beneficial to your mental health and wellbeing, and at Young Living, there is one oil that is particularly fantastic when combined with self-care practices — Neroli essential oil.
In this blog, we'll introduce you to the wonders of this fragrant essential oil as we take you through our top tips for adding Neroli to your self-care routine.
Freshen Up Your Face
Whether it's first thing in the morning or before you drift off to dreamland, applying nourishing Neroli to your face is sure to leave your skin feeling refreshed and replenished.
We recommend you dampen a cotton pad with water before adding two drops of Neroli essential oil and sweeping it across your face, taking care to avoid your eye area. Use day and night after cleansing to experience a youthful-looking glow!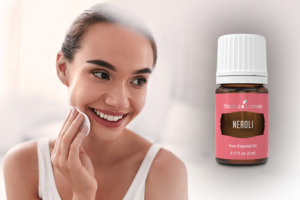 Treat Your Toes
While we tend to pay close attention to looking after our face and hair, sometimes our feet don't get the same TLC. With this Neroli-infused foot soak, you can treat your toes to the pampering they deserve and turn your home into your very own spa.
In a large bowl of warm water, simply combine 1 teaspoon of a chosen carrier oil such as Young Living V-6® Vegetable Oil Complex with 1 drop of both our Neroli and Tea Tree essential oils. Then, sit back, soak your feet, and unwind in total bliss.
Tame Those Tresses
In addition to being fantastic for skin, Neroli essential oil is deeply moisturising, and when combined with various hair products, can work wonders on teased and tangled split ends.
For a beautifully fragrant hair spritz that'll help you bid farewell to knotty locks, try the following formula:
Fill a spray bottle with 200 ml of warm water and add 50 ml of your chosen conditioner as well as 4 drops of Rosemary essential oil, 3 drops of Cedarwood essential oil and 3 drops of Neroli essential oil. Shake well and use as you brush through damp hair!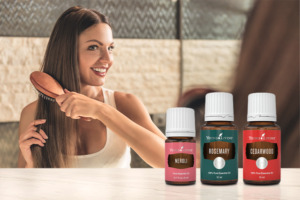 Love the Skin You're In
At Young Living, we'll never get tired of talking about how great Neroli essential oil is for skincare. Steam-distilled from exotic, orange blossoms, this floral oil is our secret skincare weapon! To promote a clear and bright complexion so that your skin can look and feel its very best, why not try an at home steam facial using this exceptional oil.
Just heat 400 ml of water, pour it into a bowl and add 3 drops each of Neroli and Geranium essential oils. Then, put your face over the bowl, and drape a towel over both your head and the bowl. Stay there for 5-10 minutes and allow the steam to open up your pores.
Chill Out
Whether it's after a tough workout or simply during a busy afternoon, taking a moment to cool down and chill out is always an important step in self-care.
For an uplifting and calming experience, try dampening a cloth and adding two drops each of Neroli, Marjoram and Peppermint essential oils to the centre. Apply the cold compress to the back of your head, top of the shoulders or your lower back for comfort and total relaxation!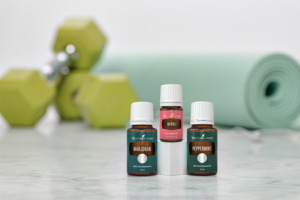 How will you introduce Neroli essential oil to your self-care routine? Write your comments below or contact us at mseublog@youngliving.com