Autumn has finally arrived and as the weather gets chillier, we're looking for new inspiration when it comes to our activewear wardrobe. At Young Living, our Apparel range is rapidly growing, offering fantastic clothing and accessories to accompany you as you work hard on your fitness goals. In this blog, we'll be taking you through a few of our favourites, all of which are guaranteed to give a boost to your seasonal workout wear!
Young Living T-Shirts
With the Young Living Apparel range, everyone has the opportunity to get their hands on our high-quality clothing and accessories, and wear YL branded items with pride! Available in three fashionable colours and made with 100% cotton, our beautifully soft Young Living T-Shirts are the ultimate way to ensure comfort and style across the seasons.
For women, we offer both pastel lavender and aqua shades, while for men, our casual fit grey t-shirt promises breathable fabric that's ideal to wear during workouts. With these trendy t-shirts, you can showcase your place as part of the Young Living family by proudly wearing our Seed to Seal® logo, plus, thanks to their lightweight feel, these t-shirts are great for indoor gym use, or can be paired with our Young Living Hoodies on chillier days.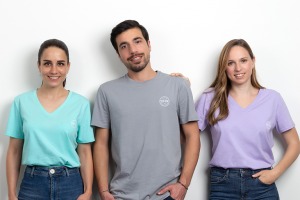 Young Living Hoodies
As the festive season and winter days approach, you're sure to reach for your Young Living Hoodie before every other piece of sports outerwear. Warm, comfortable, and wonderfully cosy, these 100% cotton, super-soft hoodies offer protection against the elements while you're working out this autumn. Available in both Sky Blue and Cherry Blossom Pink, and emblazoned with the Young Living logo, these hoodies will help you stand out from the crowd whether you're on your way to the gym or enjoying a frosty morning jog. Pair with our favourite Young Living T-Shirts and showcase your love for Young Living with a fantastic fashion statement!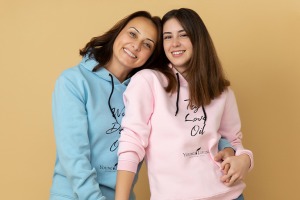 Young Living Sweatshirt
Although typically a go-to garment for days spent pumpkin picking or gathering around bonfires, our Young Living Sweatshirt provides an extra stylish layer to add to your gym clothes collection. With its bright, mustard yellow colour it's perfect as an autumnal fashion item, and thanks to its cosy, 90% cotton, 10% polyester material, it acts as an ideal outer layer to throw over sports tops before you head out to get your blood pumping. Whether it's an action-packed game in the park or a wintry walk, we've got you covered, literally!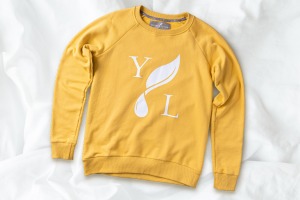 Top Tip for Oilers:
Don't forget to combine exercise and our activewear with your favourite essential oil blends! Whether it's Cool Azul essential oil, which is incredible for post-gym massages, spiritual Palo Santo essential oil which complements yoga beautifully, or refreshing Eucalyptus Globulus essential oil which can be applied topically as you keep fit for a cooling treat, our oils offer a perfect partnership with working out!
Which of our Young Living Apparel items are you most excited to wear to the gym? Write your comments below or contact us at mseublog@youngliving.com