As the world starts to open up again and things slowly return to how they once were, travel is back on the cards, and we couldn't be more excited. However, for those who aren't quite ready to jet off overseas, staycations have become the new normal, and one major perk of this is being able to transport oils and oil-infused products with ease on more local getaways!
In this blog, we'll be talking you through some of our top oils for travelling, whether for the journey itself, for transforming your holiday accommodation into a cosy home-from-home or for helping you surround yourself with the exotic scent of faraway lands, even if you're close to home! At Young Living, we pride ourselves on offering oils for every occasion, and now your staycation needs can be catered for too!
Journey in Comfort
We all know that the most stressful part of any holiday is the journey, and when it comes to staycations, that means long drives, traffic jams and keeping the little ones occupied on the road. When it comes to finding an oil that's perfect for staycation travels, few are as handy as our Peace & Calming® Roll-On, thanks to its handy rollerball which allows for easy application on the move, and its sweet, citrusy scent. Not only does the oil's lightly floral fragrance create a peaceful environment, but it soothes the spirit and even offers your skin a gorgeous glow, allowing you to 'keep calm and carry on' all the way to your destination!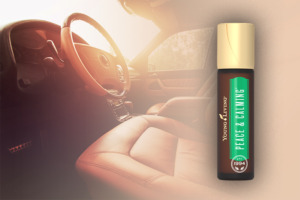 Start the Day with a Spring in Your Step
Although holidays offer a prime opportunity to catch up on extra sleep, rest, and relaxation, that doesn't mean you don't want to begin each day feeling bright and invigorated ahead of exploring your new surroundings. With our fantastic Morning Start Bath & Shower Gel, you'll do just that, thanks to its cleansing and uplifting scent and deeply moisturising formula. Containing essential oils such as Rosemary, Juniper and Peppermint, this refreshing shower gel will have you up and ready to seize the day in no time.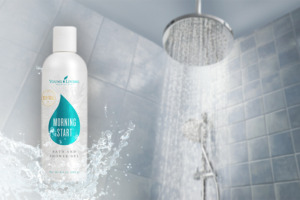 Treat Your Toes
Staycations can involve a lot of walking, whether you head to local beaches, take to the hills for hiking or choose to spend your break wandering around local towns and villages. With this essential oil-infused foot bath, you'll be able to help your feet recuperate each evening, allowing you to carry on with your action-packed holiday without tired and achy feet letting you down.
What You Need
Method
Pour your Epsom salts into your empty basin.
Add your Tea Tree essential oil (or a different oil of your choosing) and stir to mix.
Add enough warm water to the basin to cover your feet and stir the mixture in the water until the salt dissolves. You can do this with your feet or a spoon.
Soak your feet for 20-30 minutes. Once finished, pat your feet dry with a towel and use a foot cream/moisturiser of your choosing.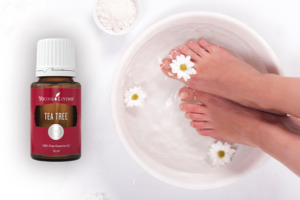 Enjoy Spa-Like Treatments During Your Stay
If you're missing the experience of staying in a hotel overseas, there's no reason that you can't bring the pampering qualities of a holiday abroad to your staycation too! Transform your accommodation into your very own spa and restore vitality to your mind, body, and spirit with the help of our Relaxation Massage Oil. Full of essential oils including Tangerine, Lavender and Ylang Ylang, this nourishing oil can be massaged into your back, shoulders, and legs, helping to create a sense of calm with the added benefits of an awakening fragrance.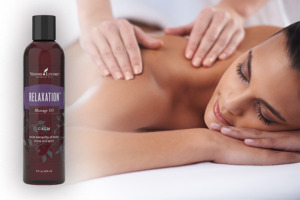 Surround Yourself with Your Favourite Scents
To bring an extra sense of peace to your return journey home, why not consider investing in a Car Vent Diffuser! Available in both rose gold and grey, these car vent diffusers use oil-absorbing cotton pads and the air conditioning or heat from your air vents to fill your car with the fragrances of your chosen essential oils. Bid farewell to any unwanted odours and enjoy your favourite scents wherever you go instead!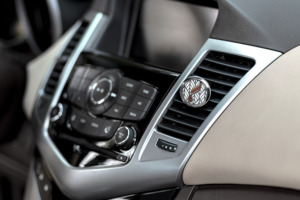 How are you planning to use essential oils during your staycation? Write your comments below or contact us at mseublog@youngliving.com