As the summer sun leaves us feeling a little flustered, when could be a better time than now to indulge in the refreshing and invigorating scent of Ravintsara essential oil? This wonderfully crisp oil is comparable to Eucalyptus, despite its slightly softer, lighter, and milder aroma, and is fabulously versatile, making it an excellent product to add to your ever-growing Young Living collection. In this blog, we'll be answering some of your top questions on Ravintsara while offering some handy tips on the best way to introduce this gorgeous essential oil to your daily routine!
Where does Ravintsara essential oil come from?
Young Living's powerful Ravintsara essential oil originates from the camphor trees of Madagascar, Africa, where it is held in high regard by local people. The trees grow up to 20-30 metres tall and the oil is extracted via steam distillation from the tree's leaves and twigs.
What does Ravintsara smell like?
Similar to Eucalyptus essential oil in its scent, Ravintsara promises a fresh, clean aroma with soft, peppery notes. Both energising and refreshing, Ravintsara blends well with other oils such as Rosemary, Black Spruce and Juniper.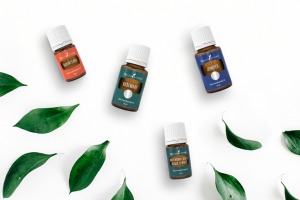 What are the differences between Ravintsara and Ravensara essential oils?
Although we only produce Ravintsara essential oil at Young Living, due to their similar names, Ravintsara and Ravensara essential oils can often be confused for each other. In reality, their fragrances are quite different. While Ravensara is fairly fruity and medicinal in its scent, meaning that it blends well with citrus oils such as Lemon, Young Living's exceptional Ravintsara essential oil is far lighter and more invigorating.
What are the benefits of Ravintsara essential oil?
Ravintsara essential oil's main benefit is the way in which its smooth, fresh aroma provides comfort during the changing of the seasons. For days where you may feel in need of an uplift, look to Ravintsara's invigorating fragrance for a sense of awakening.
How can I use Ravintsara essential oil in my beauty routine?
Ravintsara essential oil is incredible versatile, which is one of the many reasons why we love it so much. Excellent ways to promote the use of Ravintsara in your beauty routine include adding 6-8 drops of the oil to a warm bath alongside half a cup of Epsom salts to provide a cleansing, spa-like experience, mixing a few drops with 10 ml of Young Living V-6® Enhanced Vegetable Oil Complex for a relaxing massage, and even adding a drop or two to your pulse points and neckline for a stimulating and revitalising perfume.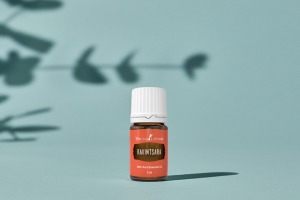 How can I use Ravintsara essential oil within my home?
The benefits of Ravintsara essential oil do not just stop with how it can be used during beauty or bathing rituals. Much to our joy, Ravintsara works just as efficiently when used within homemade room sprays, making it an excellent accompaniment to yoga practices and meditation as it promotes positive thoughts and aids in creating a focused environment. To elevate your next meditation session, why not mix the following oils in a spray bottle with water and spritz around your room to cleanse your surroundings?
Meditation Room Spray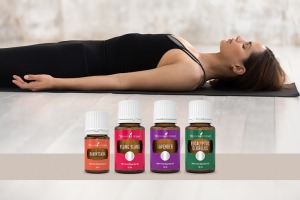 How are you planning to introduce Ravintsara essential oil to your daily routine? Write your comments below or contact us at mseublog@youngliving.com