In this week's blog, we'll be focusing on the gentlemen – it is June, the month in which Father's Day falls for many countries after all. Whether you're reading this in the hopes of indulging the special man in your life with a bountiful bundle of essential oils, or you're in search of masculine blends and oil-infused products that are specifically catered to men for yourself, this is the place to be for all information on Young Living's most manly creations!
Essential oils to warm your muscles
Before you begin any kind of exercise, you can warm your muscles with essential oils and gentle stretches. To awaken your muscles, apply 2 drops of ginger, cinnamon bark, and clove essential oils to 15 ml of your favourite moisturising lotion before stretching your legs and arm muscles.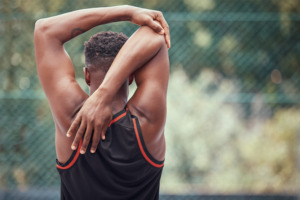 The One to Replace Your Cologne – Patchouli, Cedarwood, Northern Lights Black Spruce and Idaho Grand Fir Essential Oils
One of the greatest things about our oils at Young Living is how well they work both independently and when blended together. Few things are as personal as a signature scent, so when creating your own masculine aroma, we recommend trying out a variety of concoctions until you reach a combination that's perfect for you!
Musky Patchouli, smoky Cedarwood and comforting oils such as Northern Lights Black Spruce and Idaho Grand Fir offer up a magically masculine scent – simply dilute with a drop of your chosen carrier oil, add to your wrists and neck and wait for everyone you pass to start asking where you got your enticing 'cologne' from!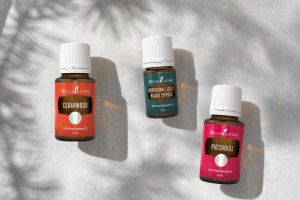 The One to Ensure You Enjoy a Smooth Shave – Shutran® Shave Cream
Featuring a variety of pure essential oils and moisturising botanicals, Young Living's Shutran® Shave Cream is the ultimate product to invest in when you're in search of an incredibly close, smooth shave. Thanks to its combination of hydrating grapeseed oil and mango and cocoa butters, with just a small amount this luxurious shave cream provides a frictionless glide, helping to reduce razor burn and nicks, and keeping your skin feeling silky soft while smelling fantastic.
To use, dampen the area with warm water before applying a small amount of Shutran® Shave Cream in a thin layer to the face. Shave with the grain, rinse the blade often and soothe the area afterwards with cool water.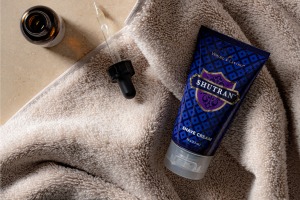 The One to Help You Unwind in the Evening – Mister Essential Oil
Specially created for men, our Mister essential oil blend offers a unique, decadent, and smoky infusion. Powerful, refreshing, sensual and mysterious, this oil acts as the perfect introduction for men to the world of Young Living, whether you choose to gift it to someone special or opt to treat yourself. Bursting with rich Sage, herbaceous Fennel, and soothing Lavender essential oils, Mister promises a spirited and spicy aroma.
For best results, dilute with a carrier oil of your choice and apply to your pulse points or behind the ears to enjoy the cool, calm and collected scent. One additional way to help unwind with this fantastic oil is by adding a few drops into a spray bottle filled with water – simply spritz on your linen for a deeply relaxing and enticing pillow mist before bedtime.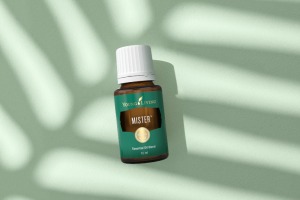 Which masculine essential oils are you hoping to add to your collection? Write your comments below or contact us at mseublog@youngliving.com