Yoga is an easy practice for beginners of all ages, shapes, and sizes, and offers endless benefits including better posture and mental focus, as well as improving strength, balance, and flexibility. While people have done yoga for thousands of years, you don't need to learn complicated positions – or the ancient Sanskrit names for them – to get the feelgood factor, making yoga an incredibly accessible form of exercise that we love to pair alongside our essential oils at Young Living.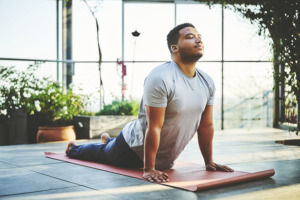 How do I get started?
When starting out, it's best to try a few different classes; some are dynamic and focus on burning calories, while in others you hold positions for longer to target muscles and connective tissue more deeply. Whichever you choose, it's best to start with the simpler poses that form the basis of more advanced yoga – and you might even recognise some of them, such as 'plank' or 'bridge', as other fitness classes often draw on yoga as a basis for their exercises. Typically, you'll find the names of yoga poses are descriptive, such as 'downward-facing dog', 'triangle' or 'tree', helping you visualise the shape your body makes.
Why is yoga so beneficial?
One of the best things about yoga is that it works the whole body, including strengthening, tightening, and stretching deep and often little-used muscles. If you do other sports, it can also enhance your enjoyment and ability within them, by keeping cyclists and runners flexible for example, or helping with balance and safe changes of direction for tennis, basketball, and skiing.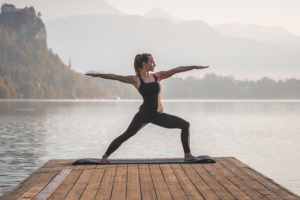 Is practicing yoga good for your mind?
If you struggle to concentrate, sleep, or get up in the morning, yoga can also help. It incorporates breathing techniques and meditation to help create harmony between mind and body – although you don't have to be spiritual to enjoy and benefit from the focus needed to achieve a pose, or the relaxation time that's part of every session. Doing yoga has been shown to enhance relaxation and relieve tension, while improving your sense of well-being.
What are the benefits of teacher-led yoga classes?
Going to a yoga class means the teacher can give individual feedback as you get to grips with the poses. Teacher-led yoga classes tend to last an hour and include several sequences of poses, with relaxation time at the end. There's the added bonus of yoga mats being provided, and the teacher may offer to help you into a position. It's natural to feel self-conscious the first time you try yoga with others, but while they may be more experienced, remember everyone was a beginner once! Take time to watch the teacher demonstrating, especially if you're unsure about an instruction.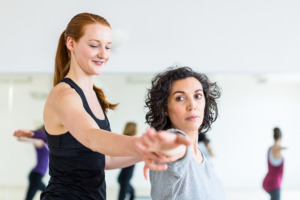 What are the benefits of practicing yoga at home?
At home, you can fit yoga around your schedule and take things at your own pace. You'll also be able to create your own comfortable space, enhancing relaxation with cushions or essential oils, for example. At home, you can try simple sequences lasting 20 minutes or less; a morning energiser say, or a short relaxation session to help you sleep. Watch or read the routine before starting, so you understand what's coming and know what equipment you'll need.
And remember, everyone's journeys are individual!
You might see people using props like blocks, bolsters, and straps in certain positions. Some of us can touch our toes easily, some can't – the same applies to yoga poses. That's the joy of yoga. It can work for all of us because it recognises that everybody is different and welcomes everybody.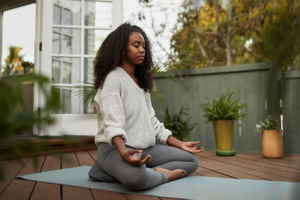 Are you a fan of practicing yoga? Or are you thinking about starting now? Write your comments below or contact us at mseublog@youngliving.com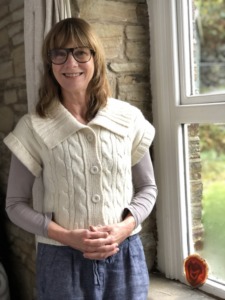 A writer and editor with long experience writing about ski travel, food, and health, including as deputy head of ski content at the Telegraph, Cat Weakley is also a keen cyclist and skier with a 20-year commitment to yoga. "I first tried yoga to stretch muscles tightened by years of cycling and then became addicted to the way it combines mental wellbeing with physical challenges".