In honour of International Women's Day (March 8), we want to shine a light on Young Living's efforts to empower women and girls in the hope that this will educate and inspire others to do the same. We believe that if we want to build a better future for all, we need to make empowering women and achieving gender equality a significant priority. From daily tasks like prioritising me time to investing in women-led enterprises in developing countries, keep reading to find out the different ways Young Living champions female empowerment across the globe.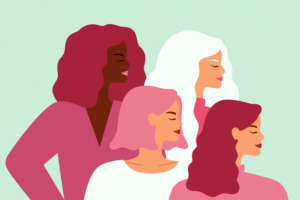 Giving women job opportunities
Research shows that when women work, this not only empowers them financially, but it also contributes to the growth of national economies. Young Living's Brand Partner programme proudly enables women to earn supplemental income, to achieve their goals, to create brighter and more abundant futures, and to inspire and help other women to do the same.
Over 90% of our Brand Partners are women. Our low start-up costs, zero inventory requirements, generous compensation plan, and flexible working schedules means that anyone can join, even mothers and carers who typically find business opportunities harder to come by. Find out how you too can start your Young Living journey today!
Uniting as a collective
Women can empower and affirm each other by uniting as a community and showing up to support one another. At Young Living, we host a variety of different events, including Kick Offs and Conventions, where you can connect with like-minded folk and find your place in a passionate community of wellness enthusiasts. Rather than competing with one another, we celebrate each and every one of our Young Living family and believe that we all have the opportunity to succeed and thrive in this industry.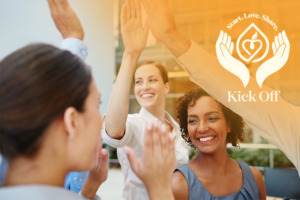 Prioritising me time
Society has conditioned women to prioritise other people's needs over their own, so a great way to empower women is by encouraging them to take time for themselves. If you don't take time for yourself, you can risk becoming burnt out, and you cannot pour from an empty cup. By prioritising alone time, this not only benefits the woman, but it also has positive effects on those around her as it allows her to recharge her social battery and thus be able to show up as her best self.
Young Living has a whole range of products to elevate your me time. Our Lavender Calming Bath Bombs are the perfect treat to enjoy an indulgent and relaxing bath experience. Alternatively, breathe in the calming aromas of Lady Sclareol essential oil blend while meditating to uplift, empower and enhance femininity. Whatever self-care products you're after, Young Living has got you covered.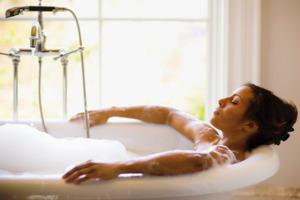 Subverting gender norms
Did you know that less than 10% of Fortune 500 CEOs are women? Even in the year 2023, there is a clear lack of gender representation. That's why we're proud to have Mary serve as the CEO of Young Living. Mary is a hands-on leader that guides our executive team and empowers members. She also plays an active role in the Young Living Foundation's outreach efforts, helping to empower even those in underserving communities.
Not only do we have a marvellous female CEO, but we also have lots of other amazing women in positions of leadership, as well as in our labs. Representation matters! Women make up more than half the population and so it's imperative that they are well represented in businesses and beyond.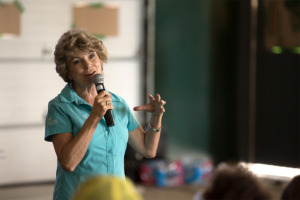 Investing in female enterprise in developing countries
Poverty impacts women disproportionately. Here's a few facts to paint the picture: 700 million fewer women than men are employed globally; 75% of women in developing areas are not guaranteed legal rights or social protection at work; and the estimated value of unpaid work such as childcare is $10.8 trillion.
Since 2009, the Young Living Foundation has devoted itself to creating long-term change in communities worldwide. We invest in programmes that help women living in challenging socioeconomic conditions build marketable skills, start small businesses, and secure fair wages and ethical work to break the generational cycle of poverty and inspire lasting change. As of June 2022, we've provided over 889,000 fair-pay hours and supported over 24,000 women entrepreneurs and artisans. We wholeheartedly believe that every time an investment empowers a woman, this sparks a ripple effect that has the potential to impact the lives of not just her family, but her community too.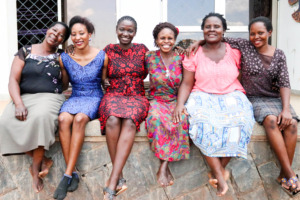 Championing education in disenfranchised communities
Quality education impacts every area of life. Sadly, 617 million kids around the world lack basic mathematics and literacy skills. What's more, 5.5 million more girls than boys of primary school age are not in school, yet another gender discrepancy that still exists in the 21st century.
Investing in projects that unlock access to education has been a top priority of the Young Living Foundation since its inception. We fund the building, restoration, and expansion of schools to ensure that access to safe education is available to as many kids as possible, no matter their gender. We work with partners to help youth stay in school and provide them with the support they need. We also equip students with tools to drive community change and build self-confidence. We're proud to say that as of June 2022, we've helped over 147,000 individuals receive alternative, vocational or job-readiness education, and we're not stopping there.
Like this blog and let us know in the comments what makes you feel empowered.