Summer really is the season for self-care and offers the perfect opportunity to make the most out of life. Whether you choose to spend the warmest months of the year soaking up sunshine by the beach, testing out your favourite recipes around a BBQ in the garden or whiling away days in the great outdoors, our light, refreshing and zesty citrus essential oils match perfectly with the vibe of summer, providing a sharp, invigorating aroma that cuts through the heat of the scorching sun!
However, while our favourite citrus oils carry the scent of summer beautifully, many of them are photo-sensitive, as the compounds found in citrus oils—known as furanocoumarins—greatly increase UV sensitivity. In this blog we'll be taking you through our favourite citrus oils, letting you know how to use them safely so they can be enjoyed all year round, whatever the weather!
Orange Oil
Cold pressed from the rinds of fresh oranges, our Orange oil offers an incredibly bright and summery aroma and can be used for everything from boosting bath time experiences to reducing the appearance of blemishes when applied topically. It is, however, one of our most photosensitive oils, meaning that anyone wearing it on their skin should avoid the sun for up to 12 hours following application.
One easy way to include Orange in your summer routine without worrying about its photosensitivity is by using it within your evening skincare routine. Simply add a drop or two to your favourite night cream for an uplifting and toning addition and be sure to remove it before you head out into the sun come morning.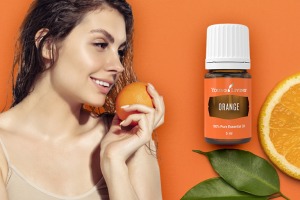 Lemon Essential Oil
One of Young Living's most popular and versatile essential oils, Lemon Essential Oil truly represents summer in a bottle. In order to overcome its photosensitivity and enjoy its energising fragrance during even the hottest of summer days, we suggest introducing the magic of Lemon oil to your home by investing in the many cleaning products we create that include this zesty oil.
As lemon oil features as a main ingredient in our fantastic Thieves® blend, it's easier than ever to infuse your home with this citrus oil by using our naturally derived Thieves Household Cleaner and Foaming Hand Soap. Introducing these products allows you to reach the ideal balance of enjoying Lemon's summery scent without worrying about photosensitivity — so it's a winner all-round!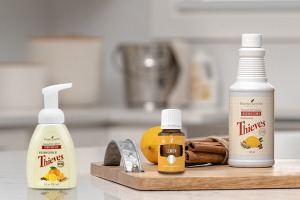 Grapefruit Oil
Grapefruit essential oil is expressed from the fruit's peel and offers a super fresh fragrance while also providing cleansing and toning skincare benefits. To minimise the potential issues arising from photosensitivity, we suggest utilising Grapefruit oil in your evening massage routine. Following a long day of exploring the great outdoors, try diluting a few drops of Grapefruit oil into 10 ml of Young Living V-6® Enhanced Vegetable Oil Complex before massaging it into your tired and aching muscles. Not only will this help you avoid any potential photosensitive reaction, but it'll surround you with a fantastically fruity fragrance to fall asleep to as well as providing your skin with a luminous, healthy glow.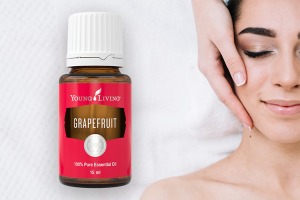 Young Living Plus Oils
One final fantastic way to enjoy all of our incredible citrus oils this summer is by indulging in our culinary Plus oils range! Enjoy Orange+, Lemon+, Young Living Citrus Fresh®+ and plenty more delightfully refreshing and revitalising flavours, all of which can be added to smoothies, salads, baked goods or simply your daily water bottle – the options are endless when it comes to the tasty treats you can create!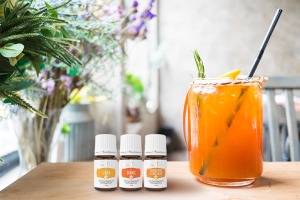 Please note: The best way to avoid a negative reaction to photosensitive oils is to follow the individual label instructions. Most undiluted photosensitive oils require 12 hours before sun exposure, but some can take up to 48 hours. Be aware that the amount you use and whether you dilute both affect the concentration of photosensitive compounds—and always remember that sunscreen helps you stay safe in the sun, even after the recommended wait time.
Which of our citrus essential oils are your summer favourites? Write your comments below or contact us at mseublog@youngliving.com