It's often said that the key to a successful day is starting off right, and well-organised morning routines are currently more popular than ever. Whether its via your shower, your morning skincare products or even a hearty breakfast, at Young Living, we believe there are many ways to supercharge your morning routine by incorporating our fantastic essential oils. In this blog we'll be taking you through a few of our favourite oils, all of which offer stunning scents that'll leave you feeling revitalised for the day ahead!
The One to Wake Up to
We've all been there – the morning alarm goes off, you set it on snooze for an extra 5 minutes and suddenly, your morning routine goes out the window and you find yourself rushing to get ready in a panic. With the help of this gorgeous blend, you'll be able to start your day the right way, feeling full of energy and inspired ahead of whatever the day holds.
Refreshing Rise and Shine Spray
Simply combine in a spray bottle with distilled water, keep by the side of your bed, and spritz as you wake up to experience a revitalising aroma while you enjoy a cup of tea and adjust to the morning light.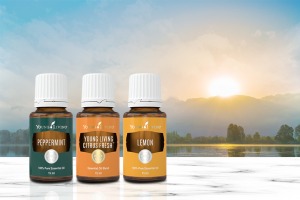 The One to Use During Your Morning Shower
If you're not typically a 'morning person', then you'll know that a refreshing shower experience is the ultimate way to spark your senses and get you feeling energised for the day. To help transform your bathroom into a spa-like sanctuary that'll leave you feeling totally pampered before the working day has even begun, try our Morning Start Bath & Shower Gel – an invigorating blend of naturally cleansing and moisturising botanicals as well as our Rosemary and Juniper essential oils.
Alternatively, you could also try our Easy Breeze Awakening Shower Steamers. Simply place one on the floor of your shower, (somewhere where it'll get wet but stay out of the main water stream); and fall head over heels for the crisp, fragrant steam it creates thanks to Eucalyptus and Peppermint essential oils!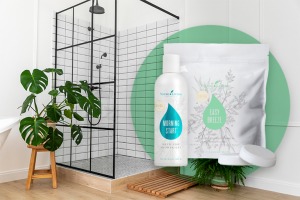 The One to Use in Your Morning Skincare
For clear, cleansed and brilliantly beautiful skin, nothing is more important than a thorough morning skincare routine. Many of Young Living's essential oils are great when added to skincare products but some of our favourites include Carrot Seed essential oil, which is perfect for oily or mature skin, Lavender essential oil, which promotes a youthful-looking, fresh complexion, and Cedarwood, which provides a soothing sensation when applied to the skin. Simply mix a drop or two of your chosen oil with your morning cleanser or moisturiser and enjoy its pampering benefits and divine aroma.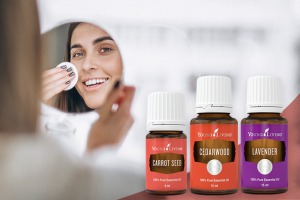 The One to Use in your Breakfast
Breakfast is well known for being the most important meal of the day, so when better to enjoy the flavours of our delicious Plus oils than first thing in the morning? With our fantastic range of culinary oils, you can spruce up everything from scrambled eggs to energising smoothies, all with just a drop of our high-quality essential oils. Try adding Orange+ or Lemon+ to your favourite morning beverage and transform savoury dishes with herby favourites including Oregano+ and Basil+!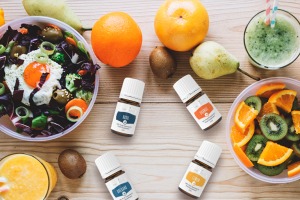 Are you excited to use Young Living essential oils during your morning routine? Write your comments below or contact us at mseublog@youngliving.com