During the chilliest months of the year, some of our most treasured memories come from days filled with ice skating, building snowmen with family and friends, and drinking hot cocoa around the fire. Cosy activities aside, if you think hard enough, you'll probably realise that those wonderful days often result in dry, dehydrated skin and chapped lips.
In winter, both the cold air outside and the warm air inside dry out your skin and lips. While the cold air holds fewer water molecules and pulls moisture from your skin, the warm air from indoor heating evaporates additional moisture, which can leave your skin feeling uncomfortable, itchy, and dehydrated. In this blog, we'll be taking you through our top winter hydration tips, all of which work alongside our fantastic Young Living products!
Keep Your Tastebuds Satisfied with YL Vytalyte Drops
It may seem obvious, but the main way to ensure that your body receives the hydration it needs and deserves year-round is by drinking plenty of water. During the winter season, it's particularly easy to replace icy glasses of water with cosier drinks such as hot chocolate, and this can lead to symptoms of dehydration throughout the day. If refreshing glasses of water just aren't cutting it for you on frosty days, why not consider adding Young Living's delicious Vytalyte Drops to your water bottle? With two different flavours on offer, these drops are formulated with naturally sourced electrolytes and pure essential oils and will help you hydrate without consuming sugar or artificial colours. The best thing about YL Vytalyte Drops is that they taste great and provide a simple way to add extra excitement and motivation around your daily water intake.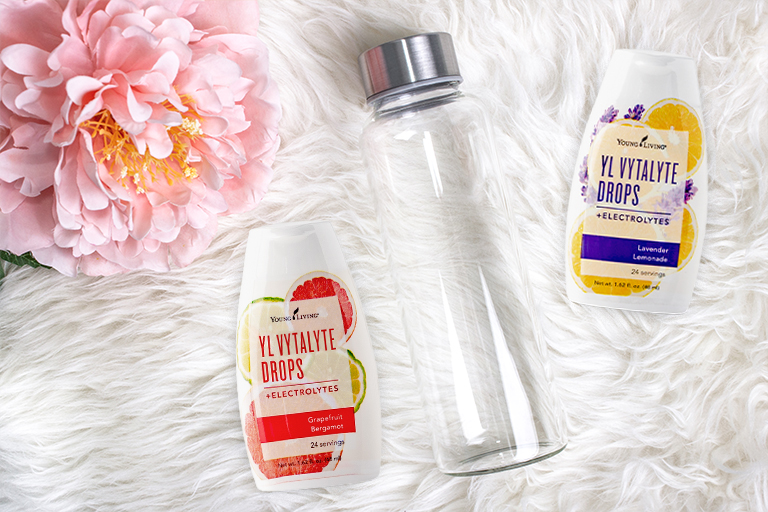 Concoct Your Own Flavours with Plus Essential Oils
While our YL Vytalyte Drops provide a handy way to flavour your water on the go, we understand that many people want to create their own flavoured waters at home when they're looking to stay hydrated in winter. If you've been looking for naturally derived ingredients that'll provide a flavour sensation in your water bottle, you're in luck with our range of Plus essential oils. These oils are designed to be used in marinades, soups, salads, and sauces, but can also be added to drinks to boost their flavour, encouraging you to drink water more often. Whether you opt for a few drops of Lemon+, Tangerine+, or Orange+, or choose to combine them for your own personal recipe, you're guaranteed to love adding Plus oils to your water, helping you to dream of citrus-filled summer days, whatever the weather happens to be outside!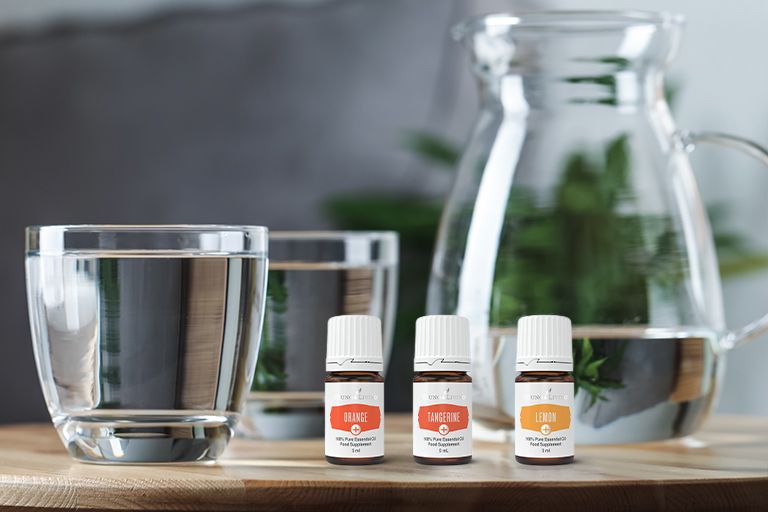 Keep Your Outside as Hydrated as the Inside
Although drinking more water in the winter is highly important, there are additional ways in which you can help keep your skin beautifully hydrated, even when the temperatures are dropping outside. Not only are Young Living essential oils incredibly versatile, but many of them use their natural properties to smooth, moisturise and nourish the skin when applied topically. Some of our favourites for beauty-boosting purposes include Ylang Ylang, which supports the appearance of healthy skin, and Frankincense, which is known to promote naturally radiant looking skin. For maximum benefits, try adding a few drops of these oils to your favourite night creams or moisturisers, and enjoy their sweet scents alongside their skin-conditioning perks!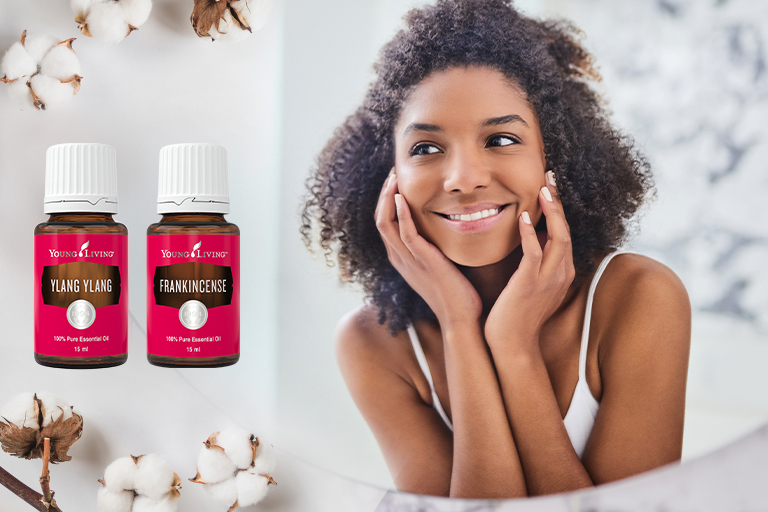 How are you hoping to use Young Living essential oils to stay hydrated this winter? Write your comments below or contact us at mseublog@youngliving.com