With its soothing and stimulating aroma, Palmarosa essential oil is an ultimate favourite for lovers of all things beauty. Praised for its ability to rejuvenate healthy-looking skin, Palmarosa is created by steam distilling Cymbopogon martini, one of several aromatic flowering grasses that belong to the Poaceae family. Native to India and Indochina, this plant is closely related to lemongrass, and provides a green, delicate, and wonderfully fresh fragrance that can be added to everything from perfumes to facial serums.
In this blog, we'll be taking you through some of our favourite uses for Palmarosa essential oil, helping you to learn more about its deliciously sweet and rose-like aroma and get inspired for ideas on how to implement it into your day-to-day life.
What is Palmarosa essential oil used for?
Both nourishing and balancing, Palmarosa is primarily used in skincare practices. With its sweet, earthy aroma and topical cleansing properties, Palmarosa essential oil is a great oil to introduce to your daily routine when you're looking to give your skin a radiant and rejuvenated appearance. It's also great to use alongside oils such as Tea Tree to cleanse oily complexions and help aid occasional outbreaks of spots.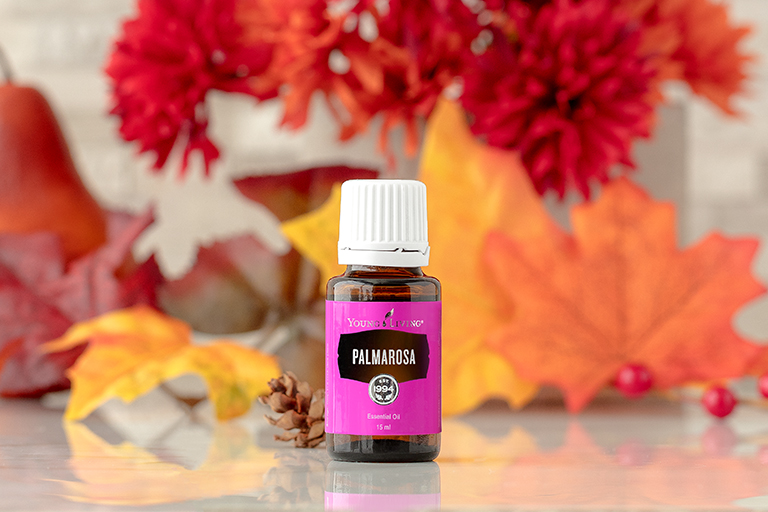 What does Palmarosa essential oil smell like?
Although you'd be forgiven for thinking Palmarosa originated from the rose family, it is actually a closer relation to lemongrass. Overall, the fragrance of Palmarosa is a marriage between the two, offering a sweet and rosy aroma with citrus hints. This stunning scent makes it a popular choice for those creating soaps, lotions, and cosmetics, as Palmarosa provides a universally popular aroma.
How can Palmarosa essential oil be used in skincare?
One of our favourite ways to use Palmarosa essential oil is by adding a few drops of it to your daily facial essence, serum, or moisturiser to help promote the appearance of healthy-looking skin. Additionally, if you want to enjoy the benefits of its relaxing fragrance, try combining Palmarosa with Ylang Ylang and Bergamot essential oils before topping it off with Young Living V-6® Enhanced Vegetable Oil Complex. This mixture can then be used as a soothing massage oil, for a spa-like experience that'll also nourish your skin.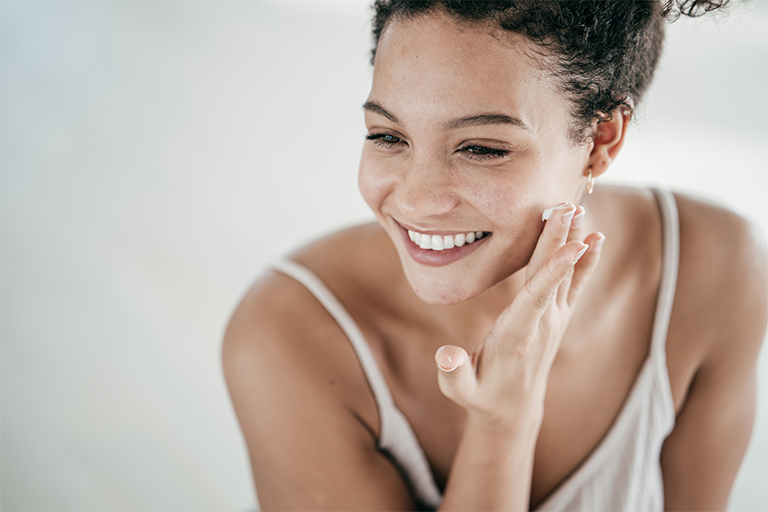 How can Palmarosa essential oil be used in haircare and bathing rituals?
Thanks to its wonderfully floral fragrance, Palmarosa is a fantastic addition to shampoos or indulgent hair masks. Simply add a few drops, massage into your hair, and enjoy your luscious locks. Additionally, if you're a big fan of relaxing bath times, try combining a few drops of Palmarosa oil with Geranium and Spearmint essential oils and use alongside Epsom salts for a deeply pampering soak.
Which essential oils pair best with Palmarosa essential oil?
Bergamot essential oil
Geranium essential oil
Ylang Ylang essential oil
Spearmint essential oil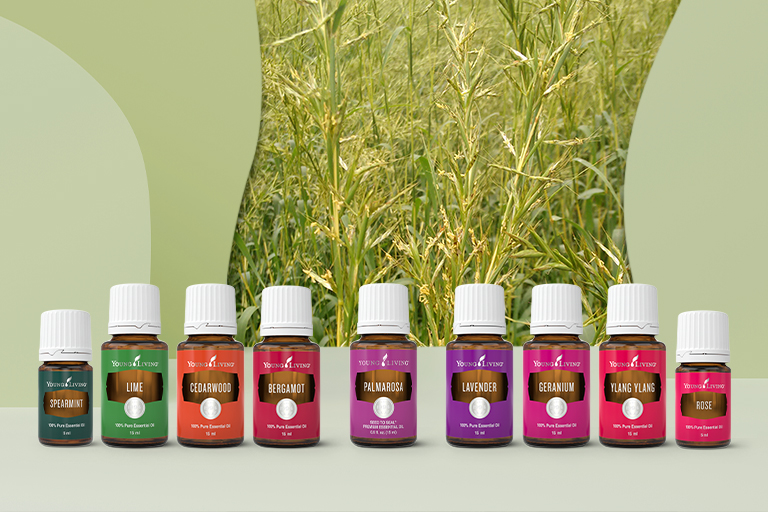 What's your favourite way to use Palmarosa essential oil? Write your comments below or contact us at mseublog@youngliving.com