For those looking to reap the benefits that Mother Nature has to offer, essential oils can be used aromatically, internally, or topically. In today's blog, we'll take you on a crash course of the latter, topical application.
What is Topical Application?
Topical application covers everything from diluting an essential oil with a carrier oil to massage into the body or mixing it with your favourite cosmetic products to level up your daily skin care routine. Applying topically allows the oil to absorb directly into the desired area of the skin, making it a fast, convenient, and effective way to enjoy the benefits of essential oils.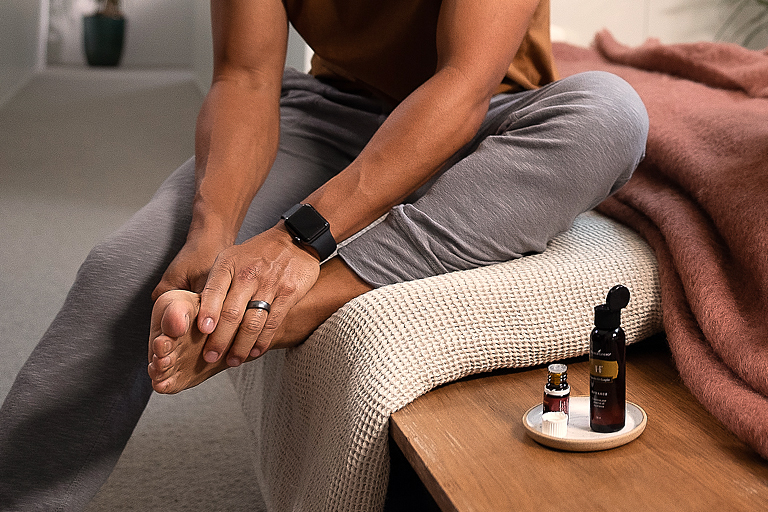 How to Dilute Essential Oils
Before we get into the ways in which essential oils can be used topically, it is crucial that you learn about the importance of dilution. Essential oils are highly concentrated compounds extracted from plants to capture the purest essence of nature. But with purity comes potency and volatility. Essential oils are often too strong to apply directly to the skin and because of this, appropriate dilution is necessary to ensure everyone's safety.
Combining with Carrier Oils
Like essential oils, carrier oils are also made from plants. Some of the most commonly used include coconut, almond, jojoba, and vegetable oil. So, what is the difference between these plant-based products? Whilst essential oils are volatile and can evaporate rapidly on the skin, carrier oils do not evaporate, making them the perfect pair for strong essential oils.
Carrier oils do what they say on the tin (or tube), they function as a base oil that helps carry the essential oils by slowing down the rate of evaporation and enhancing safe and effective absorption into the skin, without altering any of its natural benefits.
Different carrier oils have different characteristics and can vary in absorption, consistency, aroma, and shelf life. Here at Young Living, we recommend combining 1 drop of your chosen essential oil with 5-10 drops of V-6® Enhanced Vegetable Oil Complex or another carrier oil. Get to know the different types of carrier oils and learn which is right for you, and be sure to check the labels as ratios may differ per product or brand.
How to Use Essential Oils Topically
Where to apply essential oils on skin
Face: Add 1-2 drops of essential oil to your favourite facial skincare products to help maintain a healthy-looking complexion.
Abdomen: Combine 1-2 drops of essential oil with a carrier oil to create a soothing massage to help centre you during moments of discomfort.
Chest: Apply essential oils like tea tree or spearmint to the chest to inhale the cooling aromas to promote feelings of clear breathing.
Arms and legs: Massage essential oils onto these extremities after a workout to relax the body and spirit.
Bottoms of the feet: For first time oilers, apply essential oils to the bottom of your feet where the skin is thick and resilient.
Pulse points: Apply essential oils to the points where your blood flows closest to the skin's surface, the neck, chest, inner elbow, wrist, temples, and behind the ears, for a calm and relaxing sensation. Check out the map below to see exactly where to apply.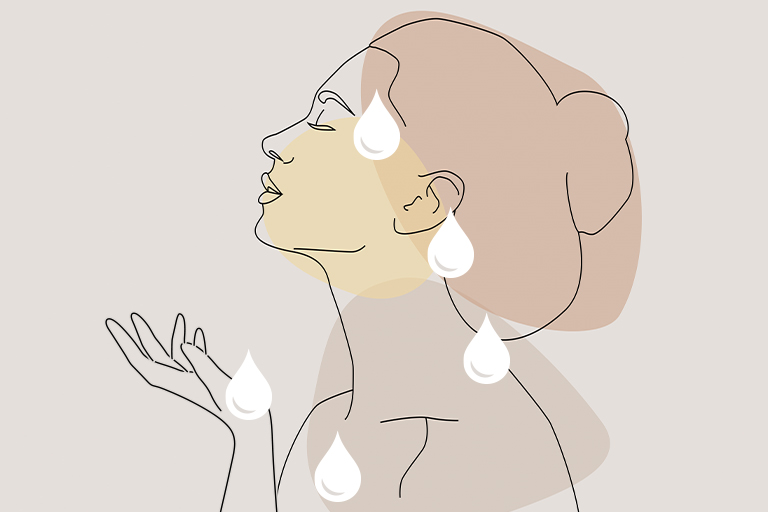 For a full body pamper, elevate your bath routine and swirl in a few drops of your favourite essential oils. Let your skin soak up the benefits and breathe in the comforting aromas for an indulgent spa-like experience.
Which essential oils are best for skin: Our top 5 recommendations
Tips on safe application
Avoid sensitive areas! Even when combining with carrier oils, there are certain sensitive areas to be avoided, namely around the eyes, inner ears, or on broken or damaged skin.
Be aware of potential sun sensitivity! Some essential oils like citrus oils can cause temporary photosensitivity. If using on skin, avoid direct sunlight for at least 12 hours.
Perform a patch test! For those worried about skin sensitivity, apply a small amount of essential oil on the inside of your forearm and wait for up to 2 hours for any adverse skin reactions.
Store oils correctly! Users must learn the dos and don'ts of storing oils to preserve the properties and benefits.
Replace old oils! We advise replacing oils every 3 years, although checking each individual label is always recommended.
Stay away from "hot" oils! Not all essential oils are best for topical application. Avoid oils like cinnamon, black pepper, and thyme as they can cause a hot or warming sensation on the skin.
Take necessary precautions! If you are pregnant, nursing, taking medication, or have a medical condition, talk to a health care professional before trying any oils.
Where to buy essential oils for skin
At Young Living, we pride ourselves on our oils being pure and high-quality. Our Seed to Seal® commitment motivates us to create each essential oil with three pillars in mind – Sourcing, Science and Standards, meaning that not only are you experiencing the benefits of purity, but also global resources and industry leadership.
Family-Friendly Essential Oils
If you want to share your love of essential oils with the whole family, it is important to know which products are safe to use and how. That's why Young Living have created special ranges to help you pick the right product for every member of the family.
Check out Young Living's KidScents® range, created with your kids in mind so that they too can enjoy essential oils safely. For even smaller oilers, Young Living's Seedlings® range was formulated with vegetarian-friendly, naturally derived ingredients that are ideal for use on your baby's delicate skin. And of course, we cannot forget about the furry family members. Young Living's Animal Scents® have been expertly crafted for pets, making them the perfect solution for use on your four-legged friends.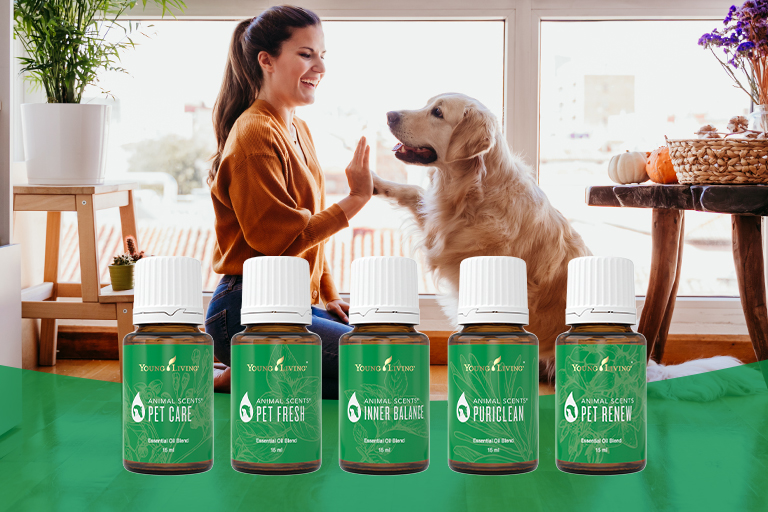 What's your favourite way to enjoy essential oils topically? Write your comments or contact us at mseublog@youngliving.com