We've all loved oranges
since childhood, 
so it's no surprise 
that
 Orange 
essential oil
 is 
a popular staple
 product
.
Full of zing and zest, it has endless uses, making it one of the most versatile of the Young Living range. Three words are often quoted with regards to Orange essential oil: sweet, bright and warm. That's good enough for us! Especially in darker months and festive periods, Orange brings such a lovely atmosphere. In a quick guide to its uses, we hope you'll find something new. A Young Living member said this in her feedback: 'Oranges are my forever love' and that reads right to us!  
So, one ingredient, countless uses! Let's dive into some of the ways to use our featured oil. In summary, just a few drops of  Orange essential oil can instantly warm up any space, brighten tired-looking skin, add a sweet citrus boost to cleaning products, and so much more! Let's take a closer look at what Orange oil is used for: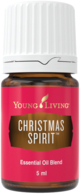 Use 1:
Brighten your day with a happy diffuser blend
Orange essential oil features in our signature Young Living Citrus Fresh® blend, packed as it is with uplifting scents. Here, sweet Orange oil sits alongside Tangerine, Mandarin, Grapefruit, Lemon and Spearmint, which almost gets your taste buds tingling! 
Use
2
: Keep the Christmas 
Spirit
 in your heart
Orange essential oil is a supporting ingredient in most winter holiday blends, including Christmas Spirit. Keep this oil to hand in case you want a Christmassy lift in July! It's never too early! 
Use 3
: Invite Peace & Calming into your life


As one of the key players in Peace & Calming and Peace & Calming II, Orange essential oil lends its happy aroma to these gentle blends
Use
4
: Get your glow on
—many ask
:
is Orange Oil good for skin?
Did you know, Orange essential oil can give you smooth-looking skin? It's great to apply on oily areas too, so be sure to add this gem into your skin care products. Remember though that this oil is photosensitive, so do stay out of the sun for 12 hours after use.  
Use
5
: Remove your make-up the natural way
No need to make your face suffer through make-up remover's harsh chemicals when a bottle of Orange essential oil is an arm's reach away. Clean your face and encourage radiant-looking skin with a combo of carrier oil and Orange oil.
Use 6
: Wear a citrus scent
Orange essential oil smells like the sweetness of early Spring, so why not take that aroma with  you wherever you go? Apply one drop each of Lavender and Orange to your wrists and temples for a calming and uplifting aroma. 
Use 
7
: 
Massage muscles and joints

It's no secret that physical activity is good for your health, but sometimes strenuous workouts can make your muscles strain and cramp. Given them some love my massaging Orange essential oil on tender areas.  
Use
8
: 
Enjoy
 a clean burst of citrus
Simply diffuse Orange essential oil on its own in one of our stunning diffusers and create a clean and cheerful atmosphere. Particularly good in stuffy, airless rooms.  
Use
9
: Pep up your Thieves
®
 cleaner
Thieves Household Cleaner is a staple for everything, from dusting doorknobs to scrubbing sinks. Add some zesty sweetness to your cleaner with a few drops of Orange oil.  
Use 10
: Sweeten your breakfast
Add a few drops of Orange+ essential oil to your milk, cereal or yoghurt to get the day started the right way. During the day, add a few drops or orange oil to water for a burst of flavour. 
---
How do you use Orange and how much do you love it? 
Write your comments below or contact us at mseublog@youngliving.co
m