Hand-picked at dawn to retain the most powerful fragrance, jasmine is a beautiful, white flower that offers a sweet and sensual aroma. At Young Living, we adore floral oils, with Jasmine proving to be a particular fan favourite due to its rich and sultry scent, in addition to its skin-nourishing properties and brilliant versatility. In this blog, we'll be taking you through 5 of our top tips on how to get the most out of jasmine absolute, whether you're planning on combining it with other essential oils for a blissful blend or are hoping to use it to bring a sense of serenity to your bath time routine! What are you waiting for?
Soak Up Some Self Care
If you're in the mood for some well-deserved pampering, a spa-like bathing experience is a great way to indulge and unwind. To make the most of Jasmine's bright notes, add 6-8 drops to a steaming bath and relax in splendour. The benefits of jasmine absolute are extensive, but when combined with hot water and Epsom salts, the romantic fragrance of jasmine will promote a strong sense of well-being and provide a luxurious bath time treat.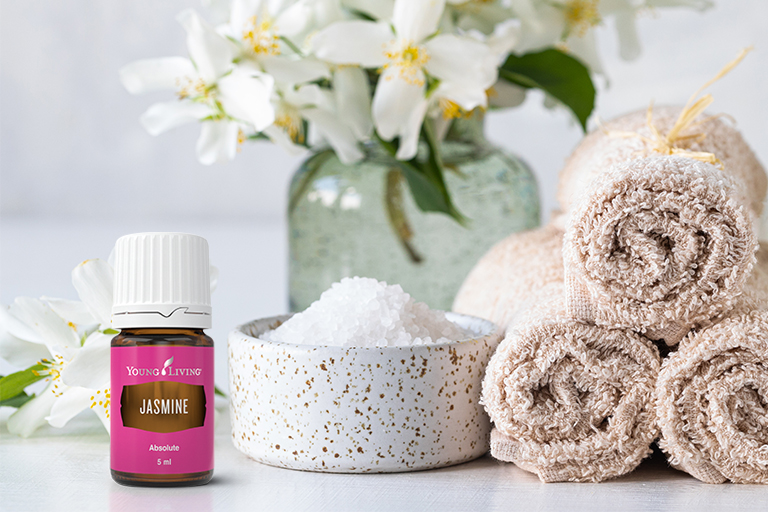 Dazzle with a DIY Jasmine Perfume
One of the most popular things about jasmine absolute is how well it blends with other fresh and floral scents, making it the perfect component for a stunning perfume. Often used in high-end, luxurious fragrances, Jasmine blends masterfully with essential oils such as Patchouli, Bergamot, and Myrrh, all of which can be diluted and swiped on to your neckline and pulse points for a signature scent that's sure to get heads turning!
Nurture and Nourish Your Super-Soft Skin
Whatever the season, it's vitally important to keep your skin cleansed, toned, and moisturised. In addition to offering a sweet and soft floral aroma, Jasmine absolute can be combined with your chosen skincare favourites to promote soft and supple skin around the clock. Bolster your natural radiance by adding a drop to your facial moisturiser morning and night or combine with a rich body butter for an extra special glow.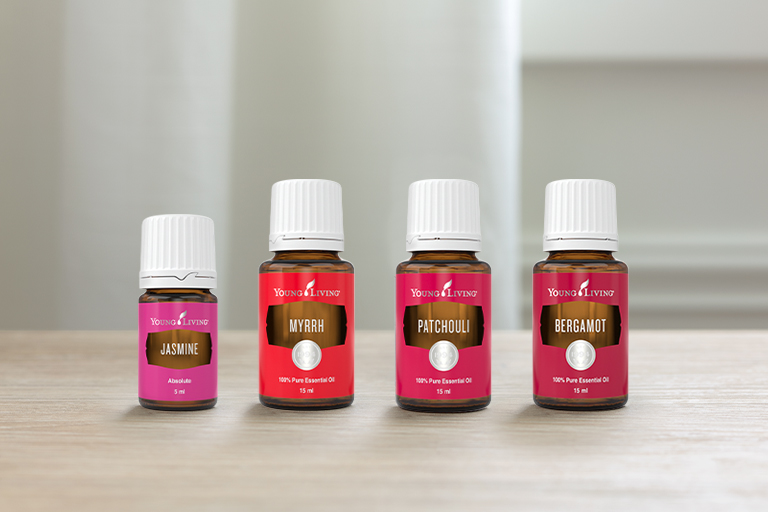 Make Time for a Magical Massage with Jasmine Absolute
Whether you've had a long day at the office, having been working hard at the gym, or simply feel in need of a little extra TLC, pampering massages are a fantastic way to relieve and destress your body, allowing you to relax and unwind. For an extra boost to your next massage, why not try combining a few drops of Jasmine with 10 ml of a carrier oil such as Young Living V-6® Enhanced Vegetable Oil Complex and enjoy the way Jasmine soothes your skin while leaving you feeling baby soft.
Drift Off to a Sweet Dreamland
It's no surprise that the key to waking up feeling fresh and revitalised is a good night's sleep. If you're hoping to get the most out of your beauty sleep, try massaging a few drops of Jasmine absolute into your feet before bedtime. Not only will this romantic scent complement your sweet slumber perfectly, but it'll leave your skin feeling silky soft before you climb under the covers. For an extra boost of fragrance, try combining jasmine absolute with Ylang Ylang or cedarwood essential oils, so you'll drift off surrounded by dreamy aromas!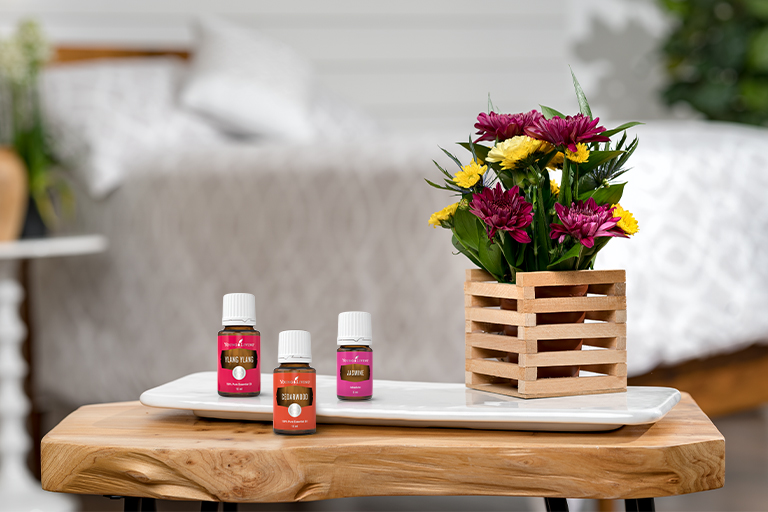 What's your favourite way to enjoy the benefits of Jasmine? Write your comments below or contact us at mseublog@youngliving.com
This post is also available in: German Czech Dutch Finnish Swedish Lithuanian Romanian Russian Spanish French Italian Polish Portuguese (Portugal) Croatian Hungarian