Empowering wellness, purpose, and abundance for communities around the world, Young Living is a company made up of farmers, families, creators, distillers, and dreamers, all of whom want to harness the power of nature's living energy to enrich humanity and encourage the use of essential oils in every home across the globe. In this blog, we'll be taking you through some of the most frequently asked questions about Young Living, helping you to gain better insight into the workings of this ground-breaking company and sharing how you can get involved too! So, what are you waiting for?
What is Young Living and what do we sell?
Young Living is a versatile company full of unique products, but it is primarily known and loved for its essential oil singles and blends, which include popular favourites such as Lavender, Tea Tree and Thieves®. Founded by D. Gary Young (1949 – 2018) and a pioneer for the essential oil movement over the last 25 years, Young Living Essential Oils is today headquartered in Lehi, Utah. Inspiring millions of people everywhere to experience nature's gifts of wellness and discover new opportunities for lifelong transformations, Young Living is the world leader in essential oils and wellness solutions.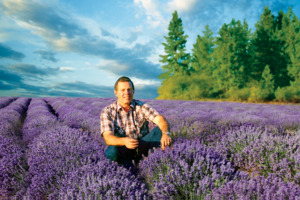 Why should you choose Young Living over an alternative essential oils company?
The most important reason to choose Young Living as the place to purchase your essential oils is that we offer the highest and purest quality oils possible. With 23 corporate-owned and partner farms involved in the distillation of our essential oils, plus our Seed to Seal® quality commitment ensuring that our 'Sourcing, Science and Standards' are beyond what our competitors and supermarket brands can offer, Young Living Essential Oils are an ideal choice. The additional benefit of Young Living is the opportunity it presents for you to build your own business as a Young Living Brand Partner. Not only does Young Living's generous compensation plan give you the power to take control of your future, but it offers you the chance to own your time, enjoying extensive networking opportunities, exclusive hands-on experiences, and a strong sense of community while sharing products you love with your friends and family.
How do you become a Young Living Brand Partner and what benefits do Brand Partners enjoy?
Enrolling as a Brand Partner at Young Living is really simple, and comes with a variety of fantastic benefits, including exclusive pricing. Not only do Brand Partners enjoy 24% off retail pricing on their favourite products, but they can earn rewards and free products through our Essential Rewards loyalty programme, plus take advantage of unique promotions. In order to enrol, simply check out the link below. Set yourself up for success by purchasing one of our Young Living Starter Kits, opt to join our Essential Rewards programme and start your YL journey today!

What is Young Living's Compensation Plan?
Young Living's Compensation Plan is a generous and industry-leading set of opportunities that are designed to help you achieve abundance. Once you start to build your own business and see the benefits, you may find that you're ready to share that success with others by building your foundations as a leader. From our Generation Leadership Bonus — which makes up 6.25% of Young Living's monthly commissionable sales and is dependent on the rank you and the leaders in your team reach each month — to our Diamond Leadership Bonus which is given to Diamond Leaders as a reward for helping to build Young Living worldwide, the opportunities are endless.
What is PV and how does it work?
At Young Living, PV stands for Personal Volume. Many Young Living products have a personal volume (PV) amount assigned to them and the volume of products that are sold are often reflected in PV. PV is one of the requirements for ranking within the Compensation Plan, and it accumulates throughout each commission period. To qualify for retail earnings and enroller-based bonuses, a Young Living Brand Partner must maintain a monthly order of at least 50 PV. Each month, Young Living also runs a PV promotion, where you can earn gifts and rewards simply by shopping for your favourite essential oils and YL products.
What is Young Living's ER Programme and how does it work?
Young Living's Essential Reward Programme makes sure that you're never without your favourite YL products. Delivering your chosen products in a hassle-free manner from our door to yours each month, and available exclusively to Young Living Brand Partners, the ER Programme is a loyalty subscription service that's packed with benefits! From discounted shipping to loyalty gifts, this programme is one of the ways we love to give back to our Young Living Brand Partners. To subscribe, simply join the Essential Rewards subscription programme during the process of signing up as a new Brand Partner or visit the Essential Rewards webpage and follow the "Subscribe now!" link. Alternatively, you can complete and sign the form found in the Virtual Office under 'Brand Partner' and email it to us. Please note, the form must be completed and signed by the account holder.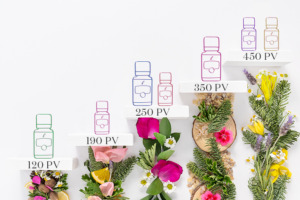 Are you a Young Living Brand Partner or are you thinking about starting your Young Living journey today? Write your comments below or contact us at mseublog@youngliving.com