Halloween has arrived and it's one of our favourite times of year at Young Living! The ground is covered in leaves, there's a chill in the air and everything is starting to feel a little spooky. In this blog, we'll be taking you through some favourite scents for the season, so whether your October activities consist of long, wistful walks through pumpkin patches or midnight jaunts to haunted houses, we'll have you covered for essential oils that'll enhance your Halloween festivities!
1. Enjoy a Spine-Tingling Massage with Peppermint Essential Oil
With the frostiest weather soon descending, it's more important than ever to look after our bodies, keep our skin feeling soft and supple and our muscles feeling soothed. To ensure that you make the most of relaxation during the season, try diluting 15 drops of cooling Peppermint essential oil in 10 ml of Young Living V-6® Enhanced Vegetable Oil Complex for a massage experience that's sure to be frightfully good!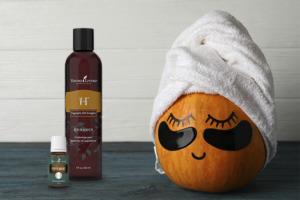 2. Spice Up Your Shower with Cinnamon Essential Oil
If there's a scent that SCREAMS autumn, it's cinnamon. There's nothing quite as luxurious and energising as a warm shower on a chilly morning, which is why we've come up with the perfect way to transform your bathing routine into a sweet, spicy, and seasonal occasion for Halloween. Simply mix 1 drop of Cinnamon Bark essential oil and 1 drop of Palo Santo essential oil with our Bath & Shower Gel Base to enjoy the rich, autumnal notes.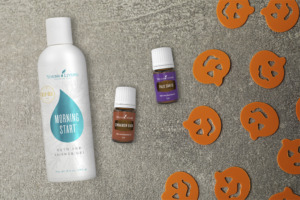 3. DIY Essential Oil Autumn Décor – FALL Head Over Heels for Fragranced Décor
Gone are the days when we only decorate our homes for Christmas – at Young Living, we love any excuse to spruce up our surroundings. When better to inject a little colour and fun into our homes than Halloween and the autumn season? From pinecones to dried orange slices and cinnamon sticks, its super easy to create natural and effortlessly beautiful decorations for your home. To give them an extra spicy uplift, try combining your favourite oils in a spray bottle and spritz across your chosen décor, bringing the scent of freshly baked pumpkin pie into your home around the clock!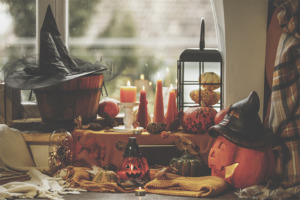 4. Create a Wickedly Wonderful Witches Brew with NingXia Red®
One of the greatest things about Halloween is undoubtedly all of the tasty treats! This year, keep things as healthy as they are delicious with the help of NingXia Red®. This sweet and tangy beverage is packed with fruity flavours and a daily shot of it acts as a great alternative to sugary drinks. For a flavour sensation that'll fit in great amongst your Halloween decor, combine 30 ml of NingXia Red® with 2 drops of Cinnamon Bark+ essential oil and 1 drop of Ginger+ essential oil per person.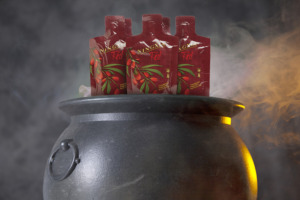 5. How to Use Oils to Concoct a FANG-tastic Signature Perfume
At Young Living, we love how our high-quality essential oils can be combined to create one-of-a-kind perfumes and signature scents. This Halloween, why not try taking the scents of the season and blending them for a unique fragrance that's just for you? With base notes such as Clove and Cedarwood, floral middle notes including Jasmine and Geranium and top notes like Orange and Cinnamon Bark, you'll soon be able to create a perfume that'll have everyone asking what you're wearing!
What You'll Need
Empty 5 ml essential oil bottle
Young Living V-6® Enhanced Vegetable Oil Complex
Top note essential oil
Middle note essential oil
Bottom note essential oil
Labels
Transparent tape
Method
Combine 10–15 drops of each of your selected oils in the empty bottle until your essential oil blend is balanced.
Once you're happy with the blend, fill the rest of the bottle with Young Living V-6®.
Put the roller fitment and cap on.
Write up your label, wrap it around the bottle and apply transparent tape.
Roll on to your neck, wrists, or anywhere you apply perfume.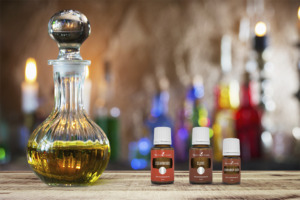 How are you hoping to use essential oils this Halloween? Write your comments below or contact us at mseublog@youngliving.com