Easter is a celebration that's steeped in tradition and beloved across much of the globe. Whether your personal draw to Easter comes from your spiritual beliefs, from enjoying the warmth of spring sunshine and fields full of colourful flowers, or from tucking into the delicious treats associated with this time of year, we at Young Living hope you'll enjoy incorporating our essential oils into your Easter festivities with the help of these egg-stravagant ideas.
Floral Essential Oil Blends for Easter Cheer
Easter has always been as synonymous with spring as beautiful, blossoming flowers are. This Easter, why not concoct a few floral blends to use around your home, inviting the scents of the season into your everyday routine and providing you with an inspired and uplifted attitude for the sunshine-filled months to come? Some of our personal floral favourites at Young Living include elegant Rose, a rich, skin-loving oil that requires up to 10 kg of rose petals per 5 ml bottle, and comforting Ylang Ylang, a masterful, moisturising oil that offers up a beautifully sweet fragrance. Try the blends below to infuse your home or beauty products with a floral kick or opt to make up your own signature scent to wear as an elevating perfume.
Easter Morning Blend

Easter Bouquet Blend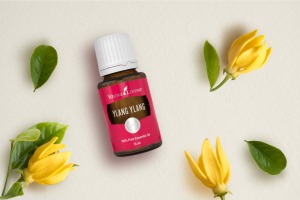 Easter Blessings with Spiritual Oils
Essential oils have traditionally been used for thousands of years, with cultures such as the Ancient Egyptians, Persians, Romans, and Israelites all documenting their use of oils, and with references to essential oils found within the Bible itself. In some countries, Easter acts as a deeply spiritual event for millions of people, so why not contribute towards your practices this Easter with the help of Young Living essential oils?
Whether introduced individually during prayer or combined for use across the home to raise your spiritual awareness, products such as our Oils of Ancient Scripture Set, which features 10 oils from the most significant plants, botanicals, materials, and resins in the Bible, are sure to enhance your Easter experience. From Cassia, which historically featured as a key ingredient in temple incense to widely recognisable oils such as Frankincense and Myrrh, we highly recommend introducing these oils into your spring celebrations for a real Easter blessing.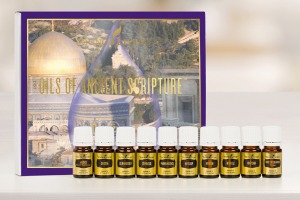 Tasty Treats for an Egg-stra Special Easter
Every year, the shops are filled with sweet treats as they are prepared for Easter celebrations. Below, we've come up with a recipe that's sure to tantalise your tastebuds while providing you with a healthier alternative to easter eggs and introducing you to our incredible Plus oils. This delicious Rocky Road recipe is a no-fuss, easy to prepare dessert that the whole family are bound to love.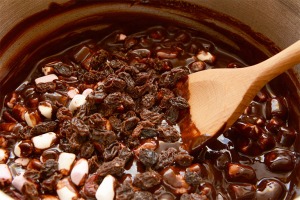 Healthy Easter Rocky Road Recipe
Ingredients
200 g pitted dates
70 g raw cacao powder
350 ml melted coconut oil
pinch of sea salt (optional)
2 – 6 drops Orange+ or Tangerine+ essential oil (to taste)
75 g roughly chopped walnuts
75 g roughly chopped pecans and/or macadamia nuts
30 g goji (wolfberries) (optional)
Handful of mini marshmallows
Handful of chocolate chips (optional)
Method
Place the dates in a medium glass bowl, pour boiling water over them, and let them sit for approximately 5 minutes to soften them. After they are softened, drain them and place them into a food processor with the melted coconut oil, cacao powder, sea salt and Orange+ or Tangerine+ oil.
Blend on high until the mixture is well combined and smooth. Then, taste and add more Orange+ or Tangerine+ oil if desired.
Transfer the mixture to a large bowl and add the chopped nuts, marshmallows, and chocolate chips before mixing well by hand. Then, spread the mixture out into a lined baking tray or lined glass container.
Place the tray in the fridge to cool and set. When the Rocky Road has set, gently cut it into chunks and serve immediately or cover and store for up to a week in the fridge.
How are you planning to incorporate Young Living Essential Oils into your Easter celebrations this year? Write your comments below or contact us at mseublog@youngliving.com