As it stands, the popularity of CBD is continually on the rise, but with so many different products on the market, it can sometimes be difficult to differentiate them and work out not only which is the right one for you, but how they can be combined for maximum benefits.
In this blog, we will be going through each of our fantastic Nature's Ultra CBD products, answering all your questions on their ingredients and purposes, and ensuring that you feel ready to purchase your very own CBD collection with total confidence and a wealth of knowledge behind you.
Infused with essential oils and made using a CBD isolate that's extracted from cannabis plants without any other compounds, our Nature's Ultra products provide the ultimate in high-quality, pure, and potent CBD, free from THC and extracted with our Seed to Seal® farming practices in mind! What more could you possibly want?
An Introduction to our Nature's Ultra CBD Collection
If you're ready to make CBD a cornerstone in your wellness routine, look no further than Nature's Ultra. All our products offer the high-quality CBD content you've been searching for, and come in two distinct strengths, allowing you to cater your CBD usage to your personal needs and desires. We recommend starting with a lower strength and working your way up once you know how your body reacts to it, but regardless of whether you've selected a lower or higher strength, our recommendations for use are the same.
For our CBD oil blends, we suggest using one full dropper—that's one millilitre of oil—and applying it to the desired area. For our Roll-On, we suggest applying them generously as desired. Remember, it's always best to start with a small amount before working your way up!
Calm CBD Roll-On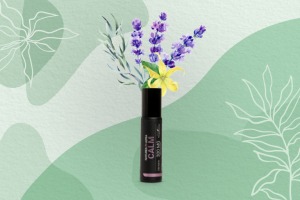 What is our Calm CBD Roll-On?
Our Calm CBD Roll-On is the pal you just can't leave the house without. This dependable oil is made up of Nature's Ultra's proprietary carrier oil blend, cannabidiol (CBD), Lavender essential oil, Vetiver essential oil, Eucalyptus Globulus essential oil, Frankincense essential oil, Orange essential oil, and Ylang Ylang essential oil, all of which contribute towards and support the introduction of a restful nighttime routine.
Why do we love it?
Do you often find that long days leave you feeling stressed and tired? Our Calm CBD Roll-On is the friend you need to create a relaxed atmosphere with the help of the soothing scent of Lavender, grounding Frankincense, and many other delightfully aromatic essential oils.
When do we like our Calm CBD Roll-On the most?
During an at-home spa night: pair DIY manicures and soothing face masks with this relaxing product for ultimate self-care
At night before climbing into your cosy bed
On the go—the oil's handy roll-on top makes this product easy to transport in your bag when you're on the move
Cinnamon CBD Oil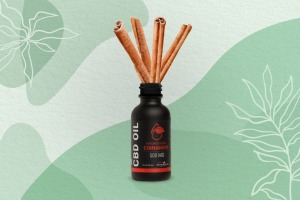 What is Cinnamon CBD Oil?
This familiar oil offers a warm, comforting scent that's sure to leave you feeling nostalgic. Cinnamon CBD Oil contains MCT coconut oil, cannabidiol (CBD), Cinnamon Bark essential oil, and stevia leaf extract – an excellent option for those in search of a quick boost!
Why do we love it?
Like any true friend from childhood, Cinnamon CBD Oil is warm, uplifting, and supportive. Each drop exudes cinnamon spice and everything nice, offering a boost when you need it the most.
When do we like our Cinnamon CBD Oil the most?
On cold nights when you're curled up with a book and a warming drink
During evenings spent around a fire pit or bonfire
On rainy days accompanied by a cosy jumper and your favourite playlist
Citrus CBD Oil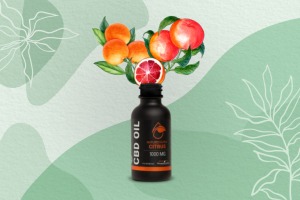 What is Citrus CBD Oil?
If Citrus CBD Oil were a person, it would be the life of the party. This zesty oil is bursting with MCT coconut oil, cannabidiol (CBD), Grapefruit essential oil, Orange essential oil, and stevia leaf extract. Blended with grapefruit and orange essential oils, this energising CBD oil is an ideal accompaniment when you're looking to power through your day.
Why do we love it?
Everyone finds themselves in need of a little extra motivation sometimes. In our Nature's Ultra collection, that motivation can be found in the form of our Citrus CBD oil.
When do we like our Citrus CBD Oil the most?
When you're looking to avoid your afternoon slump
Reach for a bottle of Citrus CBD oil when writer's block occurs
Tackle the Saturday chores with ease thanks to this uplifting product
Cool Mint CBD Oil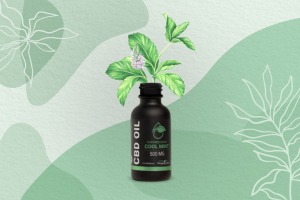 What is Cool Mint CBD Oil?
Whether you work from home or go to the office every day, Cool Mint CBD oil is sure to act as your new favourite co-worker. It contains MCT coconut oil, cannabidiol (CBD), Peppermint essential oil, Spearmint essential oil, and stevia leaf extract. Like a breath of fresh air when you need a little lift, this CBD oil features peppermint and spearmint essential oils.
Why do we love it?
Cool Mint CBD oil makes work feel like a breeze. With a minty-fresh scent and a cooling sensation, this oil both energises and soothes.
When do we like our Cool Mint CBD Oil the most?
You've had too much screen time and are in desperate need of something more inspiring
You have a lot on your plate and need motivation to tackle your to-do list
You feel the afternoon slump coming on and are in need of a boost
Are you looking forward to trying out our Nature's Ultra CBD products? Write your comments below or contact us at mseublog@youngliving.com