Christmas is widely regarded as the most wonderful time of year, a time in which people are able to slow down, unwind and enjoy precious time with their loved ones. It's also a time for traditions, for celebrations and for treating yourself and those who matter to you, which is why we've devised a list of 10 fantastic ways to introduce Young Living Essential Oils into your home this festive season. Whether you choose to keep these ideas within the family and pass them down for generations to come, or use them to spread Christmas cheer far and wide, we're certain they'll help you have a very merry end to the year.
1. Customise your own Christmas Wreath
Whether you've ordered a pre-made Christmas wreath this year or you're looking to put your green fingers to work by constructing your own, why not make your wreath truly unique by adding a beautiful essential oil blend? Help your front door stand out with the invigorating scent of Eucalyptus (10 drops) and Lemon (5 drops) essential oils. Simply mix in a spray bottle with 150 ml water and spritz the wreath as desired.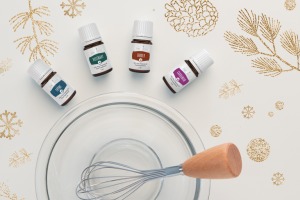 2. Go green on your tree decorations
At Young Living, we care both about quality family time and sustainability. This year, why not try a more traditional approach as you decorate your Christmas tree with your loved ones, by swapping out baubles for fragrant dried orange slices and oil-infused pinecones. Christmas Spirit and Pine essential oil both work beautifully and will keep your tree smelling as good as it looks!
3. Fill your home with the scents of the season
The bright scent of Peppermint is synonymous with Christmas, making it an excellent blend to welcome to your home across December. Try adding 3 drops of Peppermint essential oil to 3 drops Christmas Spirit and 4 drops Young Living Stress Away® for a nostalgic scent that'll have you dreaming of candy canes!
4. Spice up your hot chocolate with a little Cinnamon Bark+ essential oil
Hot chocolate is always a go-to beverage during this time of year, but at Young Living, we've found a way to make it a little extra special. Simply add 1 drop of Cinnamon Bark+ essential oil to a hot chocolate of your choice and create a delicious, warming drink that the whole family will love.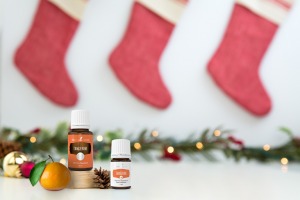 5. Use Young Living Essential Oils as stocking fillers
Whether you're the type to open your stocking on Christmas Eve or leave it until Christmas morning, we can all agree that peeking at whatever Santa has left under the tree is always a festive highlight. With their compact size and stunning aroma, our essential oils act as a perfect stocking filler for friends and family members of all ages. In keeping with tradition, why not try our Tangerine or Tangerine+ essential oils?
6. Add our delicious Plus oils to your favourite dishes
The holiday season is all about food, whether that means sharing traditional dishes with your family or indulging to the fullest on sweet treats. With our range of Plus oils, you'll be able to infuse your festive food with bags of flavour, while simultaneously introducing guests to the benefits of essential oils. From herbaceous Rosemary+, Oregano+, Parsley+ and Thyme+ to fiery Ginger+ and fragrant Cardamom+, this range will transform your kitchen this Christmas.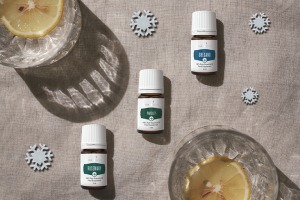 7. Keep kids calm on Christmas Eve with Feather the Owl
Little ones can find it hard to settle at night at the best of times, but the excitement of the festive season often makes this more challenging than usual. Introduce our Feather the Owl Ultrasonic Diffuser to their bedtime routine alongside Young Living's KidScents® essential oil blends and aid your children in enjoying sweet dreams straight through to Christmas. With its 10 different LED light options and 5 white-noise sound settings, Feather is sure to become a welcome member of the family in no time.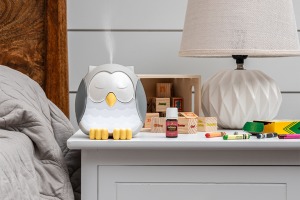 8. Serve up party mocktails for the whole family
With all of the heavy food that tends to be consumed during Christmas, keeping festive beverages light and refreshing is always a good idea, and our invigorating NingXia Red® is a delicious option to keep on hand. Now, you can create your very own Christmas mocktail by combining 30 ml NingXia Red® with 60 ml cranberry juice and 90 ml soda water. Simply add a spritz of lemon juice and garnish with raspberries for a seasonal mocktail that tastes as good as it looks.
9. Take a little time to reflect on the past year
During Christmas, it's very easy to get swept away in present buying and party planning, but the true joy of this time of year is who you get to spend it with. Our Gratitude essential oil is an excellent option for those who wish to embrace emotional and spiritual progress by sitting down and reflecting on the blessings in their life. Gather your loved ones around this Christmas and remind them of what they mean to you.
10. Start the new year on the right track
The start of a new year is the perfect time to get focused and set new goals and resolutions. Once the celebrations have died down, get to work with a little help from our Motivation essential oil. This unique combination of Roman Chamomile, Spruce, Ylang Ylang and Lavender essential oils is ideal for those looking to avoid procrastination – so what are you waiting for? Make all of your dreams come true in 2021!
How are you planning on enhancing your festive traditions with Young Living Essential Oils this Christmas? Write your comments below or contact us at mseublog@youngliving.com