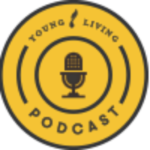 Being a parent is everything you wished for and more—that is, more spit up, more diapers, and more wipes than you could possibly imagine. With the hectic schedule of a new parent, you don't need the extra stress of deciding which baby products are gentle on your little one's skin.
We know you want high-quality Young Living products that will be gentle on your baby's sensitive skin, and you can feel confident knowing that we've formulated these plant-based products with pure essential oils for babies. Hear from Young Living Product Marketing Manager Courtney Chapman about what sets this line apart and how we made products containing essential oils for infants, then listen to Global Trainer Brittany Jacobs share her routine with Seedlings and her baby girl.
Knowing how to safely use essential oils for infants is important for you and your baby, and the Young Living Seedlings™ line is filled with products that you can feel good about using with your little one.