Whether it's early morning sun salutes in the park, or relaxing poses to help you wind down for bed, part of the joy of yoga is that you can practice it anywhere, at any time, without the need for special equipment. Nonetheless, creating an inspiring yoga space, and using props such as blocks and straps, can make the benefits of yoga even more accessible – which is the aim of our incredible Young Living Yoga Studio.
In the Studio you'll find free online yoga classes led by Ed Dailey, Young Living's long-time yoga practitioner and oils educator, along with a range of ethically made yoga products to help you use yoga to improve balance, strength, and flexibility. Ed also explains how essential oils can enhance yoga practice, by creating relaxing or energising aromas during sessions.
It doesn't take much to create a yoga space at home, just a quiet room or corner where you have space to move through poses and roll out your yoga mat — the first piece of equipment you should plan to invest in. Mats that are specifically designed for yoga provide a stable, lightly cushioned and grippy surface that makes it easier to achieve poses — your feet may slip backwards in downward dog on a slippery floor for example. Beware of thick, spongy mats (or carpets); dedicated yoga mats are a few millimetres thick, so you're less likely to wobble.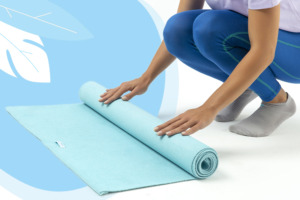 Many mats are made of vinyl, which gives good grip, however natural rubber or cotton yoga mats are more eco-friendly and offer a non-slip, textured finish. In a yoga class, mats are often provided, though many people prefer to bring their own – in which case a yoga mat bag makes it easier to carry. Yoga socks, with a non-slip silicone pattern on the soles or underside, can also be a welcome alternative — or addition — to carrying your own mat, whether for extra traction or hygiene reasons.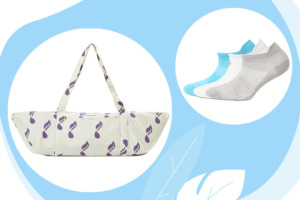 Although you don't have to buy dedicated yoga clothing, what you wear is important – a comfortable, stretchy top and leggings allow for freedom of movement when achieving poses. Wearing close-fitting tops makes stretching forward or trying to hold a headstand easier, while fitted yoga clothing also helps teachers to see your body and suggest refinements. It's also a good idea to keep long hair from moving around too, with a soft scrunchie at the nape of your neck or on top of your head so you can still comfortably lie flat. Bra straps can be uncomfortable to lie on too, so a sports bra may be better. Finally, keep a warm top and socks or a cosy blanket on hand so you don't get cold during the relaxation time that happens at the end of every class.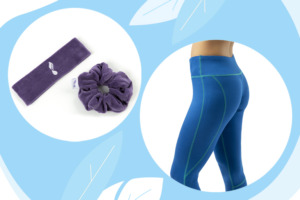 Yoga blankets can be especially useful during a session, whether they are folded to create a support for the neck when doing a shoulder stand or used to protect the knees. Teachers might also suggest that students adapt poses to suit their experience and body restrictions with the help of yoga blocks and straps — if you can't touch your toes, you can still do yoga! And of course, you don't have to go to classes to tap into the expertise of teachers — online yoga can help too, whether it's within varied classes or during sessions that are aimed at perfecting single poses. If possible, watch a class all the way through before starting, so you know what's coming!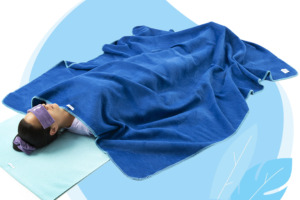 Are you excited to try the products in our Young Living Yoga Studio? Write your comments below or contact us at mseublog@youngliving.com.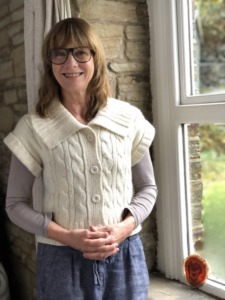 A writer and editor with long experience writing about ski travel, food, and health, including as deputy head of ski content at the Telegraph, Cat Weakley is also a keen cyclist and skier with a 20-year commitment to yoga. "I first tried yoga to stretch muscles tightened by years of cycling and then became addicted to the way it combines mental wellbeing with physical challenges".