Veganuary started in 2014 and is an annual challenge that encourages those who join in to follow a vegan lifestyle for the month of January. As the New Year is a time for fresh resolutions, many people decide to start following a vegan or plant-based diet at this time to promote a healthier lifestyle that is not only kinder to animals but is fantastic for the environment and your overall wellbeing. In this blog, we'll be answering some of your top questions on veganism before taking you through a few of our favourite Young Living products that can be enjoyed alongside a vegan lifestyle (with a delicious plant-based recipe included along the way)!
What is Veganism?
Whilst veganism has become popular in recent years, the term was initially coined in 1944 by a gentleman called Donald Watson, as a way to distinguish from being a vegetarian. While those who are vegetarian simply abstain from eating meat, veganism involves abstaining from all animal products in addition to meat. This includes food items derived from animals such as milk, honey, and eggs for example, and extends to products such as leather and fur in addition to any cosmetics which may have been tested on animals.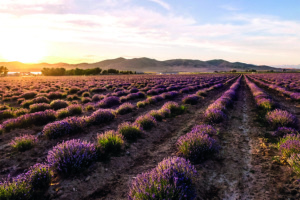 What Are the Benefits of Going Vegan?
The benefits of veganism are seemingly endless, but they include:
Helping to reduce carbon footprint – 51% of global greenhouse gas emissions are caused by animal agriculture and its by-products.
Nutritional benefits – vegan diets are packed with a rainbow of fruits and vegetables, which help with providing the nutrition require for a balanced diet. This can also help reduce saturated fat, cholesterol and the contaminants that can be found in meat, egg, and dairy products.
Sustainability – factory farming is hugely responsible for deforestation, greenhouse gas emissions, pollution, and water shortages. Did you know roughly 1800 gallons of water are required to produce 1 pound of beef?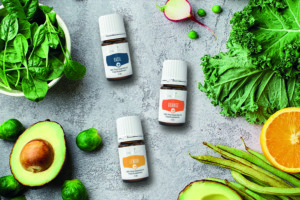 Where Can I Find Vegan or Plant-Based Products?
Thanks to the global growth in veganism, today, there are many plant-based products readily available to help you in your journey towards a vegan lifestyle. Whether its food, drink, skincare or even food supplements, vegan alternatives are becoming more and more common. If you're unsure whether a product is plant-based, checking the ingredients listed should help you.
Are Young Living Essential Oils Vegan?
If you are hoping to move towards a vegan lifestyle this year, why not check out Young Living's range of vegan-friendly products and incorporate these into your lifestyle. From essential oil roll-ons and blends to many of our cosmetics and cleaning products, we have plant-based options to suit every need. For a full run-down of our vegan-friendly products, click here. Alternatively, if you're feeling adventurous, why not use our Plus essential oil range to concoct your very own tasty vegan recipes at home!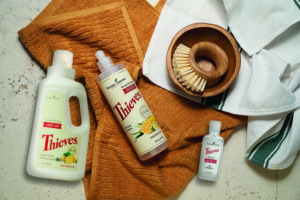 Mini Vegan Apple Pies
Makes 12 servings
Ingredients
Crust
250 g plain flour
85 g vegan butter, chilled
1 teaspoon salt
4 tablespoons water
Filling
5 medium apples, peeled and chopped
100 g caster sugar or sugar-alternative
6 tablespoons plain flour
2 teaspoons ground cinnamon
1-2 drops Cinnamon Bark+, as desired
2 tablespoons vegan butter, chilled
Method
Preheat your oven to 220°C or gas mark 7.
In a stand mixer, add your flour, vegan butter, and salt and mix until the butter is coated in the flour. Then, use your hands to turn the mixture into a breadcrumb consistency.
Add the water and mix until your dough forms a light ball in the mixer.
In a separate bowl, mix your filling ingredients together and set aside.
Roll out your dough on to a clean, flat surface. There is no need to flour it. Use a cup or bowl to cut out circles in the dough and press the circles into a greased cupcake tin, pressing the dough in to form a cup shape and cutting off any excess dough that spills out over the top.
Spoon the apple filling into each dough crust and top with strips of additional dough if desired.
Cut your additional vegan butter into 12 small pieces and place one on each individual pie.
Bake for 16-18 minutes or until the crust is light brown and the apples are bubbling. Allow to cool and then use a spoon to loosen and remove them from the tin.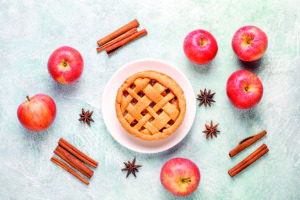 Have you tried out Veganuary this month? If so, what are your favourite vegan Young Living products? Write your comments below or contact us at mseublog@youngliving.com.