As many of us know, the cold weather that comes with winter can often leave our lips feeling sore, chapped, and overly dry. If recent months have left your lips in need of a little more TLC, why not look to the soothing benefits of Young Living essential oils to help perfect your pout? Packed with high-quality and naturally derived ingredients, Young Living offers both its own lip-loving products, and a variety of oils that can be used alongside your favourite balms and scrubs to keep your lips beautifully soft in every season. Whatever you go for, with these nourishing lip care products you'll be puckering up in no time!
Time-Saving Winter Lip Balms
Life can be busy, leaving us looking for the most convenient option to get us through our day-to-day routine. Luckily, for those in need of a quick fix, Young Living offers three ready-to-use Lip Balms that are light, refreshing, and deeply rich in botanicals. Whether your favourite is Cinnamint, Lavender or Grapefruit, these soothing balms are perfectly pampering and can easily be slipped in your bag to allow for top ups throughout the day.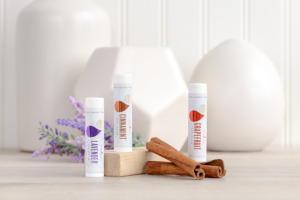 The Excellent Exfoliator
It's time to bid farewell to dry or flaky lips! If a super smooth pout is on your wish list this winter, then our Savvy Minerals by Young Living® Poppy Seed Lip Scrub might be your new BFF! Not only does this scrub moisturise and condition, but it gently exfoliates your lips, helping to prep them for any cosmetics or balms that you might choose to apply. Loaded with four subtle and sweet-smelling butters – cocoa, mango, avocado and shea butter, our Poppy Seed Lip Scrub offers the ultimate goodnight treat and will have your lips feeling sumptuously soft when you wake up!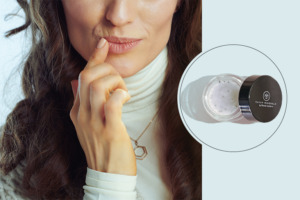 The Luxury Lip Lover
We all love a little bit of luxury from time to time, and this can be especially true during the cold months of winter. If you're searching for the final flourish that'll have your lips looking their very best, why not give our Savvy Minerals® Lip Luxe a try? This rich, indulgent lip gloss has been formulated using a variety of our favourite essential oils, including gorgeous Geranium which gives it a fabulously floral aroma. Simply swipe it on to your lips and enjoy either alone or in addition to your go-to lipstick!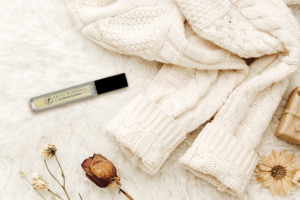 The DIY Dream Team
One of our favourite things about Young Living essential oils is how versatile they are. If you want to enjoy super soft and kissable lips in winter but are hoping to custom-make your very own products, the following formulas offer an easy-to-follow guide on how to make lip scrubs and stunning scented lip balms in no time!
Exfoliating Lavender Lip Scrub Recipe
1 teaspoon brown sugar
1 teaspoon honey
1 teaspoon olive oil
1-2 drops Lavender essential oil (or an essential oil of your choice)
Airtight container
Method
Combine the brown sugar, honey, olive oil, and essential oil in a small glass container and mix until a paste is formed.
To use, gently rub onto your lips in a circular motion, and then wipe or rinse off. Store in an airtight container.
Tinted Winter Lip Balm Recipe
One of your favourite Young Living Lip Balms (Cinnamint, Grapefruit or Lavender)
¼ tube of your favourite Savvy Minerals® by Young Living Lipstick shade
1-2 drops Lavender essential oil (or an essential oil of your choice)
1-2 small air-tight containers
Method
Empty the contents of your lip balm into a small stainless steel or glass bowl.
Fill a saucepan with a small amount of water and bring it to a gentle boil before resting the stainless steel or glass bowl above the water until the lip balm melts.
Once the lip balm has fully melted, remove from heat, and add your preferred lipstick and additional essential oils. Combine well, pour into small glass containers, and then let the blend completely cool in the fridge before using.
While the Young Living lip balm will help with moisturisation, your choice of lipstick will give the blend a pop of colour!
Please note that we strongly recommend NOT using any citrus essential oils or blends in lip scrubs and balms, as it could be too harsh on exfoliated skin and can be highly photosensitive. Always check the label before application to determine an oil's photosensitivity. Research shows that the level of grapefruit essential oil included in the Grapefruit Lip Balm should pose no photosensitivity issues. To support this research, Young Living performed in-house photosensitivity testing.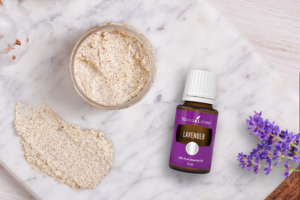 Which Young Living lip products are your favourites to use? Write your comments below or contact us at mseublog@youngliving.com.