On days where you're in need of a little spring in your step and the world seems particularly grey, there's nothing better than the injection of warmth, brightness and refreshing wonders that Lemon essential oil brings. But what is Lemon essential oil good for?
A firm favourite among members at Young Living, our Lemon essential oil is as versatile as it is invigorating and can be used in everything from tackling bad odours to boosting your skincare routine and helping to keep your home sparkling! We love Lemon so much we've decided to list our favourite uses for this gorgeous oil below – it really is sunshine in a bottle!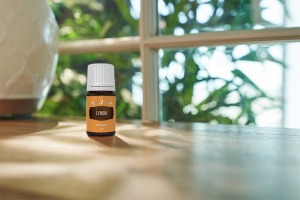 1. Stay motivated and on track thanks to Lemon's vibrant citrus scent
Did you know that it takes approximately 75 lemons to make just one 15 ml bottle of Young Living's Lemon Essential Oil? We get our gorgeously zesty oil by cold pressing the rinds of Citrus limon fruit. As a result, our essential oil is particularly bright and is very similar in scent to the fresh fruit itself.
Thanks to its happy, uplifting aroma, Lemon essential oil is an excellent product to keep on hand when working long hours from a desk. On days where you're feeling particularly stressed or tired, draw on Lemon's energising fragrance by inhaling directly from the bottle or applying a drop to your temples after diluting with our Young Living V-6® Enhanced Vegetable Oil Complex.
2. Maximise your natural radiance by adding Lemon to your skincare routine
Forget chemical peels and embrace the magic of lemon peels with our fantastic Lemon essential oil. Guaranteed to give you the gorgeous, glowing boost you deserve, historically, lemons and lemon essential oil have been used within skincare routines in a variety of ways.
Opt to add a drop of Lemon essential oil to your favourite night cream and wake up to a luminous complexion, or concoct your very own hydrating face mask by combining 1 teaspoon of coconut oil, 1 teaspoon of honey and 1 drop of Lemon essential oil. Leave on for 15 minutes, wash off with warm water and enjoy beautifully moisturised skin. Please note that it is important to avoid direct sunlight and UV rays for up to 12 hours after applying this product to the skin.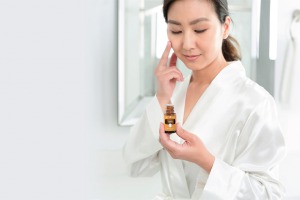 3. How do you clean with Lemon essential oil? Make cleaning your home easy peasy lemon squeezy
If a survey was conducted to find out which scented cleaning products were the most popular, then lemon would surely take the top spot. One of the most appealing attributes of our Lemon essential oil is that not only does it provide a beautiful fragrance, but it doesn't contain many of the harsh chemicals and toxic ingredients found in commercial cleaning products. As a main ingredient within our very own Thieves® Household Cleaner, we trust in our Lemon essential oil's ability to leave your home looking and smelling sparklingly clean.
In addition to using our Thieves® cleaning range, why not spruce up your bath time routine by adding Lemon essential oil to a mixture of Epsom salts, or create a spa-like shower steam experience by mixing baking soda with lemon? Not only will it create an incredible scent, but it'll help tackle limescale in your bathroom!
Another great way to surround yourself with the sweet smell of lemon is to add 5-8 drops of oil to your rinse cycle when washing your clothes – a perfect way to ensure you can enjoy citrusy freshness while on the go!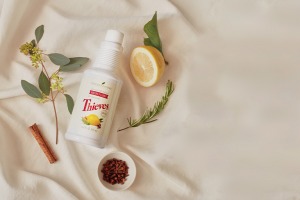 4. Welcome the delicious taste of Lemon+ essential oil to your kitchen
At Young Living, not only do we offer our Lemon essential oil, but we also carry an incredible Lemon+ essential oil, allowing you to easily infuse your favourite sweet and savoury dishes with a refreshing citrus flavour. Whether you want to add a sour kick to a tasty vinaigrette before dousing a crisp salad, or you fancy adding a few drops of oil to an indulgent cake or cookie recipe to give it an extra burst of flavour, our Lemon+ oil is fabulously adaptable.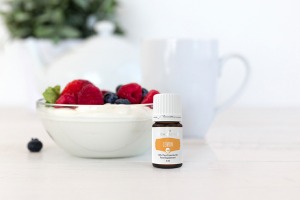 5. Can Lemon+ essential oil be added to your water?
If getting a suitable daily water intake is a struggle for you, the addition of a drop or two of Lemon+ essential oil to your water bottle may also aid you in keeping well hydrated, making this a brilliantly multi-faceted product that deserves a prime spot in your kitchen cupboard!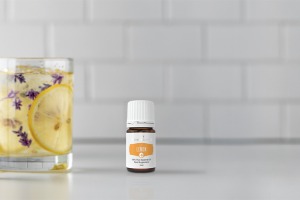 What's your favourite way to use our Lemon and Lemon+ essential oils? Write your comments below or contact us at mseublog@youngliving.com