Although CBD is currently one of the most popular wellness products on the market, due to the lack of mainstream attention it receives, a lot of people have questions about the oil, its effects, and how best to use it. At Young Living, we want everyone to feel confident and knowledgeable about Nature's Ultra products and CBD in general. That's why we've put together a list of the top queries we've received on our Nature's Ultra range, allowing you to unearth the wonders of CBD with all of your questions answered.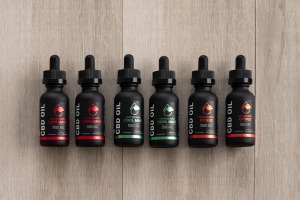 What is CBD?
When diving into the complexities of CBD, it's always best to begin at the start with the basics: what is CBD? CBD stands for cannabidiol, a natural cannabinoid that's found within the cannabis plant. It's one of over one hundred different cannabinoids that have been identified so far. While cannabinoids are so named because they were first discovered in cannabis, they have since been discovered in many other biological systems.
CBD is traditionally used in oils, creams, and rub-on products by people who are seeking to live a happy and healthy life. It's important to note that while some people confuse CBD and THC (tetrahydrocannabinol), which is also found in the cannabis plant, the two are different. CBD is not intoxicating and does not cause the euphoric side effects commonly associated with THC. That means you can use CBD products without having to worry about THC causing any sort of reaction.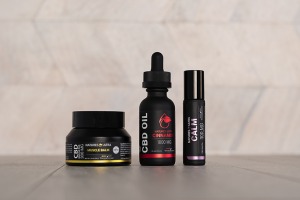 How Much CBD Do I Need?
In our Nature's Ultra range, each of our products offer different options for strength. A higher strength will have a greater concentration of CBD per dose than a lower strength.
For example, if you want to simply buy CBD oil, it comes in two strengths: 500 mg and 1000 mg. A strength of 500 mg contains approximately 16.66 mg of CBD per full dropper (1ml), and a strength of 1000 mg contains approximately 33.33 mg of CBD per full dropper (1ml).
Everyone is different, so it's important to find the strength that works best for you.
We recommend starting with a lower strength and working your way up once you know how your body reacts to it. Whether you've selected a lower or higher strength, our recommendations for use will be the same. For our CBD oils, you will use one full dropper—that's one milliliter of oil—and apply it to the desired area.
For our Muscle Balm and our Roll-Ons, you'll apply them generously as desired. Remember, it's okay to start out with just a little bit and increase the amount as you get familiar with how your body responds to the products!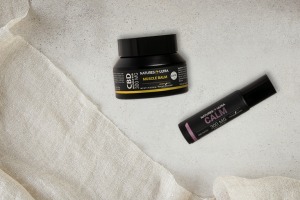 Do I Need to Exercise Caution When Using CBD?
Any time you're using a new product, it's normal to want to know if there is the potential for any adverse effects. As you use CBD oils, pay attention to your body and how you react to the products, and speak to a medical professional if you have any concerns. It's also important to consider any medication that you're currently using.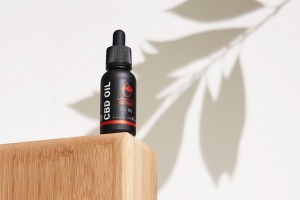 Does Nature's Ultra Use Full Spectrum or Broad Spectrum CBD and Why?
At Nature's Ultra, we actually use a CBD isolate that is extracted from the cannabis plant without any of the plant's other compounds. Full spectrum CBD is extracted from the cannabis plant with all of the other compounds, including terpenes, essential oils, and most significantly, THC. THC is the intoxicating compound of the cannabis plant that causes euphoric side effects, and it's illegal in many areas.
Broad spectrum CBD contains all of the plant's compounds with the exception of THC, but we don't know how all of these compounds affect the body. To ensure that our products are both effective and safe, we combine our own high-quality, pure CBD isolate and combine it with world-class essential oils from Young Living to create our own Smart Spectrum CBD. The resulting oil is pure, potent, and contains 0.0% THC!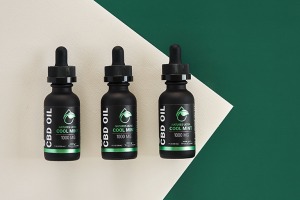 Can CBD Be Used on Everyone?
CBD should not be used on pregnant or nursing women. When you're pregnant or breastfeeding, it's always important to be cautious about the products you use. We recommend consulting your healthcare professional before using CBD or any other products. In addition, our CBD oils are not recommended for use on children aged under 18 or on pets.
What are our Farming Practices for CBD?
At Nature's Ultra, we have a partner farm where we use organic and sustainable farming practices to cultivate high-quality hemp. During the extraction process, we test multiple times for potency and purity.
The result is CBD oil that is pure and contains 0.0% THC. Once we're satisfied that our CBD is as pure and potent as possible, we combine it with Young Living essential oils. The combination of CBD and Young Living essential oils results in a CBD oil that you can feel great about using on a daily basis. Are you ready to experience the incredible benefits of CBD for yourself?
Which Nature's Ultra CBD product are you most excited to try? Write your comments below or contact us at mseublog@youngliving.com