Oregano is thought to have originated on mountainsides in Greece, Italy, and across the Mediterranean. In fact, Greek legend tells that the goddess Aphrodite grew aromatic oregano in the gardens of Mount Olympus to harbour joy. Today, while it is widely used in kitchens across the world, it is not an essential oil that's typically reached for when it comes to topical application, so with this blog, we'll be taking you through some of our top tips for using Oregano essential oil, in the hopes that it might become a favourite in your very own Young Living collection.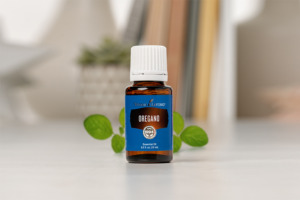 Boost Your Bath Time with Oregano Essential Oil
After a long day out at work or busy weekends with the little ones, what could be better than a relaxing bath? With our spicy and stimulating Oregano essential oil, you can transform a typical bath into a spa-like experience that'll simultaneously refresh your senses with its strong, herbal fragrance and gently soothe your skin. Simply add 6-8 drops of this refreshing oil to a running bath and sink into total bliss!
Enjoy a Magical Massage with Oregano Essential Oil
Thanks to its calming aroma, Oregano essential oil is particularly fantastic when used as a massage oil on fatigued muscles. Whether it's just the end of a busy week or you've been working particularly hard at the gym, massaging Oregano essential oil into your neck, shoulders and back is sure to leave you feeling refreshed. For the perfect blend, combine a few drops of Oregano with 10 ml of Young Living V-6® Enhanced Vegetable Oil Complex and enjoy.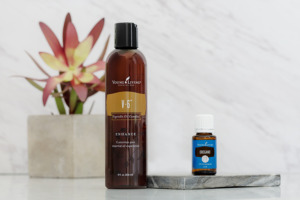 Help Your Hair Look Its Very Best with Oregano Essential Oil
Looking after our locks and keeping them luscious is one of the best ways to ensure we look and feel our absolute best, helping to boost our self-esteem and confidence. To leave your hair smelling as gorgeous as it looks, why not try adding a few drops of Oregano essential oil to your favourite shampoo? Not only does it carry a fantastic fragrance, but it'll cleanse and nourish your hair and scalp too!
Perfect Your Perfume with Oregano Essential Oil
Although it offers countless benefits, undoubtedly our favourite thing about Oregano essential oil is its incredible scent! Warm, herbaceous, and welcoming, Oregano's fragrance is particularly potent as the oil is steam distilled from the plant, and we love combining it with other essential oils to create beautiful, signature perfumes. To create your ultimate aroma, trying combining Oregano with complementary oils such as Lemon essential oil and Patchouli, and apply to your pulse points for an enticing scent that'll leave you feeling soothed all day long!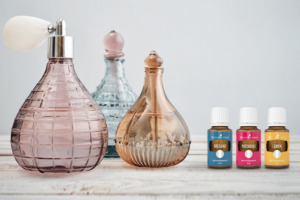 Create Masterful Meals in Your Kitchen with Oregano+ Essential Oil
We couldn't possibly write about Oregano without discussing the love we have for our delicious Oregano+ essential oil. Offering a great way to add spicy, savoury flavour to your favourite dishes, this culinary oil is as versatile as it is tasty. If you love the flavour of fresh herbs in your cooking, why not give our Plus oils a go? From salad dressings to marinades and infused olive oil, Oregano+ promises to give your dishes the perfect twist.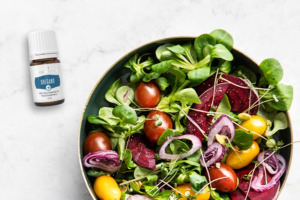 What's your favourite way to use Oregano essential oil? Write your comments below or contact us at mseublog@youngliving.com