In the past, the term 'vanilla' has often been used to describe something as plain or even boring. At Young Living, however, we are keen to disagree, as our brand new and exclusive Vanilla oleoresin is one of the most highly requested and popular products we've ever released! Hugely versatile and boasting a beautifully sweet and universally recognisable scent, this product is sure to evoke pleasant memories and spark inspiration however it's used. In this blog, we've answered your top questions about this fascinating product and listed just a few of our favourite ways to use Young Living's Vanilla oleoresin. Why not take a look and see how this gentle, welcoming product might best fit into your life?
Is there such a thing as Vanilla Essential Oil?
When it comes to answering this question, there are two answers. The first is simply no, as pure Vanilla essential oil does not exist due to it needing a solvent to truly release its properties. However, producing and purchasing Vanilla-scented oil is possible, and at Young Living, it comes in the form of our pure Vanilla oleoresin, meaning that it is possible to introduce the fragrance of Vanilla into your home and daily routine in the same way you currently use your favourite essential oils.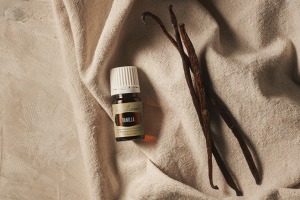 What is Vanilla Oleoresin and how do we make it at Young Living?
Vanilla oleoresin is a semi-solid concentrate that is made by removing the solvent from vanilla extract. At Young Living, our ethically sourced Vanilla oleoresin is made using a unique extraction process which takes beans from the north-western region of Madagascar and combines them with fractionated coconut oil. We remove naturally sourced ethyl alcohol from French sugar beets and process the result with the coconut oil to create a pure Vanilla oleoresin, meaning that we not only allow our Vanilla to retain its strong, classic aroma, but we ensure our product is tested to meet our rigorous Seed to Seal® quality commitment.
What essential oils does Vanilla combine well with?
One of the best things about Vanilla is its adaptability and the way it perfectly complements so many essential oils. Rich, sweet, and warm in its scent, it's wonderful when combined with heavier, floral oils and can be both blended or layered with fragrances such as herbaceous Lavender, musky Patchouli, and sensual Sandalwood to create fabulously powerful signature blends or perfumes.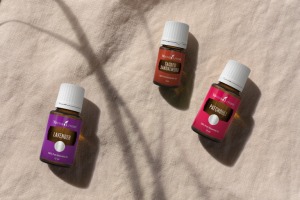 How can I use Vanilla within my home?
One excellent way to use Vanilla is by blending it with essential oils to create a soothing pillow spray. The best recipe for ensuring you begin each day feeling motivated, determined, and inspired is always a good night of sleep, and pillow sprays act as an excellent way to sweeten your slumber. If you're just getting started with pillow sprays, we recommend using joyful citrus scents such as Bergamot or sweet herbaceous oils like Clary Sage. Both blend beautifully with Vanilla and act as excellent pillow sprays whether they're simply placed on a handkerchief inside your pillowcase or mixed in a bottle before being spritzed across your bed linen!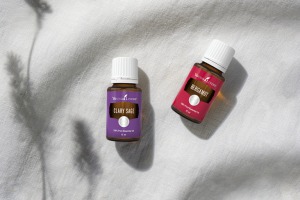 How can I use Vanilla in my beauty routine?
Our ethically sourced, pure Vanilla not only retains a beautifully sweet scent of vanilla pods, but is processed with fractionated coconut oil, making it a fabulous and gentle addition to many beauty products. Whether it's your favourite moisturiser or your go-to conditioner, Vanilla is the ultimate scent to add when your skincare or bath time routine is in need of a boost. Below we've listed a recipe for our favourite vanilla body butter – a whipped, indulgent moisturiser that'll leave your skin feeling silky smooth!
Ingredients
1 cup of organic coconut oil
1 cup of organic solid cocoa butter (do not use lotion)
15 drops of Vanilla oleoresin
Directions
Warm a medium-sized saucepan over medium heat, before adding coconut oil and cocoa butter. Melt until completely liquefied (about 4–5 minutes).
Pour into a glass mixing bowl and place in the fridge for 30–45 minutes to cool and just set but not harden.
Stir in your Vanilla oleoresin.
Using an electric hand mixer, whip for around 10 minutes or until firm peaks form.
Gently transfer to a sealable jar or container. Store at room temperature to avoid melting or solidifying.
Massage into dry skin and enjoy!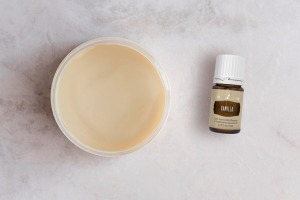 Are you excited to enjoy the benefits of our Vanilla oleoresin? Write your comments below or contact us at mseublog@youngliving.com