At Young Living, few things are as universally important to us as sustainability is, alongside ensuring we align with our global zero-waste goal. This week, all across the world, people will be celebrating Earth Day on April 22nd, an annual event that aims to prevent the worsening disasters of climate change and environmental destruction through restoration and environmental justice.
At Young Living, we take our stewardship of the world we live in seriously and are passionate about protecting its future by continuing to set standards for corporate social responsibility in actionable ways. From our energy efficient headquarters to achieving a 99% landfill-free status at our largest distribution centre, and our goal of planting one tree for each of our employees, we're trying to make a difference and now you can too!
Continue reading to learn some of our top ideas for how to celebrate Earth Day on April 22nd and learn the benefits of living a more sustainable life.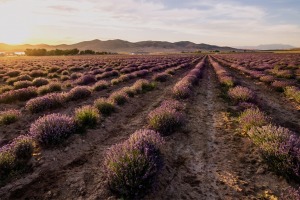 Tip 1 – Restoration and Reforestation
One easy way to ensure you're able to contribute to the global effort towards sustainability is by implementing small changes at home. Give one of the following tasks a go this April 22nd and help with the fight for climate justice.
Plant a tree in your garden
Try growing your very own organic garden
Turn organic waste into fertiliser
Avoid printing paper and halt your paper bills by opting for online banking
Tip 2 – Save On Water
It's no secret that shortening your showers and avoiding baths greatly benefits the environment. However, here are some extra water-saving hacks that you might not have considered:
Be sure to fix leaky taps and showerheads
Only run your dishwasher and washing machine when they're full
When cooking, peel and clean vegetables in a large bowl of water instead of under running water
When cleaning your teeth, only turn the tap on to rinse your toothbrush rather than leaving it running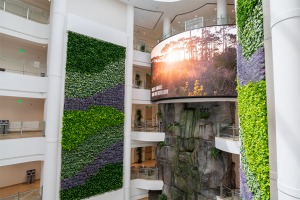 Tip 3 – Recycling is Key
These days, basic recycling is a part of most homes. However, there tends to be a lot of confusion over what can and cannot be recycled, so be sure to always separate your materials correctly – check with your local recycling companies if you have queries on any individual items. In addition:
Avoid "wish-cycling" or tossing items in the bin in the hopes that they can be recycled. These items can often contaminate fully recyclable items that they come into contact with
Stop using disposable plastics such as bags, straws, bottles and cling film
Use reusable bags, bottles, utensils and food wrapping
Use rechargeable batteries instead of disposable ones
Tip 4 – Aim to Reduce Your Carbon Emissions
Over the last year, the world slowed down and the environment caught a break as travel was suspended and people stayed at home. Consider adopting some of the following ideas to continue a movement towards sustainability.
Combine various errands together to avoid multiple trips
Use your bike, public transport, or walk instead of driving whenever possible
Keep up on your car's maintenance and change your car's filter regularly
Lower the temperature in your water heater
Turn off your computer every night and turn off your lights when you leave a room
Switch off large appliances that do not need constant power when not in use (heaters, fans, computers, electronics, etc.)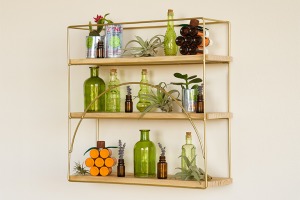 Ways We Hope to Celebrate Earth Day at Young Living
At Young Living, we're encouraging our employees to join in with the Earth Day celebrations as much as possible, and we'd love for you to do the same. Examples of easy ways to play a part on April 22nd include:
Take 30 minutes or so of your day to head out into your local area and pick up any rubbish – why not take before and after photos as a reminder of what a difference every individual can make?
Start your own compost bin from home
Plant some flowers in your garden to help local pollinators (bees)
Simply spend some time outdoors soaking up the beauty of our world, whether at a park or in your garden
How are you planning to spend Earth Day this year? Write your comments below or contact us at mseublog@youngliving.com