Refreshing, warm and welcoming, Hinoki essential oil might be one of our lesser-known oils, but it sure packs a punch. Derived from the wood of the Japanese Cypress tree, this fresh-scented and cleansing oil has calming properties that make all who use it fall head over heels for its potent aroma.
With a long history as one of the 'five sacred trees of Kiso', Hinoki trees are treasured in Japan, with its forests being highly valued, managed and protected across generations. The wood of these sacred trees has also been used to build temples, shrines, and baths across Japan, with Hinoki oil holding a special place in the hearts of Japanese citizens dating back to ancient times.
What does Hinoki smell like?
A mix between the familiar, woody aroma of evergreen trees and a bright burst of citrus fruits, Hinoki essential oil's scent brings about feelings of peace and tranquillity, making it a firm favourite for us at Young Living. Below, we've listed some of the best ways to use this spiritual oil in your day-to-day life, so what are you waiting for?
Spruce up your signature scent: Add Hinoki to your perfume
With its combination of lemony undertones and unique earthiness, Hinoki acts as an excellent addition to any perfume blend. We particularly like it when mixed with oils such as Cedarwood, Cinnamon and musky Patchouli, as it creates a wonderful, grounding scent that is brilliant for bringing about spiritual awareness and uplifting emotions.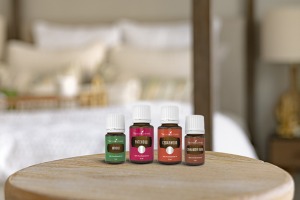 Embrace your inner Yogi by adding Hinoki oil to your yoga routine
If you're in need of relaxation and are looking to invigorate your body, then yoga may just be the activity for you. Simply grab your mat and a bottle of Hinoki and get to work. Add 1 drop of our Hinoki essential oil to 1 drop of our Young Living V-6® Enhanced Vegetable Oil Complex and apply as desired to your chakras and Vita Flex points to aid you in your spiritual awakening.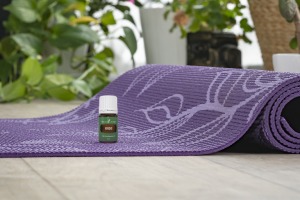 Enjoy a spa-like bathing experience thanks to Hinoki oil
If sinking into a warm bath at the end of a long day sounds like your kind of heaven, then Hinoki is the oil for you. Try adding 6-8 drops of this refreshing oil to the water before you lay back and relax, breathing in its soothing scent and feeling how it cleanses and nourishes your skin, leaving you feeling utterly tranquil and super soft.
Start your working week on the right track with Hinoki essential oil
If your work-life balance feels like it's starting to slide and you feel in need of an extra push of motivation, Hinoki's refreshing aroma is sure to help. Keep a bottle on hand by your desk and reach for it in times of need. With its light, zingy scent, breathing in the scent of Hinoki essential oil is a fantastic way to refresh and reinvigorate your mind and senses, giving you back the spark you need to stay inspired.
Use Hinoki to elevate your natural radiance and supercharge your beauty routine
Natural, gentle, and super refreshing, Hinoki can easily be added to body butters, lotions, and moisturisers, and is a great alternative for those who love evergreen scents but have particularly sensitive skin. Why not add a drop or two into your favourite skincare products and enjoy the grounding, revitalising scent that accompanies its nourishing properties?
Wind down before bed and maximise your massages with Hinoki essential oil
If you're the kind of person who suffers from over stimulation and struggles to wind down before bed, then incorporating massages into your bedtime routine may be the right trick for you. Try massaging Hinoki essential oil into your feet, chest and back before bed and notice how its calming aroma will keep you feeling relaxed and ready to enjoy sweet dreams and restful slumber!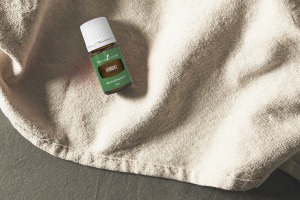 How do you incorporate spiritual oils such as Hinoki into your daily routine? Write your comments below or contact us at mseublog@youngliving.com
This post is also available in: German Czech Dutch Finnish Swedish Lithuanian Romanian Russian Spanish French Italian Polish Portuguese (Portugal) Croatian