At Young Living, it's no secret that our incredible oils take centre stage in what we do and are much of the reason why our Young Living family has spread across the globe. However, those who are newer to discovering the wonders of our extensive product range may be unaware of the fantastic accessories we also offer, all of which allow you to maximise your enjoyment of essential oils, whether you're on the go or in your home. In this blog, we'll be taking you through just a few of our favourite Young Living accessories and how to use them, inspiring you to not only expand your YL collection, but to think of new, exciting, and innovative ways to use your essential oils in day-to-day life!
Car Vent Diffuser
Available in both rose gold and grey, our discreet and super stylish Car Vent Diffusers allow you to take the fragrance of your favourite essential oils with you wherever you travel. With their sturdy, long-lasting design, these diffusers adapt easily to any car vent configuration, and thanks to their excellent ventilation, work alongside either your heating or air-conditioning to fill your vehicle with the sweet scent of essential oils. Our Car Vent Diffuser pack also includes six reusable cotton pads, allowing you to make the most of your oils, whether you choose to use them on your morning commute, your weekend getaways, or relaxing late-night drives! Simply follow the steps below to infuse your car with stunning scents!
How to Use Our Car Vent Diffuser and Cotton Pads
Put 6-8 drops of your chosen essential oil in the centre of the reusable cotton pad.
Open the diffuser using the notch opposite the hinge.
Place the pad inside the diffuser, oil side down.
Close the diffuser and rotate the back, YL-branded clip until it's oriented to your vent.
Clip on to your vent and use either the heat or the air-conditioning to diffuse the aroma of your essential oils.
Hand wash the cotton pad as needed.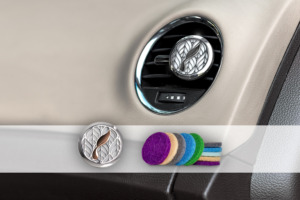 HydroGize Water Bottle
While we love using essential oil topically, we are also huge fans of our Plus oil range, all of which add delicious flavourings to drinks, baked goods and even marinades. To take your Plus oil-flavoured water to the next level, why not consider investing in our incredible HydroGize water bottle? This bottle allows you to supercharge your water on the go so you can enjoy hydrogen-enriched water all day long. Offering two timer settings, a sleek, easy to hold curved design and an LED lit base that's sure to make a statement, this water bottle is guaranteed to turn heads and become your new go-to accessory!
How to Use Our HydroGize Water Bottle
Fill the bottle with water and add Plus essential oils if you wish. Please be aware that the bottle should be thoroughly cleaned immediately after use to maintain it if Plus oils are added.
For high-speed results, press the power button twice to enrich the water in the bottle with hydrogen in less than one minute.
For best results, press the power button three times. This 3-minute setting slowly enriches the water to create a higher density of hydrogen-enriched water.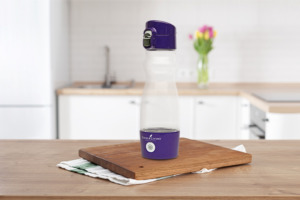 USB Diffuser
If you've been searching for a compact, discreet, and portable way to diffuse your favourite essential oils, then our USB diffuser is the accessory for you! With 10-second, 30-second, and 60-second diffusion interval settings available, this pocket-sized diffuser is about as convenient as it gets. Follow the instructions below and enjoy essential oils around the clock as you work or browse the web!
How to Use Our USB Diffuser
Push and slide open the cartridge door at the bottom of the diffuser.
Fill the oil bottle with an essential oil of your choice.
Screw the wick into the oil bottle.
Insert the oil bottle into the cartridge compartment.
Close the door, plug into a USB port, and enjoy.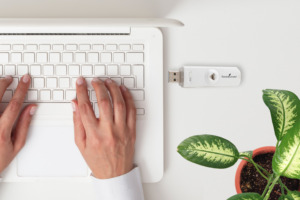 Diffuser Jewellery
One stylish and unusual way to enjoy your favourite essential oils and keep your signature scents close is by using diffuser jewellery. Throughout the year we release unique and beautiful jewellery items, including Lava Bead Bracelets and Tiger Eye Crystal Necklaces! To maximise your essential oil experience, simply add a drop or two of your chosen oil to the jewellery's centre and enjoy both a gentle fragrance and an elegant fashion statement.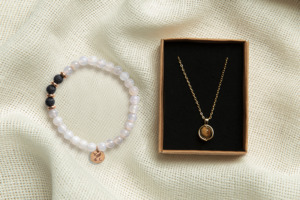 Which Young Living Accessories are you hoping to add to your collection? Write your comments below or contact us at mseublog@youngliving.com