Unless you've been living under a rock, you will have seen rosemary oil blowing up on social media for its reputation as a hair care hero. For centuries, rosemary was celebrated as a culinary herb used regularly in Mediterranean cuisine. Now, you can't talk about rosemary without bringing up how it has become a viral ingredient in natural remedies for shiny and soft hair. With over 200 million views and a 400% increase in Google searches for rosemary oil for hair, how has this humble herb earned its rapidly rising reputation? Keep reading for DIY recipes and treatments so you can discover for yourself why this trending ingredient is worth the hype.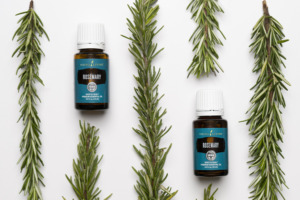 FAQ
Before we dive into tips and recipes, let's answer some rapid-fire questions about this brilliant botanical.
What is rosemary oil?
Rosemary oil is steam distilled from the flowers and leaves of an evergreen shrub (Rosmarinus officinalis) native to the Mediterranean region to produce a potent oil with a delectably herbaceous fragrance.
Is rosemary oil good for your hair?
Rosemary essential oil is a naturally derived ingredient that promotes soft and moisturised hair. It can also be used in styling for taming and texture.
Who should use rosemary oil in their hair?
Anyone! Whether you're a curly girl or a straight-haired sister, you can enjoy the benefits of incorporating rosemary oil into your hair care routine.
Can you leave rosemary oil in hair overnight?
When diluted with a carrier oil, it is safe to leave rosemary oil in your hair overnight.
How do you dilute rosemary oil?
We recommend mixing 4-5 drops with a teaspoon of carrier oil. For those with sensitive skin, perform a patch test first.
How often should you use rosemary oil in your hair?
Consistency equals results. Use in your hair care routine a few days per week e.g. every time you wash your hair. There is no limit to how often you can use it, as long as there is no reaction.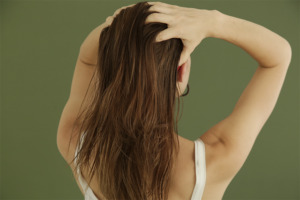 How to Use Rosemary Oil for Hair
Rosemary oil can be used to treat the hair in a variety of ways. From direct application to DIY hair pomades to mixing in with your regular shampoo, let your lovely locks reap the benefits of rosemary oil.
Give Yourself a Scalp Massage
We all know and love the feeling of getting our heads massaged at the hair salon. With this rosemary hair oil recipe, you can give yourself that salon treatment from the comfort of your own home.
Ingredients
Directions
Detangle your hair, starting at the ends and working your way up towards your scalp.
Brush your scalp with a gentle bamboo brush for 5 minutes to stimulate blood circulation.
Combine 5 drops of Rosemary essential oil with 1 teaspoon of Young Living V-6®.
Massage evenly into your hair and scalp for 3 minutes.
Let sit for between 2-4 hours. Why not binge a new tv series you've had on your list?
Continue with your normal hair wash routine. Repeat 1-2 times per week.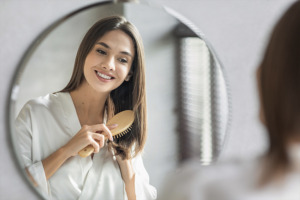 Mix With Shampoo
If you're short on time, you can still incorporate rosemary oil into your routine. Just add a dollop of shampoo to the palm of your hand, mix in 2-3 drops of rosemary oil, and carry out the rest of your usual hair care routine. Don't forget to use this precious shower time to belt your heart out, pretending you're a famous singer.
Create Your Own Shampoo
For those looking to make the switch to using naturally derived ingredients in the bathroom and beyond, this DIY shampoo recipe, suitable for all hair types, will leave your hair looking shiny and smooth and smelling sweet yet herbaceous.
Ingredients
1/4 cup (60 ml) distilled water
1/4 cup (60 ml) liquid castile soap
1/2 tsp Young Living V-6®
5 drops Rosemary essential oil
2 drops Vanilla oleoresin
Directions
Mix water and Young Living V-6® together in a bowl and stir well.
Add in Vanilla, Rosemary oil, and liquid castile soap.
Store in a bottle. Use as a normal shampoo, rinse well.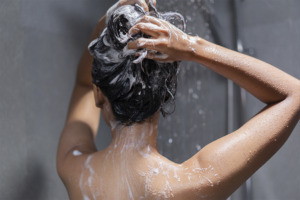 Make a DIY Hair Pomade
Calling all curly girls! Tame and texturise your curls with this natural DIY hair pomade featuring rosemary oil, of course.
Ingredients
3 tablespoons shea butter
2 tablespoons beeswax pellets
2 tablespoons jojoba oil
1 tablespoon corn starch
3 drops Rosemary essential oil
Directions
Melt shea butter and beeswax pellets together using the double boiler method.
In a separate bowl, combine jojoba oil and corn starch.
Pour the melted ingredients into your bowl. Add three drops of Rosemary oil. Stir well and transfer to a glass jar. Leave to cool.
To use, rub a small amount of pomade in your fingertips and run through your hair to tame unruly hair and add definition to waves and curls.
What You Should Know Before Using Rosemary Oil
As with all plant extracts and botanicals, pure rosemary oil is potent and can cause skin irritation if not used with caution.
Avoid getting oil in your eyes.
Always dilute with a carrier oil before applying to scalp to prevent irritation.
Never apply to broken or inflamed skin.
If you are pregnant, nursing, taking medication, or have a medical condition, consult a health care professional prior to use.
Where To Buy Rosemary Oil
When choosing where to buy rosemary essential oil, purity and quality should always be the top priority. Unfortunately, not all essential oils are created equally. Here at Young Living, we pride ourselves on our oils being pure and high-quality, never compromising by adding synthetics or cheap fillers, or by using unethical production practices.
Our Seed to Seal® commitment motivates us to create each essential oil with three pillars in mind – Sourcing, Science and Standards, meaning that not only are you experiencing the benefits of purity, but also global resources and industry leadership.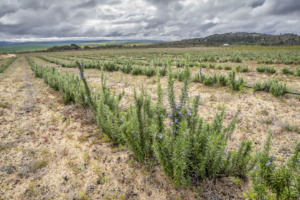 Like this blog and let us know how you like to use rosemary oil in your hair care routine.