Easter is right around the corner, and what better way to celebrate this joyous occasion than by incorporating the power of essential oils into your festivities? Essential oils can be used in countless creative ways to add a festive touch to your Easter celebrations. Whether you're looking for some DIY Easter crafts to entertain the kids or ways to use up leftover Easter egg chocolate, this blog has got you covered. So let's hop to it!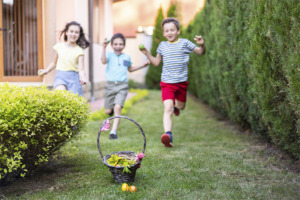 1. Add an Egg-citing Twist to Your Easter Egg Hunt
Easter egg hunts are a classic tradition that kids look forward to every year. This Easter Sunday, why not add an extra element of egg-citement to the hunt by hiding reusable Easter eggs filled with essential oils and essential oil-infused products. Here at Young Living, we offer an entire KidScents® range carefully crafted with children in mind so parents can feel confident knowing each product is formulated with naturally derived ingredients and without any harsh chemicals or synthetic fragrances. Swap the sweets for scents and fill each egg with essential oils such as our KidScents® DreamEase blend or our KidScents® Refresh Roll-On and watch your kids enjoy running around collecting their eggs. This is a great way to introduce them to the wonders of essential oils in a fun and festive way!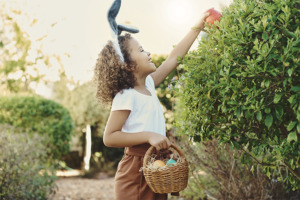 2. Get Crafty with this Easter-themed Soap Recipe
During this holiday period, you can often find Easter-themed silicone moulds in the baking aisle to spice up your crafts and cooking. One way to use these moulds is by making this adorable, Easter-themed soap recipe that your kids can enjoy doing after they come inside from scavenging for eggs. As well as being a fun Easter activity, there are lots of benefits to making your own soap: you can control the scent of your soap to suit your family's preferences, plus you can make sure that there are no harmful ingredients or synthetics dyes and fragrances.
Ingredients:
Directions:
Put your soap base in a microwave-safe dish.
Place in the microwave and melt for 30-second intervals, stirring regularly until fully melted.
Once melted, add your food dye to achieve your desired colour.
Add your essential oil and stir until well incorporated.
Pour the melted soap mixture into your Easter-themed moulds and allow it to set completely.
3. Fe el Festive with Custom Essential Oil Blends
Parents, we haven't forgotten about you! Get into the Easter spirit by making your own essential oil blends to wear as perfume or to add to your favourite body care products throughout the festivities. Keep reading to discover some tried and tested essential oil fragrance blends to get you in the festive mood! And don't forget to always dilute essential oils properly when applying topically.
Carrot Cake:
Hot Cross Buns:
Bounce Into Spring:
Fresh Cut Grass: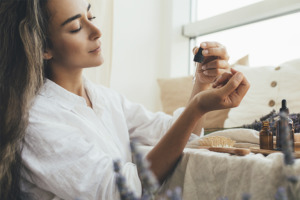 4. Use Up Leftover Easter Eggs with this Chocolate Bark Recipe
Don't let your leftover Easter egg chocolate go to waste! This delicious and easy-to-make chocolate bark recipe is the perfect way to use up any excess chocolate you may have lying around. Enjoy this tasty treat as a snack or dessert throughout your Easter celebrations and beyond.
Ingredients:
Directions:
Line a baking tray with parchment paper.
Melt the Easter egg chocolate in a heatproof bowl set over a pan of simmering water, stirring occasionally until fully melted.
Remove the bowl from the heat and stir in 2-3 drops of Peppermint+ essential oil.
Pour the melted chocolate onto the prepared baking tray and spread it out evenly using a spatula.
Sprinkle in the mini marshmallows, chopped nuts, dried fruits, and sea salt flakes over the melted chocolate.
Place the baking tray in the fridge and chill for an hour or until the chocolate has set.
Once set, remove the chocolate from the tray and break into pieces by hand.
Store the leftover Easter egg chocolate bark in an airtight container in a cool, dry place for up to a week.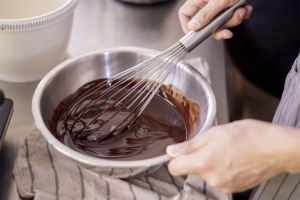 Like this blog and let us know which of these ideas you're egg-cited to try this Easter!