How to boost your workout
HIIT the pause on stress? Run to a healthier life? Zumba to a happier you? Yes, to all of the above! It's no secret that physical exercise can bring lifelong benefits, but according to the CDC, nearly 50% of adults aren't getting enough aerobic exercise- they recommend 2.5-5 hours of moderate activity per week. Set your sights on personal records in the gym instead of swiping through social media posts. Whether fitness is your friend or foe, we've got mighty motivators that'll make you want to move: essential oils! Get ready to maximise your workout, learning workout tips that will rock your world (and body!)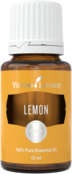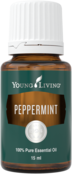 Hit the at-home workout
Whether you're walking around the neighbourhood or turning up the volume on your home workout video, exercising at home is easy and effective.
Diffuse for the right atmosphere. High-intensity cardio calls for energising scents and oils like Peppermint and Lemon. Seeking more zen? Set the mood for yoga or Pilates with grounding Palo Santo.
Keep it cool after your sweat session! Before you start your workout, put a drop or two of Eucalyptus Globulus on a damp hand towel, wring it out, and store in the freezer. After your workout, rub the towel over your neck, arms and chest for a cooling reward.
Hydrate for a happy body. Add a drop of Orange+ o your water for tasty hydration and pack your reusable water bottle on the go, and ditch the disposable kind.
Get those gains! Maximise your workout with nutrition. Add MegaCal to your daily routine as Calcium is needed for the maintenance of normal bones.
Find your flow practising yoga.
Yoga is great for your mind, body, and spirit. Take this low-impact practice to the next level as you glide through your vinyasas and master pranayama.
Be balanced. Put a drop of Frankincense directly on the crown of your head or on each wrist. As you practice, you'll catch occasional scents of the inspiring, grounding fragrance.
Soak in relaxation. Draw a warm bath with 2 drops each of Frankincense and Lavender to 1/4 cup Epsom salt for a rewarding recovery.
Now, as you can take your fitness to a new level…tell us:
Which is your favourite way to boost your workout with essential oils? 
Write your comments or contact us at: mseublog@youngliving.com