Christmas is right around the corner, and although it's the most wonderful time of the year, it is often the busiest. A carol concert on Thursday, a Christmas party on Friday…the list goes on! Before you get swept up in the chaos, take some time now to plan what you're going to gift your loved ones this festive season. In this blog, we'll highlight some of our best essential oil-infused gift ideas for the oil enthusiasts in your life.
For Her
Show some love and appreciation to the hardest-working woman you know with the gift of relaxation this Christmas. Our Very Merry Vanillamint Collection is the perfect gift to help your favourite lady slow down and enjoy some at-home pampering. Scrub away roughness with the Pink Himalayan Sea Salt Scrub and add moisture back into the skin with the Vanillamint Body Butter, which uses mango seed butter, jojoba oil and cupuacu butter for instant nourishment. As an extra treat, gift her the Sweet Maple Bath Bombs for an indulgent spa-like experience.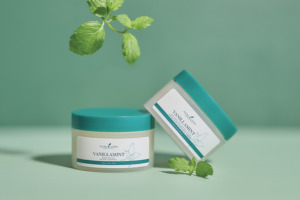 For Him
For the oil-loving man in your life, why not add some new scents to his collection? Grounding, earthy, and woody fragrances like Northern Lights Black Spruce, Idaho Blue Spruce, and Cedarwood are an instant hit among men. Secure all three of these timeless scents in our Precious Moments Set. If that wasn't enough, you'll also find eight basalt pumice stones within a branded beech wood box, making it a stylish addition to decorate his desk and enjoy gentle diffusion.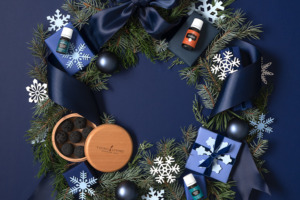 For The Kids
This festive period, share your love of essential oils with your little ones. Our Festive KidScents® Set includes three of our most popular KidScents® Roll-Ons: Refresh, KidCare, and GeneYus along with a very special soft toy: Lex the Lion. Their new plush friend can be scented with oil so your kids can snuggle up and enjoy delightful aromas. Watch your child's eyes light up on Christmas morning as they unwrap this perfect present!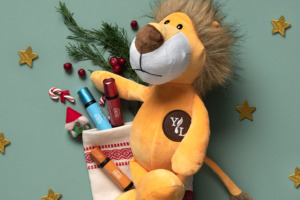 For Your Best Friend
Some say the greatest gift in life is friendship! Spread love and positive energy to your best friend this Christmas with the gift of our Positive Vibes Set. While Harmony essential oil provides a liberating, balancing, and calming aroma, Rise Above offers an empowering scent to help your bestie achieve their soul's purpose. It's been a tough couple of years for everyone, but it's time to rise above and open the doorway to a bright future.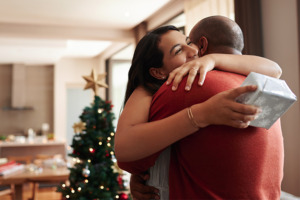 For Yourself
Of course, we can't forget about ourselves! Don't wait for someone else to buy you jewellery, treat yourself to the uniquely special Tiger Eye Necklace, or maybe the Yoga Necklace with Jasper and Green Turquoise stones if you prefer a pop of colour. Top tip: add a drop of your favourite oil to the jewellery's centre to enjoy a gentle boost of aroma.
Alternatively, count down to the big day with our 2022 Countdown Calendar and reveal the 24 astonishing treats hidden inside! From fabulously festive oils to exclusive products that can't be shopped anywhere else, put a smile on your face every day and get the chance to try some amazing YL products this festive season.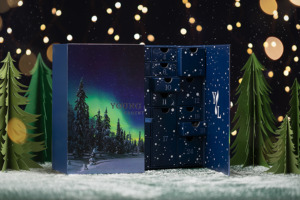 What are you going to gift your loved ones this Christmas? Write your comments or contact us at mseublog@youngliving.com 
This post is also available in: German Czech Dutch Finnish Swedish Lithuanian Romanian Russian Spanish French Italian Polish Portuguese (Portugal) Croatian Hungarian