Summer is here, and it's time to embrace the season with a collection of refreshing spritz recipes that will invigorate your senses and keep you cool on hot summer days. Whether you're craving a vibrant mocktail, a revitalising facial mist, a mermaid-inspired hair spritz, or a naturally derived hand cleaning spray, we've got you covered. Get ready to sip, spritz, and indulge in the essence of summer with these irresistible creations that feature the power of essential oils. Let's dive in and discover the perfect spritz to elevate your summer experience!
NingXia Red® Spritz
Introducing the NingXia Red® Spritz: a vibrant mocktail that combines the goodness of NingXia Red® with a burst of berries and sparkling water. Whether you're hosting a lively garden party or simply relaxing in the sun, this delightful spritz is the perfect way to indulge in a delicious and refreshing beverage that adds a touch a joy to your summer moments.
Ingredients:
Method:
Add a few berries of your choice in the bottom of a champagne glass. Add NingXia Red® and top with as much sparkling water as you like. Cheers!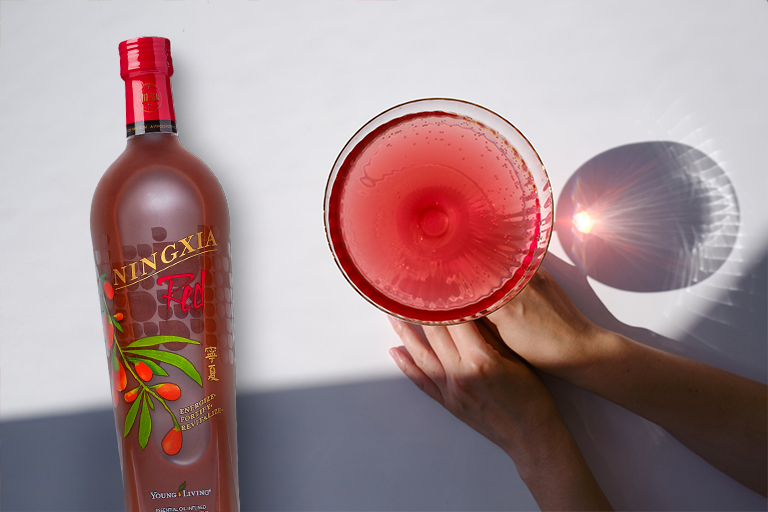 Refreshing Facial Spritz
Revitalise your summer skincare routine with this Refreshing Facial Spritz made using naturally derived ingredients. Wake up each morning and treat your skin to a refreshing and hydrating boost, leaving your skin feeling invigorated and ready to take on the day. When you come back inside from lounging under the sun, experience a burst of coolness as this marvellous mist delicately envelops your skin. Spritz away throughout the day and enjoy the uplifting power of nature!
Ingredients:
Distilled water
Witch hazel (alcohol free)
5 drops of essential oil
A small spray bottle
Method:
Fill your spray bottle ¾ full with distilled water and top with witch hazel.
Add your chosen essential oils based on your needs and preferences. We recommend Frankincense or Lavender, both celebrated for their skincare benefits.
Shake well and get spritzing!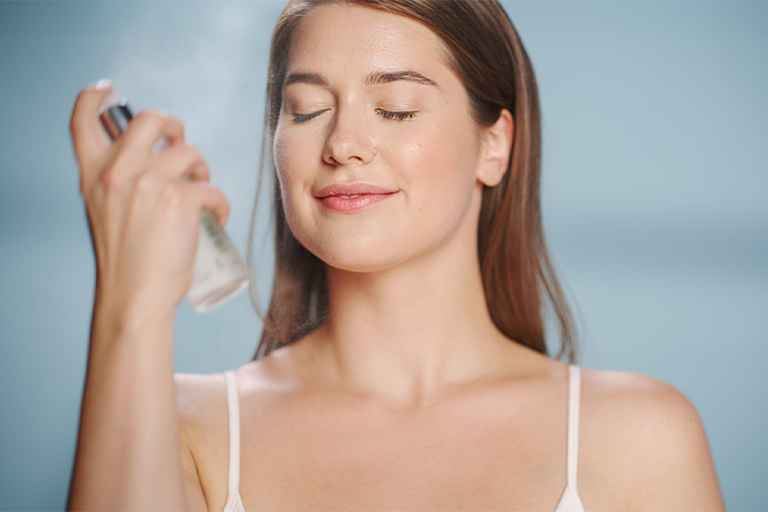 Mermaid Hair Spritz
Unleash your inner mermaid with our enchanting Mermaid Hair Spritz. This DIY concoction, infused with herbaceous and sweet aromas, will leave your hair looking gorgeous, lustrous, and ready to make a splash. Embrace the beachy vibes and let this wonderful spritz become your secret weapon for effortlessly beautiful and mermaid-worthy hair, wherever your adventure takes you.
Ingredients:
Method:
Mix essential oils and witch hazel together in an empty glass spray bottle.
Fill the rest of the bottle with water.
Add Mermaid Hair label to spray bottle.
Shake vigorously before use; then lightly spray on wet hair.
Dry and style hair as normal.
YL tip: Substitute water with salt water! It'll give you a natural, beachy look for any occasion!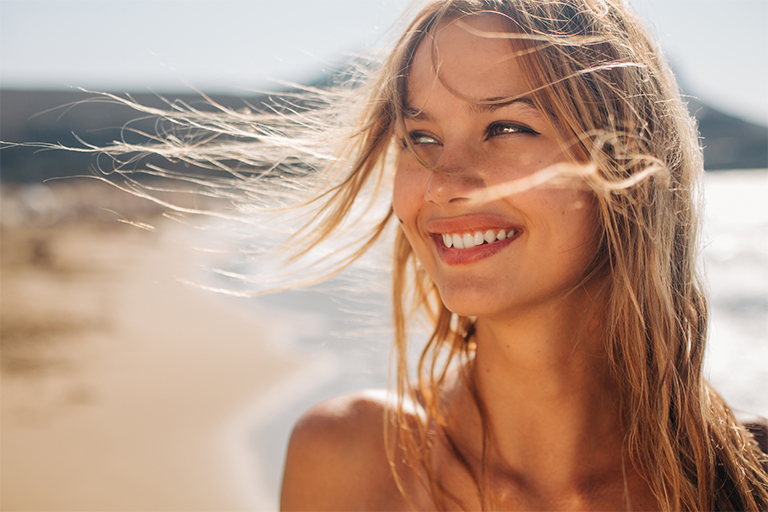 Hand Cleaning Spritz
Say goodbye to harsh chemicals and embrace a natural and effective solution with our Hand Cleaning Spritz. Whether you're out running errands, shopping for your summer essentials, or embarking on a holiday, this spritz becomes your trusted companion. From spritzing hands to wiping down surfaces, let this recipe be your go-to for a summer filled with cleanliness, confidence, and peace of mind.
Ingredients:
Method:
Add the essential oils and coconut oil to your glass spray bottle.
Fill the rest of the bottle with rubbing alcohol.
Shake well before each use.
To use, spray on your hands and rub them together until absorbed into the skin. Alternatively, spray onto a surface and wipe clean.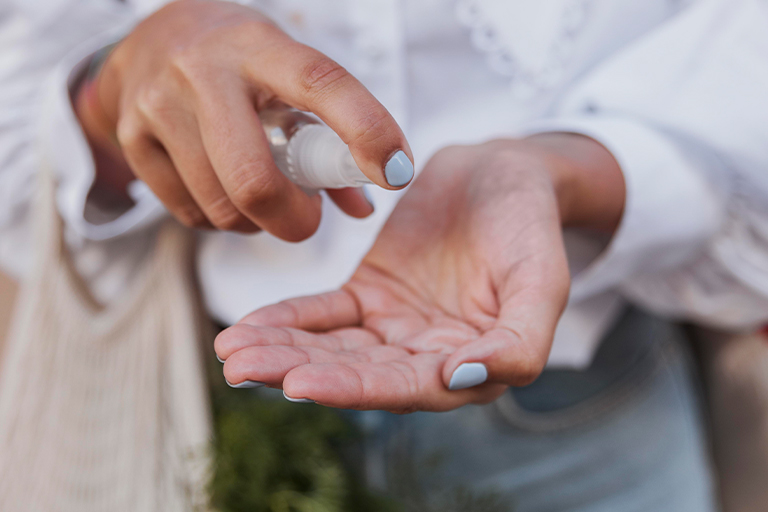 Like this blog and let us know which recipe you're going to try first!