Spooky season is firmly upon us, and in a year where we've all experienced our fair share of tricks, we felt it was only fair that we gave you some ideas on how to enjoy a treat-filled Halloween at home. Whether you're looking to brew your very own healthy Halloween potions or hoping to conjure up a spellbinding seasonal scent in your diffuser, these essential oil ideas are sure to lift your spirits and leave you feeling cosy and autumnal.
Set the spooky scene with a Lantern Diffuser
For those who want to achieve both a treat for the eyes and the senses, why not create your own signature Halloween essential oil blend and set the mood using our Lantern Diffuser? This stunning lantern is made with exquisite glass and metal details, and boasts no less than 11 light features, including a seriously spooky candle-flicker mode, making it the perfect centrepiece for your Halloween party table.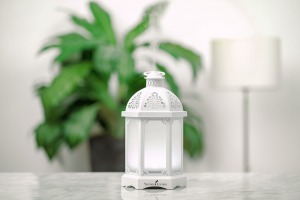 Stir up a spine-chilling brew
At the end of a long day of Halloween-themed fun, what could be better that sitting by a roaring fire with a warm, spicy, and wonderfully spooky potion. This autumnal treat combines orange, apple, and spicy essential oils for a festive beverage that's totally eerie-sistible.
Halloween Potion Ingredients
Directions
Combine apple juice, orange slices and the essential oils in a large pan and simmer over a low heat for 10 minutes or more.
Discard orange slices.
Serve warm. Add 1-2 cinnamon sticks to individual cups when serving.

Banish bad spirits with this balancing autumnal blend
On cold, blustery October days when you're looking to wrap up warm inside, use the following essential oil blend to invite a toasty and relaxing atmosphere into your home, keeping ghosts and ghouls at bay. Diffuse and soak up the scent of warm pumpkin spice as you settle in with a seasonal film and enjoy the most spook-tacular time of the year.
Autumn Air Blend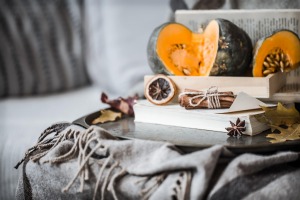 Create a fantastic Halloween make-up look with Savvy Minerals
2020 might not be the year where you're able to showcase your Halloween costume to the max, but that doesn't mean you can't have fun at home experimenting with the best that Savvy Minerals has to offer. To create something dark, glamorous, and fabulously spooky, try out our MultiTasker, a richly pigmented, deep brown shade that works perfectly as eyeliner, eye shadow or brow filler. With its fine texture, it'll blend out beautifully, making it the perfect starting point for any enchanting Halloween look. For maximum impact, why not finish off your Halloween makeover with a vibrant lip? Our range of Savvy Minerals Tangerine-Infused Lipsticks are enriched with nourishing tangerine, sunflower seed and grapeseed oil and come in a variety of autumnal shades, allowing you to elevate your bewitching beauty.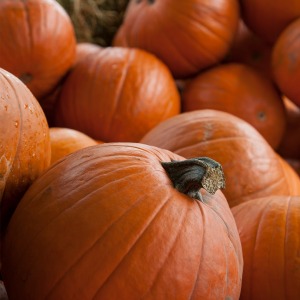 Magic up a frightfully good, essential oil-infused treat
Halloween is well known as a celebration where chocolates and sweet snacks reign supreme. This recipe promises a fantastic flavour sensation as it's beautifully infused with our very own Orange+ essential oil, helping to bring a refreshing, citrus contrast against the rich, dark chocolate. Sweet, seasonal, and bursting with flavour, why not enlist the help of your little ones and whip up a Halloween recipe they're bound to love.
Halloween Orange-Infused Chocolate Pots Ingredients
170 g dark, bittersweet chocolate
230 ml coconut milk
1 tablespoon coconut oil
2 tablespoons coconut sugar
Pinch of sea salt
1 large egg (room temperature)
2 tablespoons freshly squeezed orange juice
4 drops Orange+ essential oil
Additional chocolate for shavings, as desired

Directions
Place the chopped chocolate in a blender.
Combine egg, orange juice, and Orange+ essential oil in a small dish. Set aside.
In a saucepan, combine the coconut milk, coconut oil, coconut sugar, and salt. Heat over a medium-low heat, whisking continually, until the mixture reaches a simmer.
Immediately pour the coconut milk mixture over the chocolate in the blender and blend on high until combined.
As the blender runs, pour the egg mixture through the hole in the top of the blender. Continue blending until creamy and smooth.
Divide the chocolate mixture between four ramekins or small cups and refrigerate until set, about 2 hours.
Serve cold with shaved chocolate on top, if desired.
We hope this list helps you to get into the Halloween spirit at home and look forward to hearing how you incorporate essential oils into your Halloween celebrations this year!
Top Spooky Tip: Spray Thieves on your carved pumpkin to keep it fresh throughout Halloween!
How will you be using your essential oils this Halloween? Write your comments below or contact us at mseublog@youngliving.com