Exploring luscious mountains, diving under clear blue waves, sipping ice-cold lemonade by the pool—so many reasons to love summer! But brighter days require more skin protection from UV rays. And when we underestimate the sun—it happens to the best of us—we need powerful products to tackle increased exposure.
We've got you covered with 5 tips to help revamp your skincare routine and beat the heat. Manage sunburns, dark spots and wrinkles with products that'll keep you looking restored, refreshed and radiant all summer!
YL tip: Use these products all year round for stunning results!
Rescue your skin from sunburns
Free vitamin D—yes, please! But how much sun is too much? A good way to know is when your skin feels hot and starts to turn pink. Sunburns can range from mildly uncomfortable and itchy to downright painful. If you've soaked up too many UV rays, try these tips to get you back outdoors.
Feeling the burn in all the wrong ways?
Meet LavaDerm Cooling Mist. If the sun's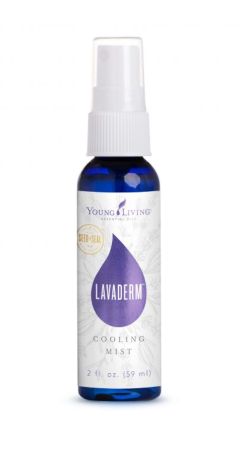 got you beat, grab this vegan-friendly mist. Includes skin-loving ingredients like aloe, lavender, Northern Lights Black Spruce and helichrysum—all of which support healthy-looking skin. Check out its benefits:
Helps lighten discomfort of the skin or of the scalp
Is easy to store in your handbag or beach bag with a compact, convenient design
Moisturises skin to help prevent peeling
YL tip: Store your LavaDerm Cooling Mist in the fridge so it's cool when you need it. Spending a day at the pool or in nature? Throw your bottle in the cooler to get a refreshing spritz.
Forgot your cooling mist?
Add essential oils to fresh aloe vera gel. Essential oils can provide moisture and soothe irritated skin, like Peppermint oil for a cooling sensation. Start with 1-3 drops of any of the following essential oils to 1 tablespoon of aloe vera.
Treat your body.
After soothing your sunburned skin, help your skin feel soft and smooth. Try these Young Living summer staples:
Seedlings Baby Wipes: Cleanse your skin from insect repellent, sunscreen and sweat after your outdoor adventures with our ultra-soft, soothing, moisturising wipes.
DIY Body Butter: Boost moisture with heavy hydration that keeps skin soft and sleek.
Lavender Lip Balm: Seal in your lip's natural moisture with a luxurious balm infused with Lavender essential oil, jojoba oil and vitamin E.
YL tip: Wait a day or two after a sunburn before applying deep moisturising products like Young Living V-6® or a carrier oil. These can trap in heat and cause more inflammation. Stick with your essential oil-infused aloe vera gel or LavaDerm.
Drink lots of water.
Excessive time in the sun dehydrates your body, as sunburn draws fluid to the skin's surface. Boost your hydration while healing your sunburn.
Increase moisturising products
Sunburns and sun damage can leave your skin looking uneven and dull and can make wrinkles and fine lines more prominent. Forget that! Simply add Sandalwood Moisture Cream to your summer skincare routine so your glow is your own. Check out the benefits:
Provides ultra-hydration—a bonus when your skin is dry from the sun, sea or pool
Nourishes the skin with ingredients such as Methylsulfonylmethane (MSM)—a naturally occurring, plant-based chemical that softens skin and promotes elasticity. Infused with lavender, rosemary, sandalwood and myrrh.
Why is too much sun exposure dangerous?
Aside from causing wrinkles, dull skin and a cherry-hued complexion, too much sun exposure can damage your health. It can lead to heat exhaustion, heat stroke and skin cancer. Put yourself at the top of your to-do list and amp up your summer skincare!
---
Now that you're set to beat the heat, learn about photosensitive essential oils on our blog.
At the beach, by the pool, on a hike: Where will you be getting your sun this summer?
Tell us in the comments!