When it's time to recover from a long day, it's best to climb into bed with a fresh face. Scrubbing with ineffective or harsh removers can do more damage than good though, especially near the sensitive eye area where the skin is thinner and more prone to fine lines and irritation.
Instead of harsh make-up removers, opt for gentle DIY make-up remover pads infused with Lavender essential oil. You'll know exactly what goes into this formula, plus you'll get the benefits of Lavender's relaxing aroma. Use the instructions below to add them to your night-time routine.
---
DIY Lavender Makeup Remover Pads       
60–120 ml distilled water
1 tsp castile soap
1 tsp witch hazel
1 tsp coconut oil
7 drops Lavender essential oil
Round cotton pads
120 ml airtight glass container
Label (save and download label by right clicking the image below)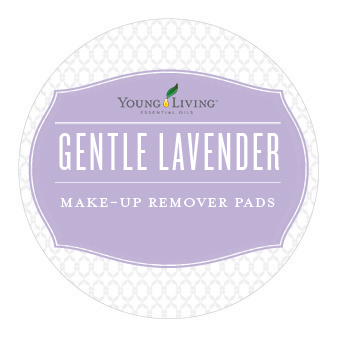 ---
Instructions
Pour distilled water into a glass container.
Add castile soap, witch hazel, coconut oil and Lavender essential oil.
Put the lid on the container and shake well to combine all ingredients.
Take off the lid and insert the cotton pads to the top of the jar or until they stop absorbing liquid.
Print labels on a sticker sheet or on paper and affix with glue. Place label on container lid.
To use, remove one wipe and squeeze out excess liquid. Gently blot or wipe over closed eyelids until make-up is removed. Store with the lid tightly screwed.
---
Which beauty products have you replaced with homemade alternatives?
Share in the comments below!