At Young Living, we know the importance of naturally derived ingredients and put a huge focus on ensuring that our oils and oil-infused products are of the highest quality to allow for safe and secure topical application. When it comes to our Savvy Minerals by Young Living® cosmetics line, we also strive to let your favourite features shine without any compromise on ingredients, providing products in a wide range of shades to suit different skin types. In this blog, we'll be taking you through our top products for a 'clean beauty routine', showing you some of our favourite make-up and skincare options at Young Living and explaining how they can be used together to create stunning looks in a naturally sourced way!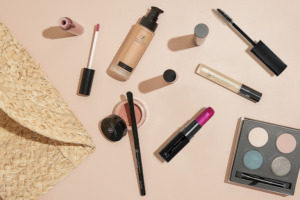 Set Up Your Skin with BLOOM
When it comes to creating a perfect base for make-up, we love to turn to our BLOOM range of products. Having happy, healthy, bright, and nourished skin is an almost guaranteed way to boost your self-esteem and maximise your confidence, and our BLOOM skincare products offer just that. Our BLOOM by Young Living Brightening Cleanser is a naturally derived facial wash that promises to leave your skin feeling fresh, supple, and super smooth. Powered by plumeria flower extract, sodium hyaluronate, and pracaxi seed oil, this cleanser is made with gentle ingredients that help to both cleanse and hydrate the skin, making it a clear winner in any skincare routine.
If you're tired of feeling as though your skin is dull and you've lost your spark, our BLOOM by Young Living Brightening Essence is the one for you. This luminous, gel-textured essence works its magic by infusing moisture, and not only does this essence's fantastic, naturally derived formula support the skin's barrier function, but it promises to leave you feeling refreshed and utterly radiant. Finally, we have our exceptional BLOOM by Young Living Brightening Lotion. This lotion is formulated with pili pulp oil that's been sourced directly from the Happy Pili Tree Farm and Distillery in the Philippines, ensuring that it's wonderfully moisturising and helps improve uneven skin tones, leaving those who use it with a soft, glowing complexion.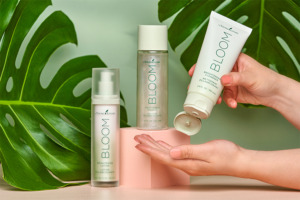 Enjoy a Flawless Finish with Foundation and Concealer
Nothing sets a make-up look apart from the rest quite like a radiant and flawless-looking base. Providing a youthful, dewy finish, our cruelty-free Savvy Minerals by Young Living® Liquid Foundation offers medium to full coverage with authentic, pure ingredients and is entirely vegan-friendly. Not only is it creamy and buildable, but its blendable texture ensures that it glides on seamlessly and doesn't settle into lines, helping you to avoid a 'cakey' look. At Young Living, we love pairing it with our Savvy Minerals® Liquid Concealer, which comes in a range of shades and tones to suit your individual needs. Made with clean, naturally derived ingredients, this concealer will help to highlight and brighten while reducing the appearance of spots and blemishes to help you feel your very best.
Add a Pop of Colour with Blush and Eyeshadow
In a clean beauty routine, we all enjoy creating looks surrounding our own personal style and tastes. That's why we love the range of blushes and eyeshadows that the Savvy Minerals by Young Living® cosmetics line offers, as it features a variety of shimmers and mattes to suit everyone's individual preferences. From 4-shade palettes to highly pigmented single shades, our eyeshadows have something for everyone and can be combined to work for both natural daytime beauty routines and dramatic, fashion-forward looks. Our blush shades are also ideal for sensitive skin and promise buildable colour that'll give your cheeks a perfect flush!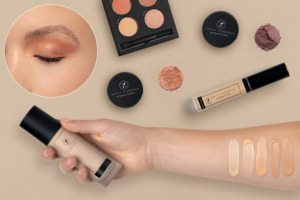 Live Your Best Life with Mascara and Luscious Lip Products
Finally, when it comes to personal care products that we just can't live without, mascara and lipstick are high up on the list. At Young Living, our mascaras are formulated with essential oils such as Lavender and Rosemary, and target specific areas such as length and volume. Whether you're on the hunt for something subtle or showstopping, our mascaras are sure to deliver a clump, flake and smudge-free application that is buildable with each stroke. For lip products, whether you're a fan of moisture-boosting lip glosses or creamy, natural-looking lipsticks, we have options to suit you. One of our particular favourites is the Savvy Minerals® Lip Luxe, which promises a luxurious shine thanks to its exclusive blend of 19 oils!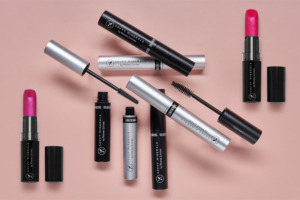 If you want to read more about our Savvy Minerals by Young Living® cosmetics and how to use them, check out our handy guide here.
How do you use Savvy Minerals products to create a clean beauty routine? Write your comments below or contact us at mseublog@youngliving.com