Having happy, healthy, bright, and nourished skin is an almost guaranteed way to boost your self-esteem and maximise your confidence, allowing your natural radiance to shine through and bring positivity to your daily routine. At Young Living, we care greatly about our members and the impact our products have on their lives, making us all the more excited to introduce our incredible new BLOOM by Young Living skincare range. Gentle, innovative, and offering users the opportunity to supercharge their skincare routine, this product line channels the power of the Sheerlumé Brightening Complex, promising a luminous, glowing complexion that'll leave those who use it feeling totally revitalised.
Often daily life can take a toll on our bodies, with factors such as sun exposure, stress and a lack of sleep contributing to our skin feeling tired, dull, and damaged. Our BLOOM by Young Living range features everything you need to introduce a foolproof, brightening skincare routine to your life, while the formulas of the products themselves have been cultivated and crafted according to Young Living's exacting Seed to Seal® quality commitment, guaranteeing that the ingredients used in your skincare products will be of an exceptionally high quality across our three pillars – Sourcing, Science, and Standards.
As the leader of the essential oils movement, Young Living also feels passionately about ensuring our BLOOM range is jam-packed with our world-renowned oils, and so popular products such as Jasmine, Geranium and Frankincense essential oils can be found within our Sheerlumé Brightening Complex, ensuring not only maximum nourishment, but a stunning scent. Below, we've outlined our beautiful BLOOM products and their benefits, along with a full explanation of how to use the products in unison to create the ultimate skincare routine!
BLOOM by Young Living Brightening Cleanser
This naturally derived facial wash promises to leave your face feeling fresh, supple, and super smooth while showcasing your natural radiance. Powered by plumeria flower extract, sodium hyaluronate, and pracaxi seed oil, this cleanser is made with gentle ingredients that help to both cleanse and hydrate the skin, making it a clear winner in any skincare routine. Specifically developed to help target and tackle the appearance of uneven skin that's lost its glow, this product supports the appearance of bright, healthy-looking skin that'll have you beaming.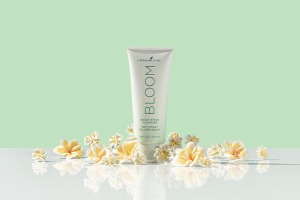 BLOOM by Young Living Brightening Essence
If you're tired of feeling as though your skin is dull and you've lost your spark, then look no further than our BLOOM by Young Living Brightening Essence. This luminous, gel-textured essence works its magic by infusing moisture, refining the look and texture of your skin without stripping it. Not only does this essence's fantastic, naturally derived formula support the skin's barrier function, but it promises to leave you feeling refreshed and utterly radiant. Embrace the wonders of our Sheerlumé Brightening Complex and wake up every day feeling as though you're glowing from the inside out.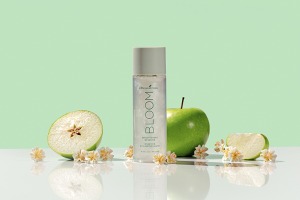 BLOOM by Young Living Brightening Lotion
Our exceptional BLOOM by Young Living Brightening Lotion also features the Sheerlumé Brightening Complex, and has been magically infused with the most advanced naturally derived ingredients available. This lotion is ideal for those who are looking to brighten the appearance of their skin in additional to boosting their natural radiance. This lotion is formulated with pili pulp oil that's been sourced directly from the Happy Pili Tree Farm and Distillery in the Philippines, ensuring that it's wonderfully moisturising and helps improve uneven skin tones, leaving those who use it with a soft, glowing complexion.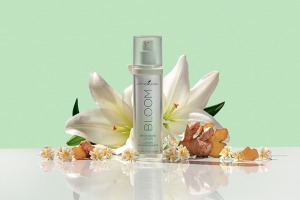 BLOOM by Young Living Collagen Complete
Infused with the delicious taste of pure Young Living Grapefruit, Lemon, and Lime Plus essential oils, in addition to fruity wolfberry juice, CoQ10, jasmine green tea extract, and a variety of endlessly beneficial skin-supporting vitamin and minerals, BLOOM by Young Living Collagen Complete is sure to satisfy. This unique product delivers the amazing benefits of 10,000 mg of Peptan® liquid marine collagen, alongside naturally derived ingredients to promise both maximum benefits and maximum flavour. A perfect complement to the Bloom by Young Living skincare range, its single servings will help you enjoy radiant beauty from within every day.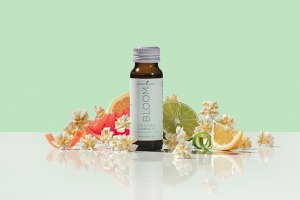 Amazing Skincare Routine
Begin your daily skincare routine by using your BLOOM by Young Living Brightening Cleanser. For best results, wet skin with lukewarm water and gently massage a small amount of cleanser onto skin. Rinse thoroughly and pat dry.
Next, use your BLOOM by Young Living Brightening Essence. Be sure to gently shake before use. Pour a small amount into your palms. Rub your hands together and lightly press your palms into your skin, moving from the centre of your face outwards, including your neck and décolletage.
Finally, use your BLOOM by Young Living Brightening Lotion. For best results, gently press and pat two pumps of the lotion evenly over your face, neck, and décolletage.
Repeat the entire routine morning and night and drink one bottle of BLOOM by Young Living Collagen Complete daily to boost your natural overall radiance.
Which BLOOM product are you most excited to try? Write your comments below or contact us at mseublog@youngliving.com