Meet Kathy Lau. The Ontario native, now a Silver leading her team with unblinking passion for wellness, didn't always have a nose for essential oils.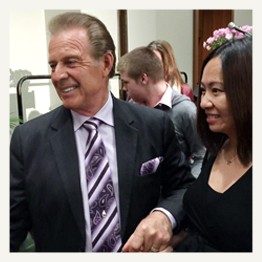 After receiving a Starter Bundle for Christmas from her best friend in 2015, Kathy immediately stowed the oils away, unopened and untouched. At the time, she was expecting her third child and was extremely sensitive to scents. A box of aromatic essential oils didn't exactly hit the right notes with her back then.
Months passed by. It wasn't until her husband was under the weather and refused to visit the doctor during the busy, Chinese New Year, that she began to explore other options. Remembering the gift, Kathy resurfaced the oils she received and reached out to her friend. Followed by in-depth research, and using Thieves and Lemon essential oils, her husband noticed a change and began feeling better. That moment sparked Kathy's curiosity about essential oils, and marked the beginning of her journey with Young Living.
"That's the day I decided to share what I love with others."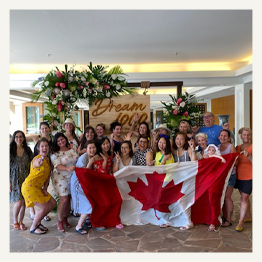 Kathy attended Toronto's Total Health Convention in 2016 where she sat front row, and listened to Gary and Mary Young speak about their humble beginnings and their faith in serving others. Deeply moved and inspired by Gary and Mary's presentation, Kathy realized in that moment, "this was the company I trusted, and knew I wanted to move forward with. That's the day I decided to share what I love with others."
When she's not indulging in her love of cooking or baking with her family, Kathy loves drinking and sharing NingXia Red with others. Her fun-loving spirit sheds warmth on the people around her and she is a keen celebrator of her team and traditions. Kathy's Chinese culture is steeped in everything she shares – especially during the Lunar New Year.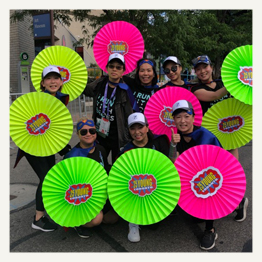 "Chinese New Year has always been a big celebration in my family. A few of our traditions are: cooking up a big feast on CNY's eve to celebrate togetherness; visiting family and friends near and far; bringing them edible food as gifts; and handing out red envelopes to those who are single and to all children. Gifting red envelopes during Chinese New Year represents blessings for both the giver and the receiver. It symbolizes that the givers are plentiful and have the ability to bless others. The receivers collect blessings for health and prosperity by the red envelopes."
When asked to reflect on what YL oils symbolize during this momentous season, Kathy replies, "In previous years, everyone focused on luck or prosperity. This year, everyone is going back to the basics: we all want health. And YL offers just that!"
---
Kathy's Favourite Ways to Enjoy NingXia Red
Add NingXia Red to a braised beef stew, towards the very end when the heat is off for enhanced flavour.

Make a delicious NingXia Red cocktail by mixing one part NingXia Red, one part guava juice and two parts orange juice.

Mix NingXia Red with any type of fruit juice and freeze to make popsicles in the hot summer

months.
Kathy's Favourite YL Gifts to Share for Chinese New Year
"YL has plenty of amazing products that I use as gifts." See her list of favourites and the symbolic meaning these gifts and gestures of wellness hold for Chinese New Year!
NingXia Dried Wolfberries

are commonly associated with the "Tree of Life". Giving wolfberries symbolizes gifts of
life and health to others.
NingXia Red (bottle): The colour red in general is considered good luck. And the bottle itself is beautiful.
Abundance: Sharing a symbol of prosperity and abundance to those that receive it.
Joy: Just as the name suggests – it brings joy, harmony and cheers to the receiver.
En-R-Gee: Sharing a symbol of positive energy for the new year.
Harmony: Brings peace, love and joy to the family.
Live Your Passion: Helps the receiver find direction for the new year and to have courage to charge forward to reach their dreams.
---
Discover more lunar new year essentials and read about 8 lucky essentials to help you ring in the lunar new year.
This post is also available in: French