When you first crack the seal of that bottle of Northern Lights Black Spruce essential oil, you're instantly transported to the crisp evergreen forests of Canada's wilderness. What you hold in your hands is not only a bottle of oil from Young Living Canada's own farm, but also a piece of love from Canada's newest Royal Crown Diamonds (RCD), Carol and Ben Howden.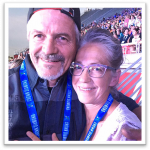 Just in time for the country to celebrate Canada's 150th, the YL family could not be more proud to celebrate the timely achievement of the Howdens! Becoming the second only RCD in Canada, this incredible achievement has been a long time coming for the Howdens who joined Young Living back in 2000. Since then, they've grown teams in both Canada and the United States, with significant influence across North America. Their drive to keep sharing their story and the opportunity of a better quality of life complements their ever-shining happiness and it's no wonder how they've come to be where they are today.
"I've never met a more deserving, hardworking and compassionate couple. They truly embody Young Living's values and purpose and I'm so honoured to work alongside them!" – Lori Burgher, General Manager, Young Living Canada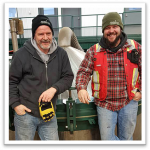 Carol and Ben have been married for 42 years, and together along with their son Cory, are proud stewards of Young Living's Northern Lights Farm in Fort Nelson, B.C. Since the farm's launch in September 2015, the Howdens' relentless dedication to the construction of a world-class distillery in the remote Canadian wilderness, and their responsibilities of managing the day-to-day farm operations with their family, has made it possible to distill upwards of 6,000 L of black spruce oil annually; ensuring that members all around the world get to enjoy the purity and authenticity of the powerful black spruce oil.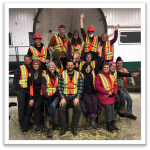 In February 2017, members got to experience the Howdens' commitment to Seed to Seal firsthand at the first member-involved winter harvest of Northern Lights Black Spruce oil. Despite the chilly temperatures, the event was overflowing with the Howdens' warmth and passion for the Northern Lights Farm and the special oil that is produced there.
"I am so excited to see Carol and Ben reach the rank of Royal Crown Diamond in Young Living. Through their hard work and dedication they are so deserving of this amazing achievement and I am honoured to be a part of their journey." – Chance Lundgren, Director of Operations, Young Living Canada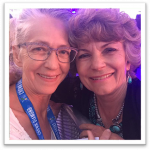 Carol and Ben's heart for serving others is a rare gift. The way they care about people and the positive impact that they leave on others is unshakable. As close friends of Gary and Mary Young, the Howdens' understand the Seed to Seal promise and how integral Young Living's farms are to continuing that legacy of purity and authenticity in every drop. They also understand what it means to invest in people. Their devotion to pursuing wellness and helping others is far-reaching and has inspired and touched countless lives.
"Carol and Ben are the most generous and well respected people I know. They helped me achieve the rank of Platinum by simply challenging me to connect with my team, incentivize them and encourage them to reach their goals. They love to help people believe in themselves and that it takes consistency, duplication, simplicity, a passionate belief in Young Living and an absolute love for people. " – Lisa Grieve, Platinum Leader, Young Living Canada
Carol and Ben are no stranger to hard work, steadfast perseverance and lifting people up to make a difference in the world. Their tenacity and leadership gives others hope and they truly embody what Young Living is all about.
This post is also available in: French