When we think of Carla and Bill Green and their Young Living success, it is hard to believe that it all began by happenstance.
Canada's first Diamond leaders, now Crown Diamonds, may have stumbled unknowingly into building a business with YL, but those who have been lucky to meet Carla and Bill, know that they are deliberate and earnest in their desire to help others.
You have these moments in your life. When I discovered Chinese medicine and acupuncture, it changed my life dramatically. Young Living was the second moment that changed everything."
With backgrounds in physiotherapy, acupuncture and hypnotherapy, Carla and Bill are medical professionals who have been running their own private clinic in small-town Alberta for over 30 years. They were no strangers to leading a healthy lifestyle (or a dance floor), but it was Carla's eternal quest of learning that eventually led her to a meeting with mentor Dr. Carolyn DeMarco where she was first introduced to Young Living Essential Oils in 2000. Armed with the Everyday Oils Kit and a Raindrop Technique Collection, it didn't take long before Carla realized the benefits of the oils and embraced them more in her practice with patients and at home with her family.
I'm sorry you have the wrong person."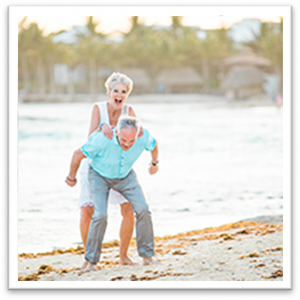 A phone call in November 2006 took the Greens by surprise: they had earned an all-expense paid incentive cruise with Young Living without even knowing it! "I wanted my patients to have the best price, so I was showing them how to sign up and get their oils. I guess I had done that enough to earn the cruise!" Bill's natural reply was, "We're not going. It's going to be crazy direct sales people." However, the warm, Caribbean getaway was too attractive to pass up amid the cold Canadian winter. With staffing changes at the clinic, it was nearly impossible for Carla and Bill to pull away and leave the clinic, but their son Adam, who was 18 at the time, offered to manage and run the clinic and care for his siblings so that they could go on a much-deserved holiday.
Their plans to hide themselves on the giant cruise ship in an attempt to avoid networking with direct sales people were quickly thwarted once they boarded. "On the ship we discovered a community of the biggest hearted, nicest people." Carla recalls, "We knew nothing about the business and someone who had nothing to gain by spending time with us, explained how it all works." When they got home to Rocky Mountain House, Alberta, the Greens were newly inspired and wasted no time working to build their YL business intentionally (winning every cruise incentive over the next several years).
Life is short. We need to dance all the way through it."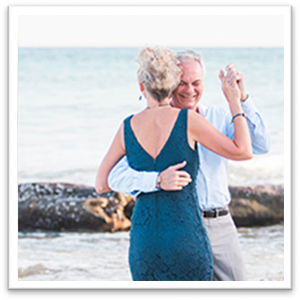 In her career, Carla counsels people on health and where to get started, drawing simple parallels with caring for one's car. "You would never run your car without the proper oil, gas, or tires. It is the same for your body. Once you put the basics in place, you set your body up to work optimally." Through her love and knowledge about supplements, Carla developed her "Table of Health" to keep things simple and streamlined to four essentials: NingXia Red, Life 9, OmegaGize3 and Essentialzymes-4. "Supplements are the insurance for our body, much like insurance for the car. They give your body the ability to be proactive and avoid things down the road."
People have this preconceived notion that as you get older you are supposed to fall apart. That is simply not true!"
Across generations, Carla and Bill have been touchedby the experiences and relationships they were able to foster through their YL business, both at home and at work. "We struggled so much with our family. We used to live in a 1960's mobile home where our kids' blankets froze to the walls due to lack of insulation, so that we could have one parent at home with the kids. 30 years ago, that was so hard. There was no support and Bill the pioneer stay-at-home dad." There is perhaps no greater fulfillment for the Greens than knowing that their study of alternatives has enhanced all aspects of their lives from their patients to their children and grandchild, to their team. That idea that their grandchild would enjoy not just one parent at home, but both parents at home, was a legacy of familial wellness that they could only imagine as young parents.
The one piece of advice I would share is that you should share."
Carla and Bill believe that too many people worry too much about others perceiving they are selling something. Their advice to those who want to build their business through YL, is to be genuine in your heart. "If you genuinely want to help someone, that will come through. Get out of your head. Open your mouth and share passionately and authentically". You never know where it can lead. This belief couldn't be more evident than with these two vibrant, down-to-earth leaders who have an undeniable passion for wellness and a zest for life that pervades every moment and interaction they share.
---
Bill's favourite YL product:
You will never find Bill without a bottle of Thieves essential oil in his pocket! He uses Thieves regularly and loves using it for coughs and colds.
Carla's favourite YL product
It's never easy when tasked to narrow down to just one favourite, but Carla loves NingXia Red for how it provides whole-body nutrition as she ages. She loves diluting it with water and adding Lime+ essential oil food flavouring to help increase her daily water intake.
This post is also available in: French