A diet consisting largely of grilled cheese sandwiches and french fries, and a love of fragrances. If you have the pleasure of knowing or meeting with Jilene Hay, mom of four and Young Living Canadian Diamond leader, you'd know that her passion for a balanced life has brought her a long way from this lifestyle towards one filled with natural wellness and healthy nutrition. She now lives without them and successfully runs her own business, Thrive Family Essentials, with her husband of ten years, Duane.
Having just given birth to their fourth child, precious baby Elden (who is just four days old!), Jilene is no stranger to "mommy life" and all the demanding responsibilities that come along with it. With few opportunities for quiet time, a "typical" day (if there really is such thing) at home in Kelowna, B.C. for the Hays is made up of homeschooling and prioritizing the kids' needs, family time and what's most important to them in their TV-free home. After all forty little fingers and toes have been tucked in to bed, the evenings are for Jilene and Duane to catch up on their work.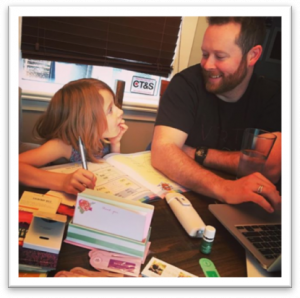 Jilene first began dabbling in natural health when they were expecting their first child. She began looking for alternatives and seeking ways to be more proactive with her family's health so they wouldn't have to rely on traditional options. She tried lots that worked and plenty of things that didn't.
Jilene's passion for finding alternatives was the catalyst for her to find and share products that would better provide for the health of her and her family. In 2012, she finally decided to try Young Living essential oils.
At first, Duane said no. Money was tight, and he reasoned that she already had cabinets full of things that she wasn't using. In reality, this was true, but Jilene remained steadfast and countered that she was the one at home with two kids. They were her responsibility. They just needed to do it. And, as the old adage goes, "Happy wife, happy life", and Duane agreed to try.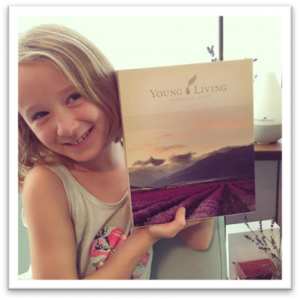 Knowing that she didn't want to waste money (and perhaps in part, hoping to prove Duane wrong), Jilene committed to being intentional about putting the oils to good use. It helped that she also had Duane's sister for an ally – both with young families, they learned to use the oils together.
Having already tried so many natural alternatives, Jilene fell in love with the simplicity of using the oils and incorporating them into her day-to-day. Jilene wasted no time surrounding herself with books and resources to expand her knowledge and enhance her confidence in knowing what she was doing.
"We said "yes" to taking ownership and proactive steps to better our family's physical, emotional and financial health."
Growing a business with 3 small children and a newborn isn't without its challenges. And the Hays have experienced many challenges along the way including a tough six week period where products were held up at the border! Some people said yes. A lot of people said no. And others thought they were absolutely crazy. Despite the challenges, their belief in the opportunity to help families was stronger. The belief that what they had to offer people was worth taking the risk to share. Together the Hays have persevered through the many challenges that come with starting a business, always feeling like it was all worth it when they received texts or emails with a "Thank you" or a heartfelt story from someone whose lives they touched.
"To know you've made a difference in their life makes it all worth it."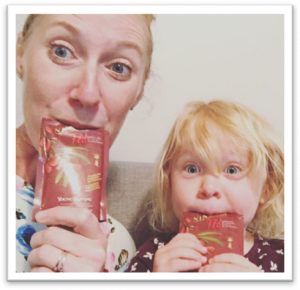 And it's a family affair! From having their eight-year-old Eavan speak about why she loves oils at Live Your Passion Rally events, to making videos with the kids to share on social media, Jilene and Duane love getting the kids involved with the business and sharing their hearts (and it's pretty gosh-darn cute too). Whether they're teaching them about good nutrition and supplements or being chemically aware and educating them about why they have made the choice to live the way they do, the Hays are a united household when it comes to embracing their whole-life wellness lifestyle.
---
---
Jilene's favourite Thieves hacks:
One of Jilene's favourite things to share from Young Living, and a staple in her family's natural alternatives arsenal is the Thieves® line because it is safe for her little ones. Free from the worry of having to call poison control if one of her kids licked the counter or accidentally sprayed some Thieves Household Cleaner in their mouth (because kids do weird things), Jilene keeps spray bottles accessible around the house in different dilutions, ready to tackle a variety of cleaning tasks that the kids help with too.
Here are two practical tips you can try: 
Use the Thieves Foaming Handsoap as a stain remover.
Use Thieves AromaBright Toothpaste* as deodorant. Just a little dab! While researching DIYs on how to make her own deodorant out of baking soda, coconut oil, arrowroot and other natural ingredients, Jilene found that a lot of the basic ingredients were already included in the Thieves AromaBright toothpaste! And with her love of products that are super versatile, it also makes travel easier with one less thing to pack!
Jilene's favourite product (one of):
Having had two opportunities to visit Young Living's Highland Flats Tree Farm for the Idaho Balsam Fir harvest and distillation, this essential oil holds a special place in Jilene's heart:
"Knowing that each time we smell it, there is a little piece of us in that oil – it's an amazing memory. I would encourage people to go to the farm and participate in a harvest because that scent will tie so closely to those positive memories."
---
*Available early March.
This post is also available in: French