Invite love with our love challenge
Put on your rose-coloured glasses and embrace your inner romantic with our 28 Days of Love calendar! Each day you'll find an activity like a special girls night out or an indulgent night in for a warm, Lavender-scented bath. This February, bring love into your life and grow closer to the people around you (including yourself!) as you complete the calendar. 
How do you do the love challenge?
It's simple: Do one task for each day of the month. It's okay if you don't begin on the first day; just begin with the task that correlates with the day you are on or start from the beginning and go through each day until you complete the list!  
How can love improve your life?
When we think of love, oftentimes we picture romantic relationships or the love that we have for our families and friends. It is easy to forget how important it is to love yourself as well. Increasing self-love can help you to gain confidence and will allow you to have the capacity to give more of your love to others.
As you serve those around you, change your inner voice to be more positive, and work on building loving relationships, you will begin to increase in happiness and life satisfaction.
28 Days of Love calendar challenge
Day 1: Share a delicious meal with someone you care about. Bonus points if you use Plus oils!
Day 2: Inspire romance by diffusing oils such as Ylang Ylang, Rose, Jasmine, Royal Hawaiian™ Sandalwood, or Sensation™.
Day 3: Send a note or card to someone you love. It doesn't have to be a written note. You can even send an email or a text. Show someone you are thinking about them!
Day 4: Cuddle up with a blanket and your favourite book or movie for a night in. Kick back and relax with some delicious Plus oil-infused hot cocoa, diffuse your favourite relaxing blends, and snack on some chips and guac.
Day 5: Write down 10 things you love about yourself. It's okay if this takes a little bit of time. Allow yourself to truly ponder on this list. If you are struggling with coming up with 10 things, do a compliment exchange with a friend or loved one to get ideas.
Day 6: Send a gift to someone. Big or small, help someone feel good about themselves with a present.
Day 7: Make a favourite treat for yourself and indulge.
Day 8: Start a gratitude journal. Work toward making gratitude a daily habit in your life. Begin by writing down 3–5 things you are grateful for each day.
Day 9: Tell someone you love them. This can be done in person or over the phone. Communication is key in healthy relationships, so let your loved ones know how much you love and appreciate them!
Day 10: Go to lunch with a coworker or friend. Catch up and enjoy each other's company. Focus your conversation on positive and fun topics and try to learn something new about this person, rather than indulging in gossip or drama. You'll leave feeling rejuvenated and positively boosted in your day.
Day 11: Treat yourself to your favourite fresh-cut flowers to add some brightness to your day.
Day 12: Give yourself a manicure or pedicure. Mani-pedis aren't your thing? Do a fun spa night with a relaxing bath and face mask! Happy, healthy skin and nails will help you appreciate your amazing body.
Day 13: Smile at others. This one is free! You never know the difference a smile can make in someone's day. You'll bring love into your life and theirs with this simple act.
Day 14: Share something uplifting on your social media.
Day 15: Hug someone. Did you know that a hug can help reduce the effects of stress and can add a sense of calm to your day? It's good for you and the person you're sharing the embrace with!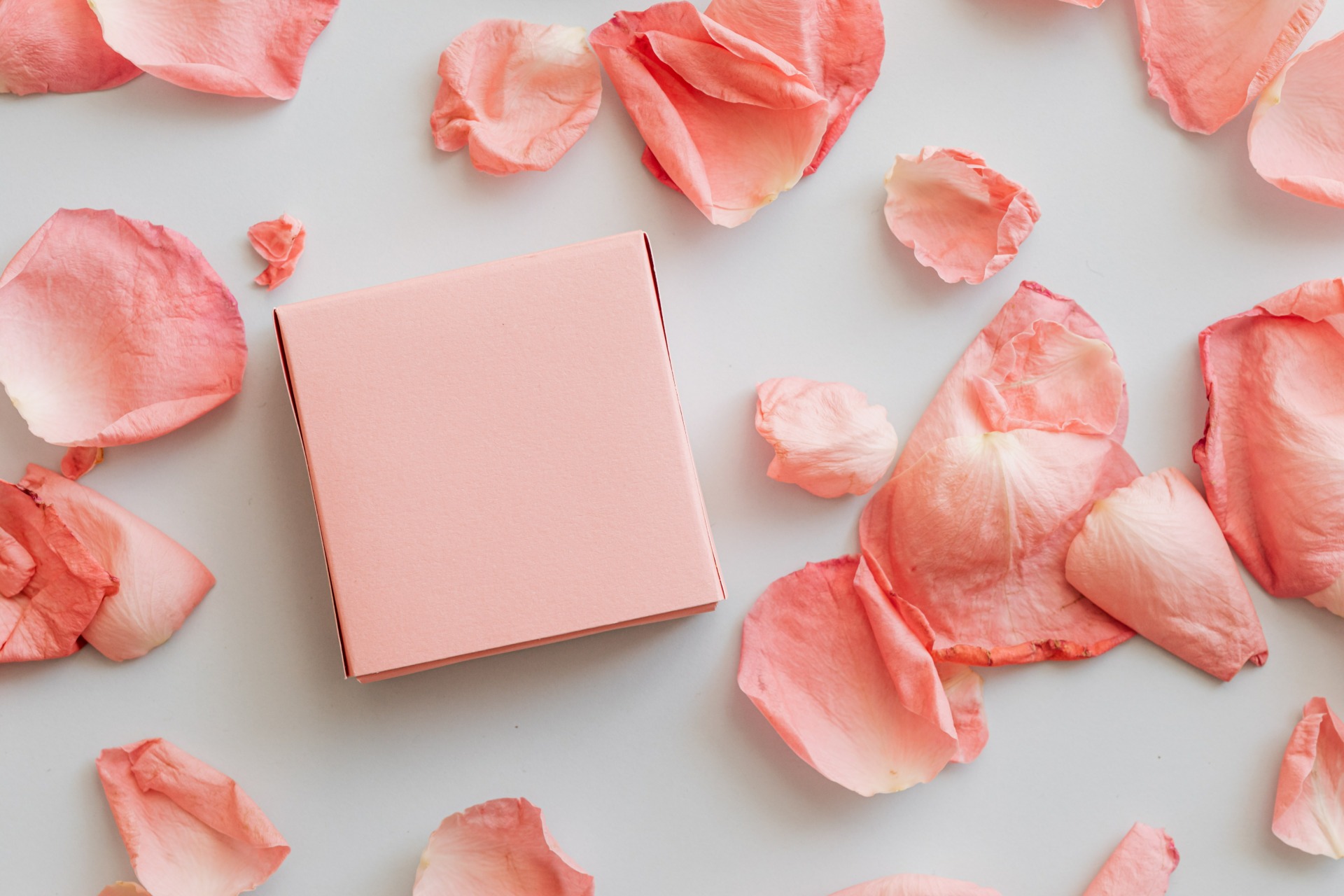 Day 16: Wear your favourite essential oil blend as a personal scent.
Day 17: Give someone your time today and listen to what they have to say. You never know the impact that simply listening can have.
Day 18: Bring in treats to work to build loving relationships (or at least friendly ones!) at your job. Working from home? Share something tasty with your neighbours instead! 
Day 19: Plan a nice evening for yourself. Bring love into your life by dressing up in your favourite outfit, cooking your favourite meal, and listening to your go-to playlist. 
Day 20: Donate your gently used clothes to a local shelter. 
Day 21: Go on a walk with a family member, friend, or pet. Build a happy, healthy attitude by connecting with the natural world and appreciating its beauty.
Day 22: Plan a day of adventure just for you! 
Day 23: Draw yourself a bubble bath, add a Lavender Calming Bath Bomb, and unwind. 
Day 24: Replace your workout with dance. Take a class or find a video online! Put on your favourite feel-good music to make the experience even more fun.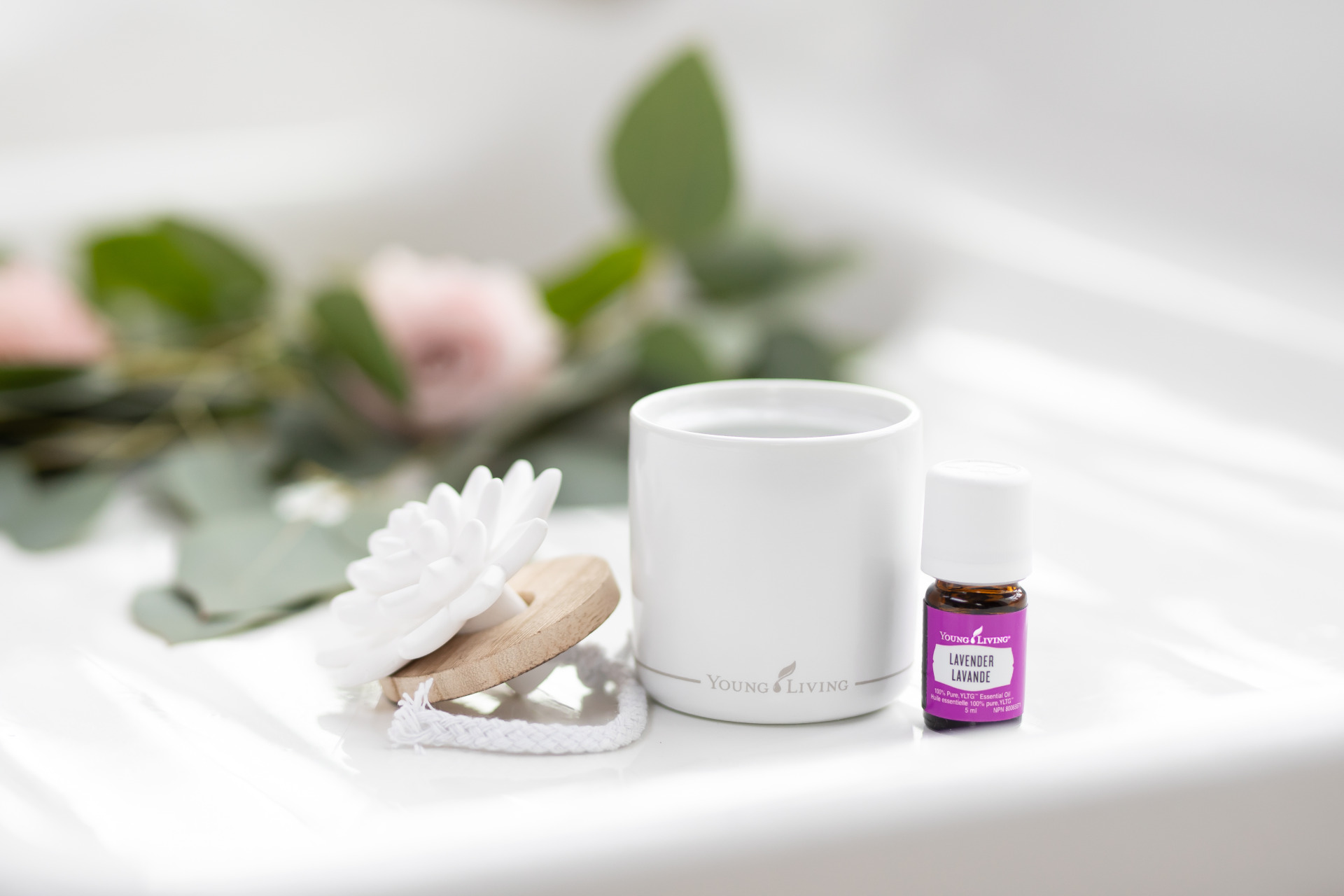 Day 25: Rub some Lavender oil on your feet as you prepare for a peaceful slumber. 
Day 26: Plan a night out with your favourite friends. Go to your favourite restaurant, spend time shopping, or participate in a fun activity. Allow yourself to have fun and embrace the little moments of the night.
Day 27: Be kind to someone you don't know. Bring love into your life by spreading kindness wherever you are! 
Day 28: Donate to a cause you care about.
As you go through each of these tasks, be very intentional with your focus on love. You will be able to see the world through more appreciative eyes as you invite love into your life.  
Which of these tasks are you most excited to check off your list?
This post is also available in: French